Public Art Proposal Display
Artwork Proposal for the Bill Graham Civic Auditorium
BACKGROUND AND SELECTION PROCESS:
The San Francisco Arts Commission's objective is to activate and enliven the Polk Street and west facing Hayes Street façades of the Bill Graham Civic Auditorium with a significant, museum caliber artwork of the highest aesthetic quality for permanent display. This project is the first public art project to be funded through the auspices of the Public Art Trust with a contribution made by The Emerald Fund, the developers who are constructing two residential properties across from the Bill Graham Civic Auditorium. A national call for artists was issued in October 2014, after which a public selection panel chose three artists to participate in an interview process: James Carpenter, Ned Kahn, and Joseph Kosuth. The selection panel reconvened in June 2015 to conduct the interviews and selected Joseph Kosuth on the basis of his interview, past work, and preliminary ideas about the kind of project he envisioned. The Arts Commission contracted with the artist and he was invited to develop a unique proposal for the building.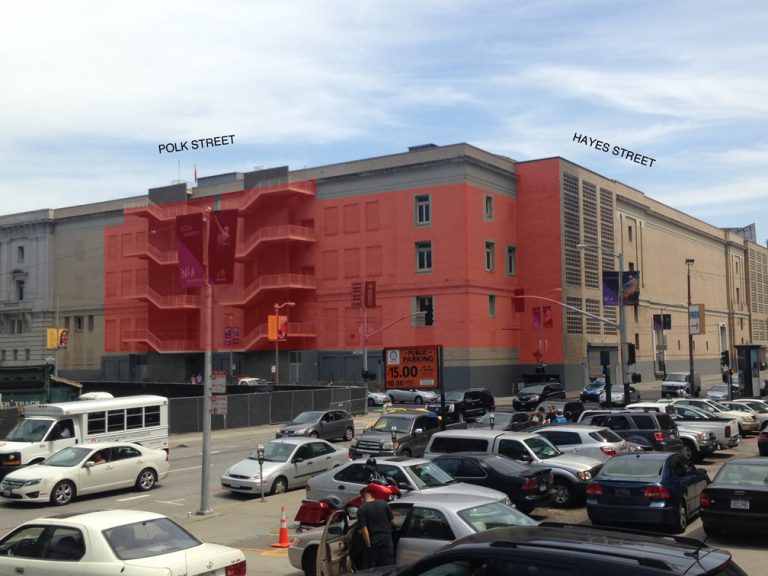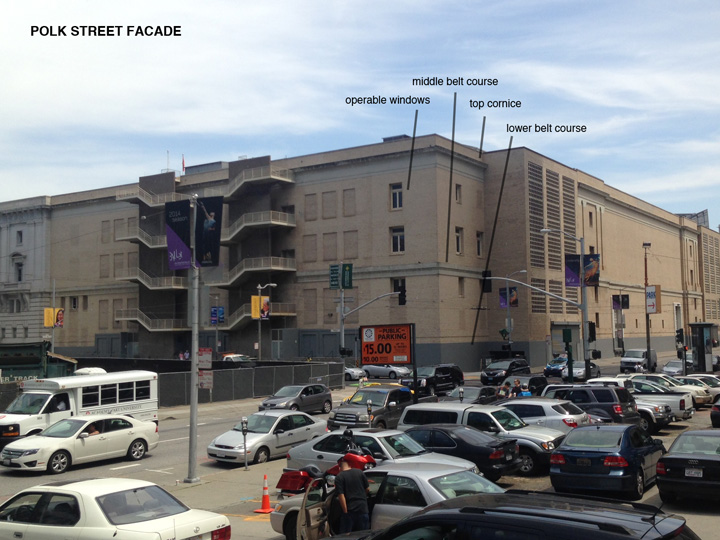 SELECTED PROPOSAL:
Joseph Kosuth's work investigates the production, relationship, and role of language and meaning through art. A pioneer of Conceptual Art, Kosuth creates text-based artworks which define and re-define through a variety of scale, mediums, and forms. His recent public artworks involve large scale neon light installations on the exterior of buildings and employ a broad palette of languages and type face. Kosuth's works range from objects to text to collages to neon fabrications.
For the Bill Graham Civic Auditorium project, Kosuth has designed a large scale light installation which spans the Polk Street and west facing Hayes Street façades of the building. This installation will be fabricated from neon lights. This will be the first public art commission by Joseph Kosuth in the United States, although he has created many permanent installations throughout Europe.