Request for Qualifications
Artist in Residency Program
Bay Area artists are invited to apply for a 10-week residency in the San Francisco Planning Department.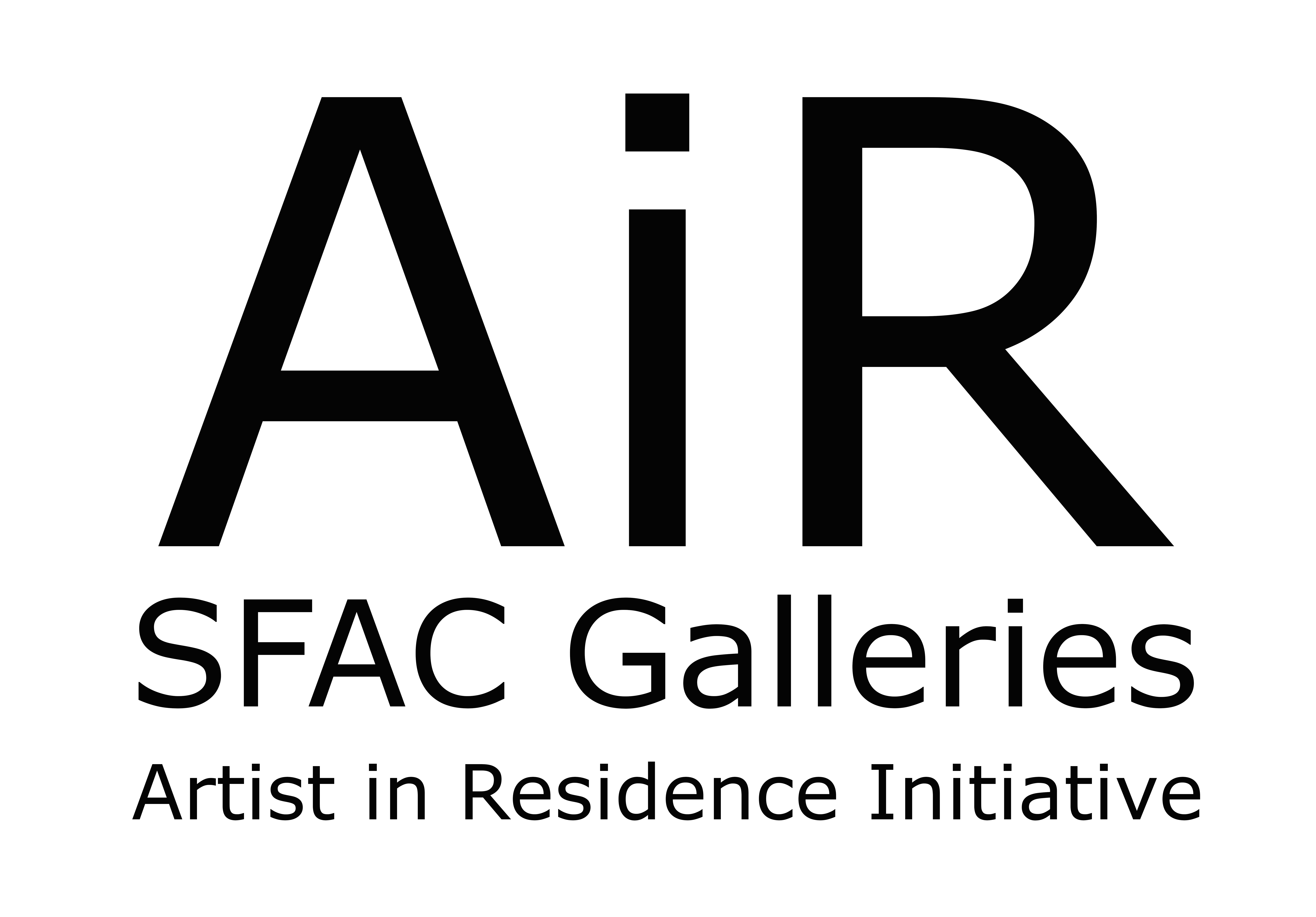 Project Overview
The San Francisco Arts Commission (SFAC) Galleries is pleased to announce a new Artist in Residence (AIR) initiative that introduces visual artists into Departments of the City and County of San Francisco, providing the artists a unique opportunity to contribute to the advancement of civic dialogue. Future residencies will occur when new interdepartmental partnerships are formed.
Project Description
For the first year of the AIR initiative, SFAC Galleries is partnering with the SF Planning Department. The selected artist will spend 10-weeks in the offices of the SF Planning conducting research, which will culminate in the creation and exhibition of a new work of art/body of work and a public program.
Selection Process
The Purpose of this RFQ is to identify an artist to engage with SF Planning (staff and unique resources), and then use that research to develop new work(s). Artists must be able to work in the office of SF Planning, work collaboratively with available staff, and research subjects that fall under the purview of SF Planning.
The application will be evaluated by a panel of SFAC Galleries and SF Planning staff based on the following criteria:
The artist must reside or have a studio within the greater Bay Area.
Complete application submitted prior to the application deadline.
Artwork examples submitted represent the artist's own original creative work.
The artist's work is judged to be appropriate to the goals of the project and responsive to the needs of SFAC and SF Planning.
The artist's professional experience is adequate to meet the demands of the project. Examples would include the execution of past projects or residencies of a similar scale. Also include any experience working collaboratively with nonprofit organizations or businesses.
The artist must be available for the residency period (February 6 – April 17, 2018 [10 weeks]).
The artist must be able to engage with SF Planning a minimum of 5 hours a week (during SF Planning business hours) during the residency period.
Artist must be able to communicate clearly to their Point Person at both SF Planning and SFAC.
Artists must be able to manage the budget and all subcontractors for the resulting project.
Assessed ability to meet project deadlines and to perform work in a timely and professional manner.
Project Timeline
RFQ Issued
September 14, 2017
RFQ Deadline
October 19, 2017. Emailed by 11:59 p.m.
Artist Selection Panel
November 2017
Artist Notification
November 2017
Artist in Residence at SF Planning
February 6 – April 17, 2018 (10 weeks)
Artist presentation to departments
May 4, 2018
Exhibition of resulting artwork, date TBD
How To Apply
Applications are to be submitted via email to ART-Galleries_Call@sfgov.org. Applications that are mailed, faxed, or hand-delivered will not be considered. Applications will not be accepted after the deadline.
Application materials include:
1. Letter of interest
One page maximum.
This should be a summary of your artistic focus and professional career, especially as your background relates to the project.
The letter should also point to one or two possible subjects of interest under the purview of SF Planning.

Reference general topics such as:
2. Resume
Please include exhibitions, writing, fellowships/awards, teaching and all former residencies on your resume
3. Ten images of previous work
Image files must be no larger than 1500 x 1500 pixels and at least 72 dpi.
Image files must be in a folder with a checklist corresponding to each file. The folder is then zipped and sent via Dropbox, WeTransfer, or Google Drive to the same email as the other application materials.
The checklist of images must include titles, medium, dimensions, and year for each work. You may also include a brief statement (2 sentences maximum) about each work.
Questions? Please contact SFAC Galleries Associate Curator and AIR Manager, Jackie Im at
jackie.im@sfgov.org
or 415-252-2223
Budget
The selected artist will receive a $10,000 honorarium that will cover the time spent in the residency, end-of-residency presentations to both departments, participation in one public program (artist lecture, panel discussion…), and the creation of a substantial new work or body of works. (Note that the honorarium will be issued in multiple payments related to particular deliverables.)
Eligibility
The RFQ is open to professional visual artists who reside in the Bay Area.