Opening Reception: Part and Parcel
Plus From Water to Water at Cafe Valor and ENTER126: Fiber Structures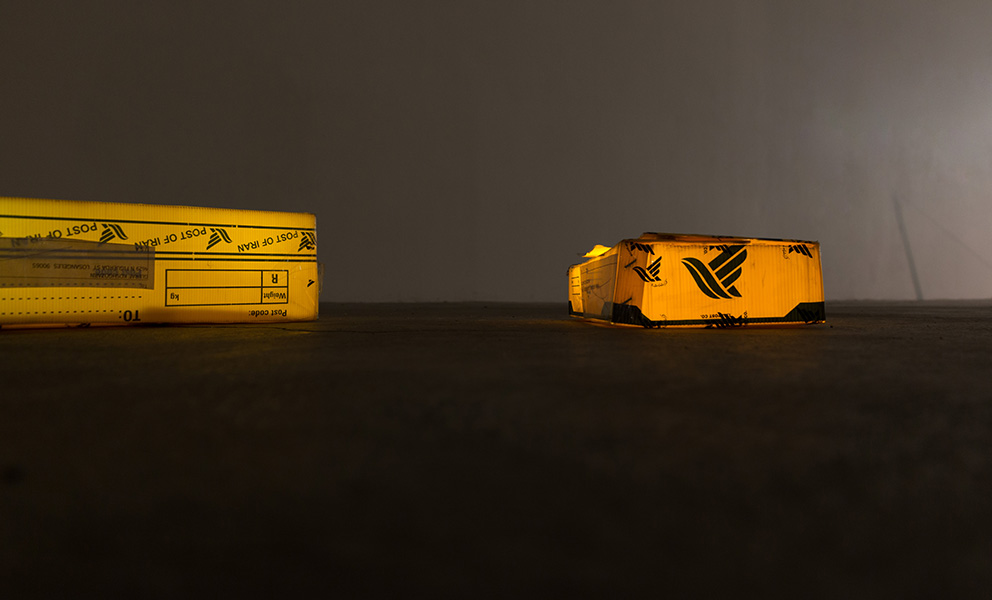 Join the San Francisco Arts Commission Galleries (SFAC Galleries) for the opening reception for our Winter/Spring 2019 exhibitions: Part and Parcel, ENTER126: Fiber Structures, Golbanou Moghaddas: From Water to Water.
Guest curated by renowned local artist, curator, and educator Taraneh Hemami, Part and Parcel is an exhibition centered around the Iranian diaspora that takes a look at geographies of belonging. What does it mean to belong? How do specific places affect our ability to be included or excluded from belonging? And how does one negotiate identity in a new space when dislocated from self-defining cultural, political, geographical, or social aspects from another? What role do desires to fit in and/or resist assimilation have in belonging? The four featured artists, Tannaz Farsi, Gelare Khoshgozaran, Sahar Khoury, and Minoosh Zomorodinia examine crossings and becomings, systems and processes, nature and language, time and histories, and remnants of the everyday, in their multidisciplinary projects.

In Fiber Structures, San Francisco-based artist Mik Gaspay looks to the Beaux-Arts architecture of the War Memorial Buildings as a starting point. Using elements of the building's architecture and, more specifically, its façade, Fiber Structures examines how hierarchies play out in space, from the grand entrances to utilitarian interstices. For this installation, Gaspay collaborated with his mother, May Gaspay and family friend Malleva Abenes to translate the columns, archways, and facades of the War Memorial in quilted fabric, disarming their monumentality and quietly examining their coded language.
From Water to Water tells a tale of a slow journey that begins by the Caspian Sea, near where artist Golbanou Moghaddas was born in Iran, and winds its way to the Pacific Ocean, near her current home. Fascinated by the poetic nature of how gazing at a far-off horizon line can make all bodies of water appear vast and infinite, Moghaddas' has shaped a narrative for this exhibition that is both personal and universal.