The San Francisco Arts Commission (SFAC) seeks Cultural Ambassadors for the SFAC's Cultural Equity Endowment grants program. Cultural Ambassadors will increase awareness and attendance to SFAC's grant information sessions and encourage application submissions to relevant grant categories. This is a paid opportunity to be part of the SFAC's grant-making process.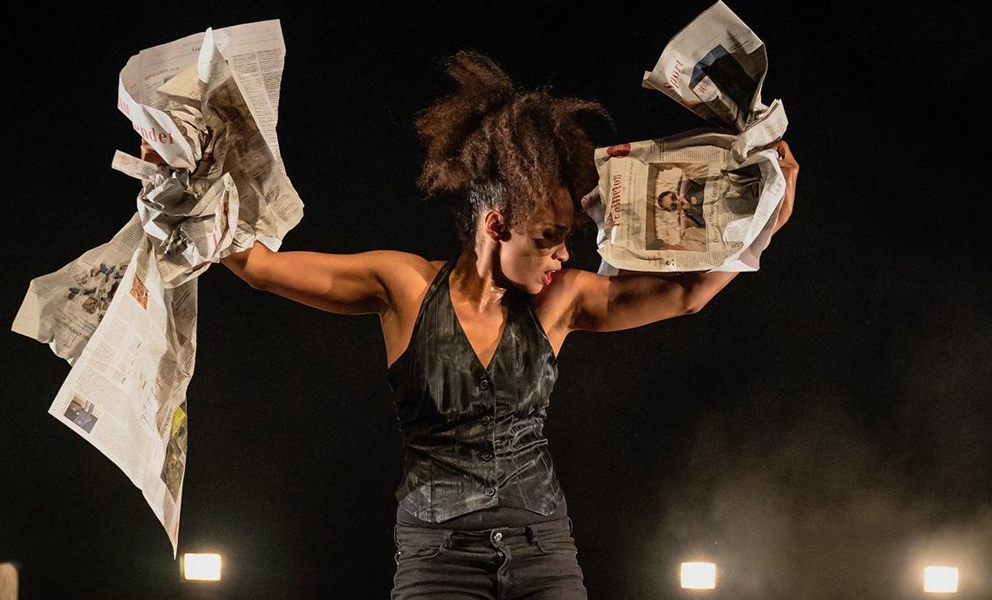 FY2022 Cultural ambassadors:
People with Disabilities: Blair Webb
Transgender and Gender Variant People: Juniper Yun
African and African American: Lyzette Wanzer
Latinx: Arturo Riera
Asian and Asian American: Natasha Weiss
Lesbian, Gay, Bisexual, Queer: Eric Garcia
Women: Lyzette Wanzer
Pacific Islander: Jake Montano
Arab: Maya Herrera
Native American: Edgar Fabián Frías
BACKGROUND
Using an equity-based framework, the SFAC's Cultural Equity Endowment Grant Program awarded over $4 million to 102 grantees in 2021. Close to 70 percent of the organizational grantees engage communities of color and 73 percent of artists awarded identify as Black, Indigenous and POC. In 2018, before the Cultural Ambassador program we had 43 first time applicants. In 2019 we had 50 and in 2020, we had 55. Please help us continue to build on this success!
We're looking for Applicants to the cultural ambassador program who:
Are deeply rooted in San Francisco's diverse artistic communities.
Are passionate about the San Francisco arts and culture scene and can encourage and motivate their communities to apply for arts funding.
Have a knack for networking and are deeply rooted in the following communities: women, transgender, gender non-conforming, Queer, BIPOC (Black, Indigenous, Person of Color), and/or disabled.
Cultural ambassadors will:
Serve as a liaison between the SFAC and their intended communities,
Spread the word and increase awareness amongst San Francisco artists and arts organizations of SFAC grant opportunities.
​Recruit applicants to:

SFAC's technical assistance webinars
Schedule a 15 minute one-on-one consultation with a program officer

Provide feedback about their experience in the Cultural Ambassador program and make recommendations for improvements.
Receive a $600 stipend at the end of their service.
HOW TO APPLY to be a cultural ambassador:
THE DEADLINE HAS CLOSED
WHAT HAPPENS NEXT?
Staff evaluate how contributions of a Cultural Ambassador may be useful in the recruiting process and will contact you only if you have been selected.
Selected Cultural Ambassadors must be available for an online orientation on Friday, October 1, 2021 from 12 p.m. to 2 p.m.
Recruiting activities will take place between October 1 and November 10, 2021.
If selected, Cultural Ambassadors must set up a compliant City Supplier account to receive payment for their services. For more information visit: https://sfcitypartner.sfgov.org/pages/BS3/login.aspx.
If you have any questions about the Cultural Ambassador program at the SFAC, please contact Program Officer Robynn Takayama at robynn.takayama@sfgov.org.
Thank you for your interest in being an integral part of supporting San Francisco's vibrant arts community!
It was my role as ambassador to bring new people to the table. My one-on-one relationship with artists and high touch outreach encounters (phone, text, and in person) were key. About 80 percent of the people who attended were entirely new to SFAC grants.
- Josué Rojas, 2019 Outreach Ambassador
I was a bridge between SFAC and qualified artists whose work and ideas match the goals of the program, but who needed encouragement and understanding of the grant criteria to make the leap to apply.
- Lian Ladia, 2019 Outreach Ambassador