Great public art transforms the familiar into something magical and unexpected. Over the years, the Arts Commission has presented temporary art installations by world renowned artists in some of the city's most iconic public spaces such as Civic Center Plaza, Patricia's Green in Hayes Valley and the Embarcadero.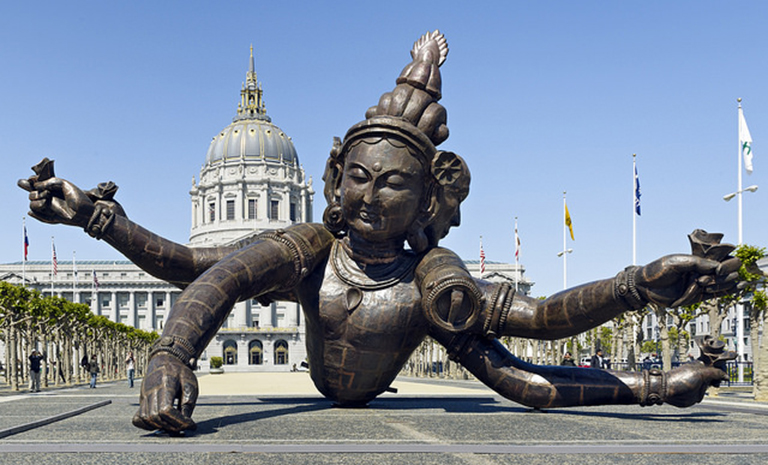 Here you will find information on current or upcoming projects.
If you are interested in bringing a temporary public artwork to San Francisco, please visit the Public Art Program section of this website and review our Guidelines for Temporary Public Art.
Currently on View
---
On view for one year, Sight Plan is a 150-foot mural by Maria Park for the construction fence in front of the new Chinatown Central Subway Stati
on on Stockton Street at Washington. The mural features images of sky and clouds that were inspired by and painted from 150 photographs taken by the artist over the last 10 years. Park painted the images on clear plexiglass and then scanned them to create an effect that encourages the viewer to speculate whether the image is a photograph, painting or graphic print. According to the artist, this affect "…can be nice in slowing down the speed in which an artwork is viewed or consumed." The temporary mural was funded by Art Enrichment dollars generated from the Central Subway project.
---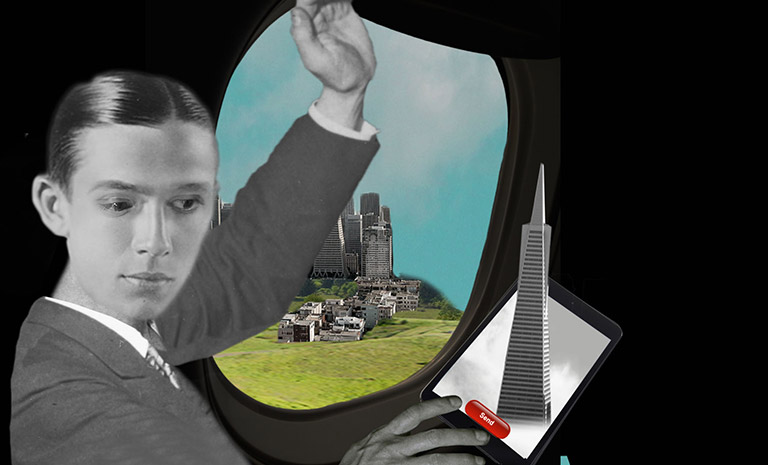 Travelers passing through San Francisco International Airport's Interim Boarding Area B can view a series of silent film shorts inspired by travel and the writings of Danish author Hans Christian Andersen (1805-1875) through dime-sized peepholes. The installation is the latest iteration of Laurie O'Brien's Peephole Cinema, which includes satellite projects in Brooklyn and Los Angeles. SFO Peephole Cinema: To Travel is to Live includes six silent shorts by Signe Baumane, Kota Ezawa and Ms. O'Brien that will be on view for the next year and a half at which point a new iteration will be installed. Read the press release.
---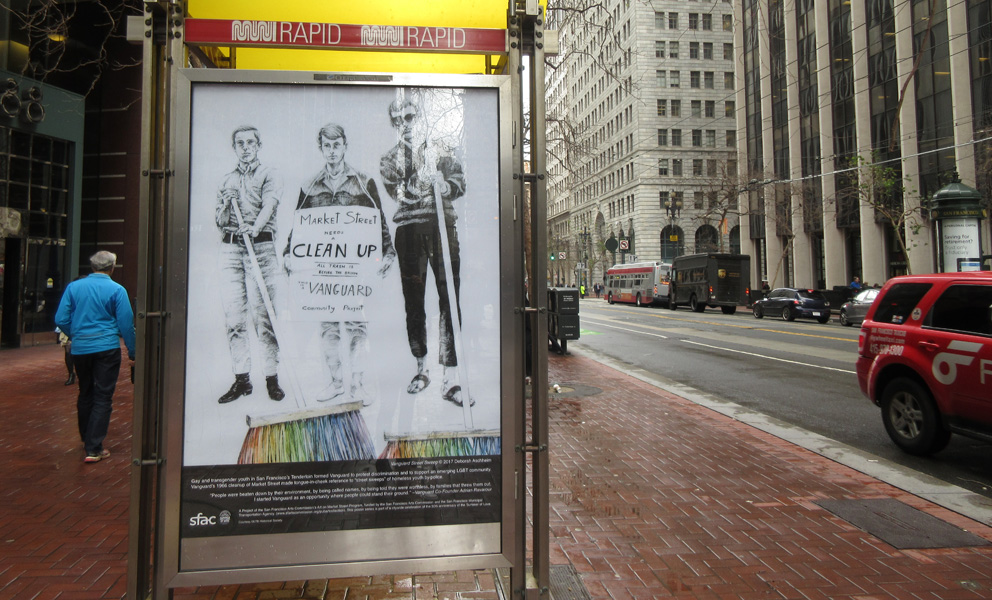 The Art on Market Street Kiosk Poster Series provides round-the-clock access to contemporary art for thousands of pedestrians who are able to view original posters installed in the kiosks along Market Street between 8th Street and the Embarcadero. Please see our Press Room for the latest projects.