Reading and conversation with Robert Glück, Alla Efimova, and Daniel Ostrow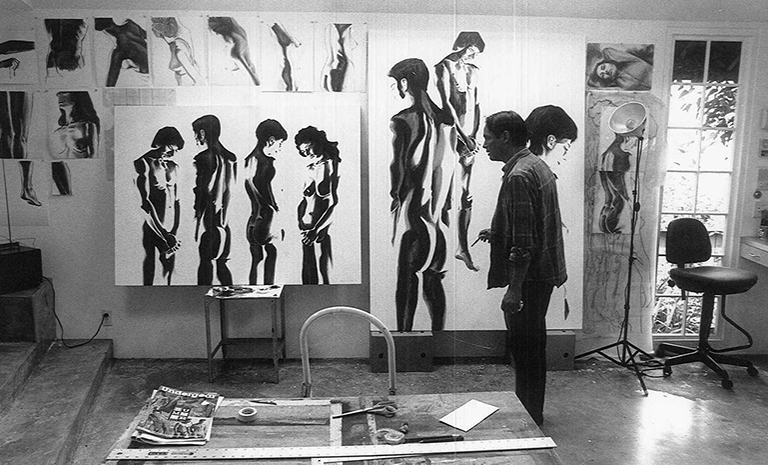 Centered around the work of Ed Aulerich-Sugai (1950–1994), this event convenes two of the artist's partners, New Narrative writer Robert Glück and clinical social worker Daniel Ostrow, in a reading dedicated to the vibrant life and work of the artist. Glück will read an excerpt of his in-progress novel and AIDS memoir About Ed. Ostrow will read selections from a chapter he contributed to A History of AIDS Social Work in Hospitals, a moving reflection on caregiving and love. The readings will be followed by a conversation with the curator and art historian Alla Efimova, who has been working with Glück and Ostrow on bringing Aulerich-Sugai's artwork into the public eye a quarter century after the artist's passing. Efimova will introduce strategic legacy planning for artists's estates—the primary focus of KunstWorks, a Berkeley-based consulting agency she founded.



Alla Efimova, PhD, is the Founder and Principal of KunstWorks. As an art historian, curator, and museum director, she has been a strong advocate for artists' rights and strategic legacy planning. Efimova is the author of several books and catalogs and numerous articles and serves on the boards of regional and national cultural organizations. She has taught the history of modern and contemporary art for over two decades.

Poet, fiction writer, editor, and New Narrative theorist Robert Glück has served as director of San Francisco State University's Poetry Center, co-director of the Small Press Traffic Literary Center, and associate editor at Lapis Press. He is the author of eleven books, including two novels, Margery Kempe and Jack the Modernist, and, most recently, Communal Nude: Collected Essays. In 2019, Margery Kempewill be republished by New York Review of Books Classics. Glück edited, with Camille Roy, Mary Berger and Gail Scott, the anthology Biting The Error: Writers Explore Narrative. In his current novel/AIDS memoir, About Ed, Glück borrows from Aulerich-Sugai's decades of dream journals.

Psychotherapist Daniel Ostrow was Aulerich-Sugai's last partner. Ostrow had a career in hospital ambulatory care spanning 32 years. He established the first publicly funded HIV primary and subspecialty care clinic at a private medical center in San Francisco. He also co-designed and directed the first rehabilitation unit for people with severe AIDS-related dementia in the United States. His approach to his work was influenced by his relationship with Aulerich-Sugai, developing a deep understanding of the effect of life threatening illness. He addressed this interplay in a keynote, "Approaches to Caregiving: Professional and Personal Perspectives" at The Fifth International Conference on Social Work and AIDS in 1993.