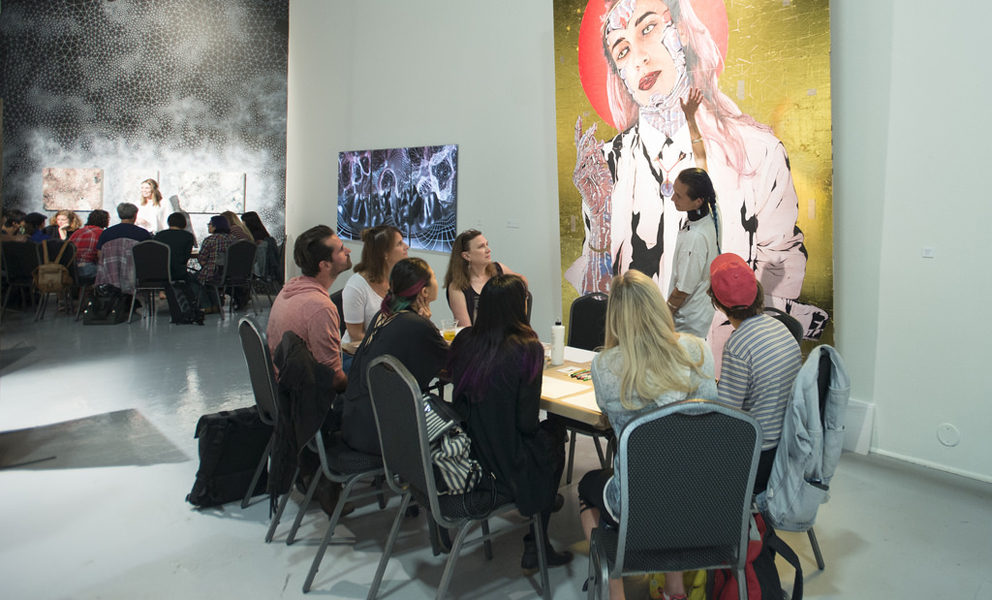 Here you will find job postings from arts organizations throughout the Bay Area that have been posted to the Arts Commission's
Facebook page
. If you'd like to add your job to this list, email a brief (2-3 sentences max) description along with a link to the application information online to
art-info@sfgov.org
.
La Peña Cultural Center, advancement manager
La Peña Cultural Center is accepting applications for a full-time Advancement Manager. La Peña is searching for a candidate with a strong development and administrative background, with skills spanning prospecting, grant writing, individual supporter cultivation, project management, and basic financial literacy. This individual should be a nimble communicator with the capacity to proactively cultivate relationships with funders and donors and to work as an effective storyteller that is able to speak on La Peña's myriad of offerings for the community. Rooted in the Latin American and Caribbean diaspora, La Peña has been a cross-cultural gathering place for artists, activists, and allies since 1975.
Application Deadline: October 23, 2023
Email Resume & Cover Letter to: jobs@lapena.org
Pay Rate: $65,000 - $75,000
The Museum of the African Diaspora, Events Manager
MoAD's Development Department is growing and is hiring for a new position of Events Manager. The Events Manager ensures the vision and mission of MoAD is communicated and demonstrated across all internal member events and external facility rental events and experiences while focusing on cultivation and stewardship, understanding that each event acts as a platform for building a pipeline of donors and prospects necessary for a thriving future of the organization.
Application Deadline: Ongoing
Email Resume to: devjobs@moadsf.org
Pay Rate: $65,000 - $80,000 depending on experience
RAWdance, Managing Director
RAWdance is looking for a full-time Managing Director to strengthen the company's community connections and financial capacity. Reporting to the Artistic Directors, the position is San Francisco-based with a primary focus on business development and operations. Ultimately we are looking for a candidate who brings both tangible skills and their own unique perspective to the table, and is interested in growing while pushing the organization forward!
Application Deadline: Ongoing
Email resume to: raw@rawdance.org
Pay Rate: $64,480 annually