Request for Proposal: Arts Impact Endowment Evaluation and Community Engagement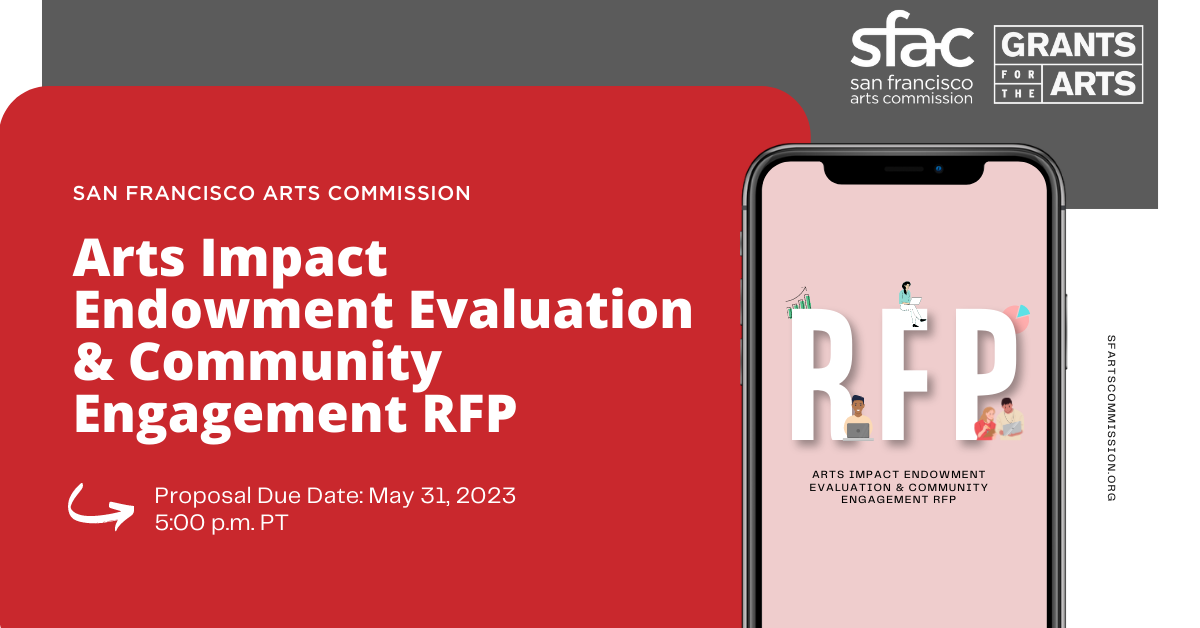 The San Francisco Arts Commission (SFAC) and San Francisco Grants for the Arts (GFTA) are seeking qualified applicants to submit proposals for the consultancy and assessment of the Hotel Tax funded
Arts Impact Endowment (AIE) that was guided by the 2019-2024 Cultural Services Allocation Plan (CSAP). The consultant is tasked with delivering an appraisal of the Arts Impact Endowment (AIE) and its effect on emerging needs of the arts and culture community.
Contract Term: August 1, 2023 – August 1, 2024
Anticipated contract not to exceed $75,000 for the allowable maximum term.
Deadline to submit: May 31, 2023 5 p.m. PT
Click here for more information about this RFP opportunity
-
Call for Grant Panelists
The San Francisco Arts Commission seeks Bay Area individuals with expertise in the arts and culture field to participate in the peer review grant panels. This is a paid opportunity to be part of SFAC's ​grant-making process.
Deadline to submit: Ongoing