A.K. Burns in Conversation with Mel Y. Chen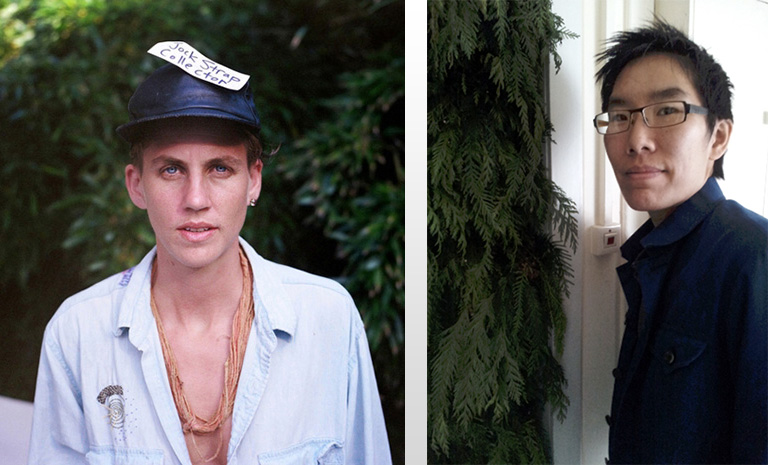 SFAC Galleries in partnership with KADIST, is pleased to bring together two exceptional thinkers—A.K. Burns and Mel Y. Chen—in an expansive conversation exploring art, gender, biology, and the constructs that frame and shape ideas on the body.
A.K. Burns is an interdisciplinary artist and educator based in Brooklyn, NY. Using video, sculpture, and installation she produces queries into the socio-political constructs that give form and meaning to contemporary notions of the body. Currently, Burns is developing Negative Space, a cycle of five video installation that take speculative fiction as a point of departure. The third installment is commissioned by EMPAC at Rensselaer Polytechnic Institute in Troy, NY. Burns' work has been exhibited internationally at the New Museum, NY; the Tate Modern, London; The Museum of Modern Art, NY; The Sculpture Center, NY; and Los Angeles County Museum of Art, CA. Burns was a 2016-17 Radcliffe Fellow at Harvard University and a recipient of a 2015 Creative Capital Foundation Visual Arts Award. Burns currently teaches at Hunter College Graduate Department of Art & Art History, and in the Sculpture Department at NYU Steinhardt.
Mel Y. Chen is Associate Professor of Gender & Women's Studies and an affiliate of the Center for Race and Gender, the Center for Science, Technology, Medicine, and Society, and serves as a core member of the Haas Institute's Disability Studies and LGBTQ Citizenship Clusters. Mel's research and teaching interests include queer and gender theory, animal studies, critical race theory, Asian American studies, disability studies, science studies, and critical linguistics. Mel's book Animacies: Biopolitics, Racial Mattering, and Queer Affect (Duke UP 2012, Alan Bray Memorial Award), explores questions of racialization, queering, disability, and affective economies in animate and inanimate "life."
---
Partner