Artist Talk with Alison Pebworth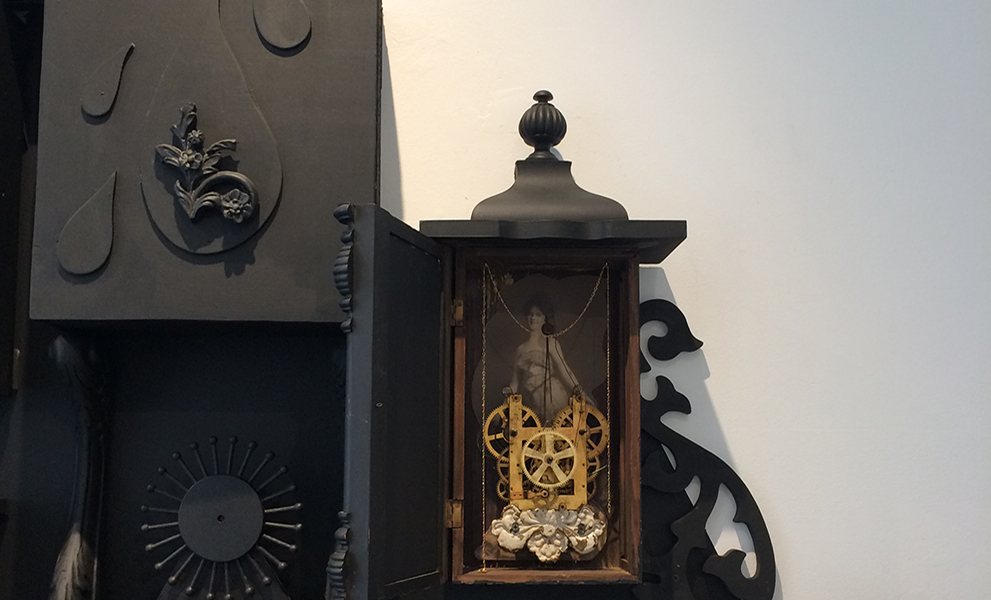 Join exhibiting artist Alison Pebworth for a talk about her current work on view at the SFAC Main Gallery Innards and Upwards: A San Francisco Wunderkammer. Originally created during her residency at Recology's Artist in Residence Program, Pebworth presents a reconfigured version of the work specific to SFAC's entryway. Over the course of a year, the contents of these cabinets, filled with cultural artifacts and small sculptures that reference the history of San Francisco, will shift to respond to gallery exhibitions, current events, and the artist's whim.
Alison Pebworth is the recipient of grants from the San Francisco Arts Commission, the Center for Cultural Innovation, and the Louis Comfort Tiffany Foundation, and has been an artist-in-residence at numerous institutions including Ucross Foundation in Claremont, WY, the de Young Museum, and most recently the Bemis Center for Contemporary Art in Omaha, Nebraska. She has exhibited at the Museum of Contemporary Art in Detroit, the Salt Lake Art Center, and in the Bay Area at Yerba Buena Center for the Arts, Southern Exposure, and Headlands Center for the Arts.