a panel exploring the successes and challenges of creating new work as an insider/outsider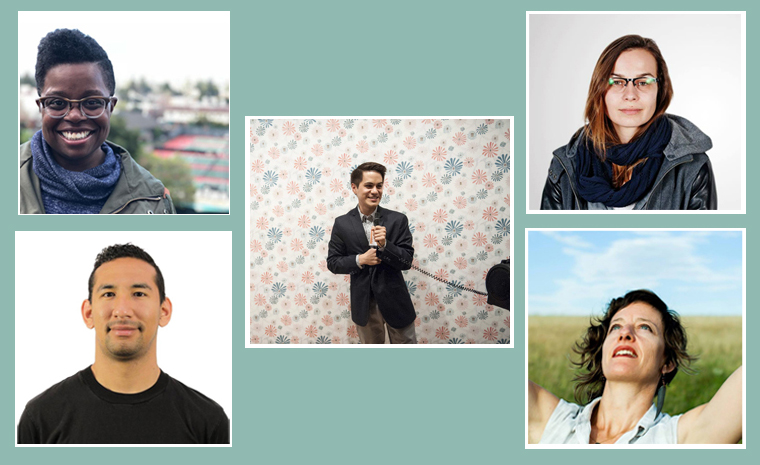 For Crisscrossing Borders, a curator, filmmaker, performance artist, visual artist, and public health advocate sit down together to highlight some of the successes and challenges they've encountered in the process of generating or organizing new works and community building projects. From the perspectives of insiders and/or outsiders, the panelists explore how representations of race, class, queerness, gender, ethnicity, immigrants, and veteran populations are at the center of their work.

As makers, storytellers, and cultural producers they shepherd narratives into the world which represent, explore and/or provoke conversations about our own communities and/or identities, and the communities and/or identities we live among. The honor of this calling is fraught with the possibility of misrepresentation, an eclipse caused by blind spots, and the limitations and shadows of the larger cultural conversations. Come listen to these inspiring creators as they share their projects and learned experiences working with community.

Organized and moderated by Jason Hanasik. Panelists include Jose Alfaro, Krista DeNio, Amber Hoy, Michaela Leslie-Rule, and Rory Padeken.


This project is supported by the California Arts Council, Veterans Initiative Grant.