Decentering Theories of Contemporary Photography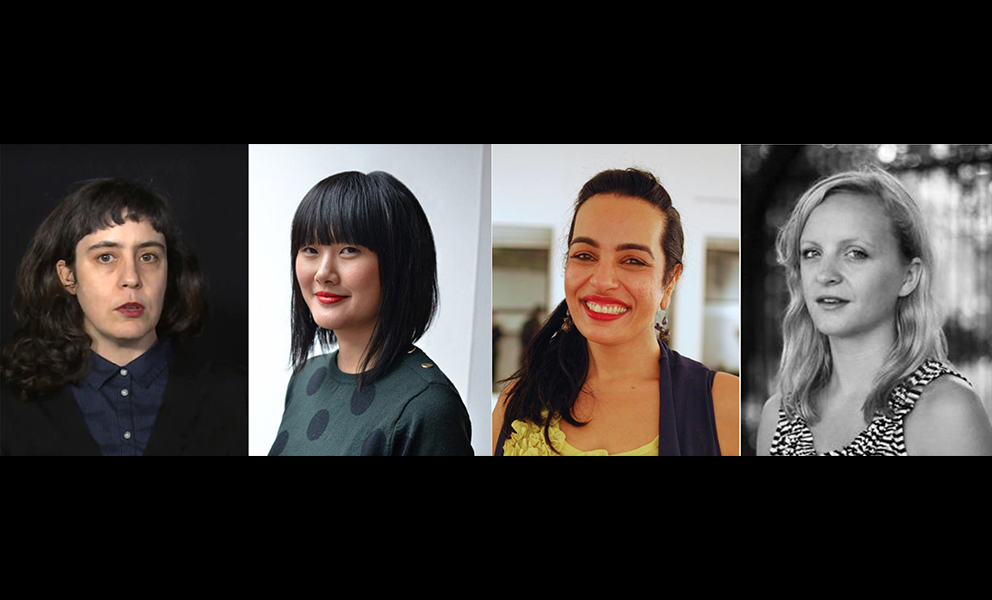 Panelists: Natalia Brizuela, Kim Nguyen, and Kathy Zarur,
Moderated by Monica Westin

Inspired by Conversation 7, this panel brings together curatorial and art historical expertise to explore the frameworks for how contemporary photography is theorized, historicized, organized, and criticized. The Eurocentric foundations of photography created deep power relations that echo throughout the art world, affecting not only dynamics within the contemporary art world, but also national and personal identity formation and public and civic issues. The experts on this panel will articulate how their areas of expertise, both within and beyond the medium of contemporary photography, are affected by particular canonical perspectives and colonial histories.
about the panelists
Natalia Brizuela is Associate Professor in the departments of Film & Media and Spanish & Portuguese at UC Berkeley. Her work focuses on photography, film, contemporary art, critical theory and aesthetics of Spanish America and Brazil. She is the author of three books on photography: Photography and Empire; After Photography; and the forthcoming The Matter of Photography in the Americas that will accompany an exhibition of the same title that she has curated for Stanford University's Art Museum, the Cantor Arts Center.

Kim Nguyen is a curator and writer based in San Francisco, where she is Curator and Head of Programs at the CCA Wattis Institute. Nguyen was formerly director and curator of Artspeak, an artist-run non-profit in Vancouver, Canada. Between 2011 and 2016 she presented exhibitions and publications with Alex Da Corte, Valérie Blass, Yuji Agematsu, Abigail DeVille, Aaron Flint Jamison, and Danh Vo, among many others. Her writing has appeared in exhibition catalogues and periodicals nationally and internationally, with recent texts in catalogs published by the Vancouver Art Gallery, the Herning Museum of Art (Denmark), Mousse, and Pied-a-terre.

Monica Westin is an art writer based in San Francisco. Her writing has appeared in BOMB, Frieze, Artforum, and Art Papers, among other places.

Kathy Zarur is a curator, educator and arts organizer with a focus on the art and growing museum industry in the Middle East. She has co-produced numerous conferences, exhibitions and artist projects in the US and the Middle East. She has a particular interest in the impact of art history and its euro-centric origins on the internationalization of the art world via biennials and fairs, and has curated the Sharjah Biennal. She recently curated the SOMArts show Betweenscapes.