A hands-on workshop with artist Veronica De Jesus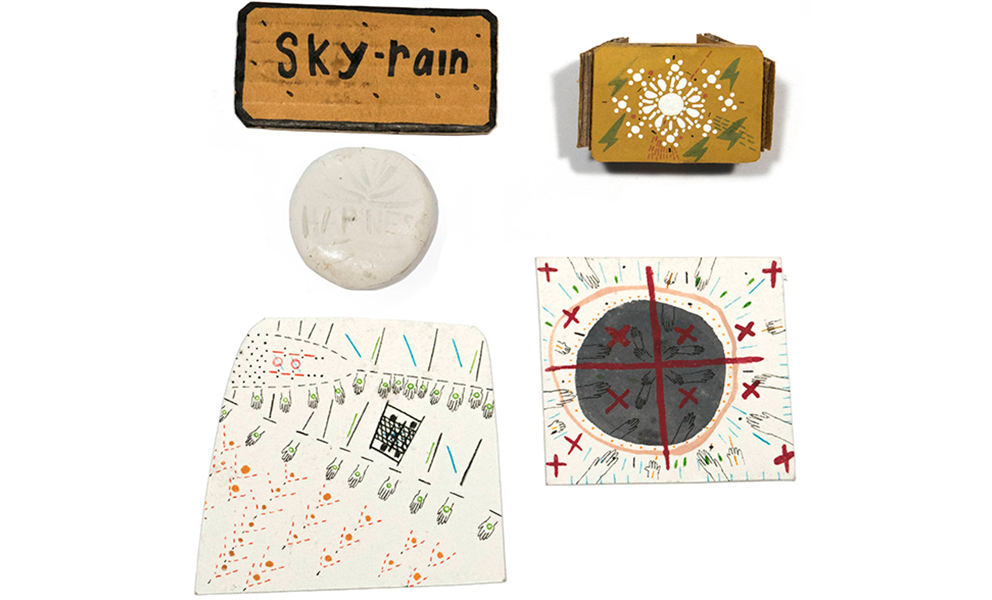 Join artist Veronica De Jesus for a hands-on workshop centered around play. The workshop begins with a brief introductory talk on De Jesus's own artistic practice, followed by a workshop in which participants are encouraged to tap into their inner child and using the materials provided, imagine and build new and unique visornary worlds. This exercise will focus on brainstorming, playing, and on the ephemeral. Materials provided.

Veronica De Jesus is a visual artist raised in several American cities. She illustrates life as an American, in all its varied splendor. Drawing on pop culture icons, sports, heroes and villains, and more, she draws our complex world into focus. Her Memorial Drawings, an ongoing series of illustrations complemented with text, honor the many people who have influenced our collective culture and reflect on loss and mourning. Her work also explores identity and the ways we hide and reveal elements of our personalities. Her work has been shown in galleries in San Francisco, Berkeley, Los Angeles, New York and Atlanta. She has a BFA from San Francisco Art Institute and an MFA from UC Berkeley.
Space is limited so please RSVP in order to guarantee your spot!