Lunchtime Tour: Roy De Forest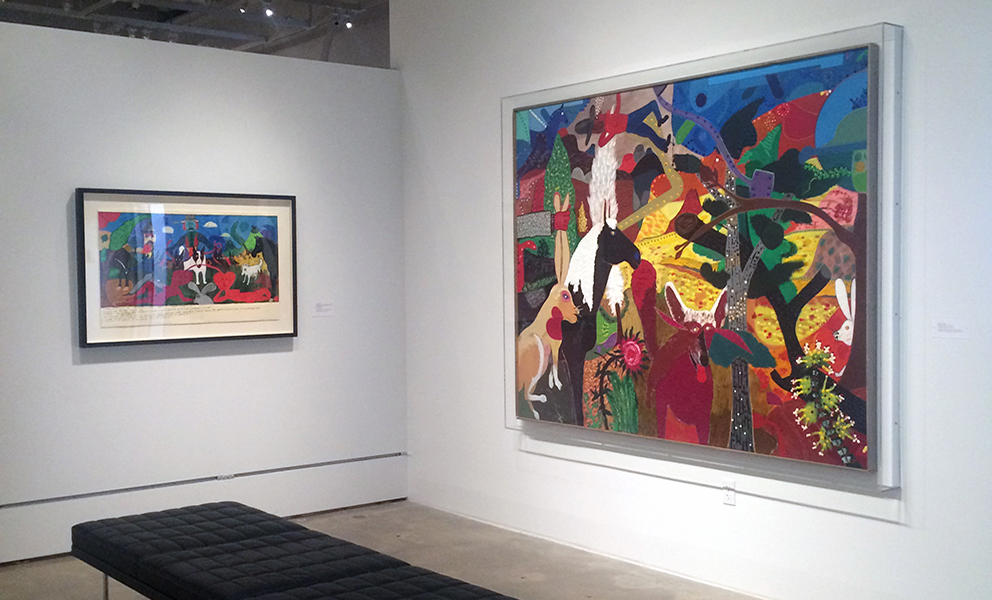 Join the San Francisco Arts Commission's senior registrar Allison Cummings for a tour of Civic Art Collection: Roy De Forest on view in the SFAC main gallery through August 19. This exhibition marks the first in an ongoing series featuring works from San Francisco's Civic Art Collection. Part of the Nut and Funk art movements of the 1960s and 70s, De Forest painted characters and creatures, primarily dogs and horses, which he combined into narratives set amid candy-colored dreamscapes.
Allison Cummings is the Senior Registrar for the San Francisco Arts Commission. She is responsible for the stewardship of the city's public art collection of approximately 4,000 works and their respective archive records collected over the last 150 years. The Civic Art Collection includes large scale historic public monuments, WPA-era murals, and contemporary public art installations, as well as a significant collection of paintings, works on paper, textiles, ceramics and jewelry.