Naked Dinner Life Drawing Class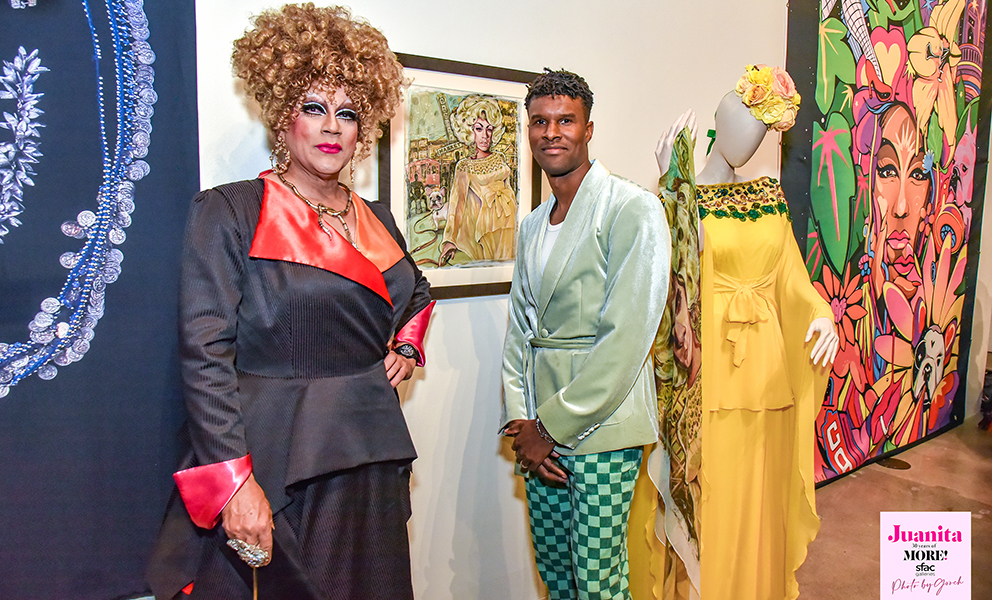 7:00 p.m.
Space is limited. Please RSVP
Join legendary San Francisco drag queen Juanita MORE! and host artist Serge Gay Jr. for a nude figure drawing class. Drawing materials provided.
Juanita More! has always loved to cook. The Bay Area glam-drag fixture has hosted more people for dinner than she can remember. So in 2012, Juanita upped the ante by throwing the first of a very popular dining series, The Naked Dinner Party.
Serge Gay Jr. is an American visual artist and creative designer based in San Francisco, California. His skill and experience have grown to span a broad range of engagements, including graphic design, art directing, gallery exhibitions, event art, and murals throughout the city. His art infuses inspiration reflective of urban realities from coast to coast.
This workshop is organized as part of Juanita: 30 Years of MORE! an exhibition celebrating the groundbreaking and radical work of San Francisco drag icon and denizen of the limelight, philanthropist, fashionista, DJ, activist, community leader, chef, and drag mom to many, Juanita MORE!