Notes for a BLACKPOWERGARDEN: Session 1
with artist Oxossii Binta Ayofemi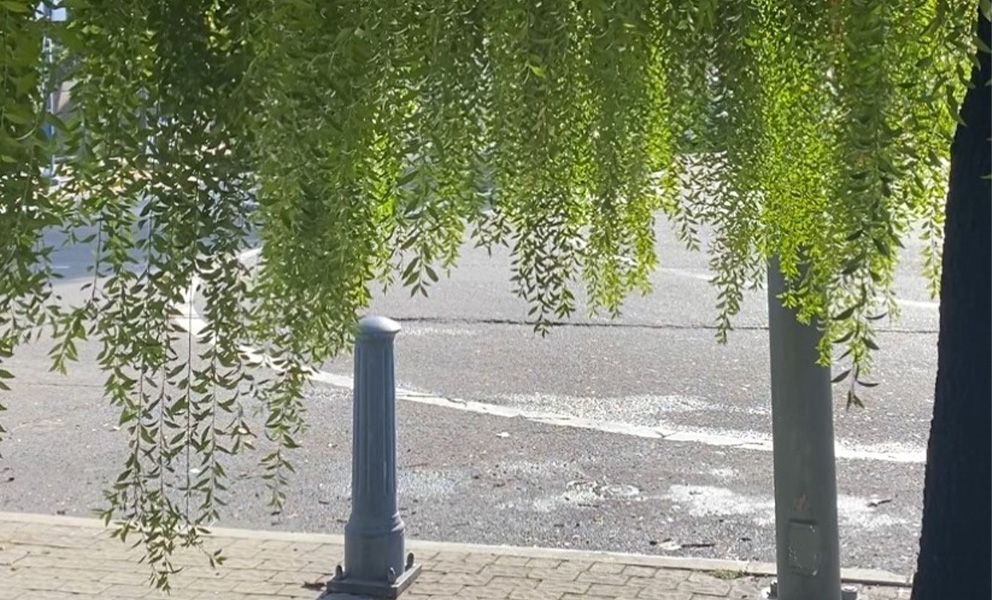 Session 1: Cosmic Space - Friday, January 27, 2023 | 6:00-8:00 p.m.
RSVP on Eventbrite (preferred, but not required). Free and open to the public
Session 2: Sampling & Sustenance - Saturday, February 11, 2023 | 5:00-7:00 p.m.
Oxossii Binta Ayofemi's practice is centered around the movement, making, manufacturing, and authorship of public and private space. They are particularly interested in the activation of vacant sites in San Francisco and Oakland as spaces for reclamation and possibility. In Sowing Worlds, Ayofemi's installation Notes for a BLACKPOWERGARDEN invokes the garden as a space for contemplation, radical rest, and the imaging of an oasis in everyday life; a utopian gesture that evokes Black and Indigenous presence, poetics, and economy.
In these sessions, Ayofemi continues this line of inquiry and invites participants to explore a shared ritual, a shared libation, and an immersive sound work—all gestures towards a work to come, a BLACKPOWERGARDEN in a vacant lot near the artist's Oakland home. For Session 1: Cosmic Space, join Ayofemi and collaborators in exploring vacancy, scarcity, and transformation in urban space.
About the Artist
Oxossii Binta Ayofemi is a visual artist whose work seeks to honor Black and Indigenous presence, land and spatial practices, and modes of Black abstraction through space, sound, and materials. Through work that activates the senses, the artist seeks to renew our relationship to physical material and immaterial systems. Abandoned or overlooked sites and storefronts are an opportunity for both a poetic and practical engagement for Ayofemi, who works in a constellation at the city edges, shoreline, and within neighborhoods, to acknowledge continuum and transformation. Ayofemi has cultivated an urban meadow, revived a wood mill, reimagined a corner store, repurposed a former music store as an urban courtyard for performance, and is currently remaking a long vacant lot into a lush green landscape for Black restoration and refreshment. The artist addresses the specific context of Oakland and San Francisco, confronting a legacy of redlining and redevelopment towards regenerative Black space. Drawing from performance, ensemble dance and music, Ayofemi's multifaceted practice forms an urban score, asking questions about authorship, presence, power, and public and private space. Her work has been featured at the Oakland Museum of California, Yerba Buena Center for the Arts, Contemporary Jewish Museum, the Berkeley Art Museum, and dOCUMENTA 13. Ayofemi is the recipient of the Public Artist Award, Oakland and YBCA 100 Artist Award. She received her MFA from Stanford.