a film screening and panel discussion addressing the history of the Sanctuary movement in San Francisco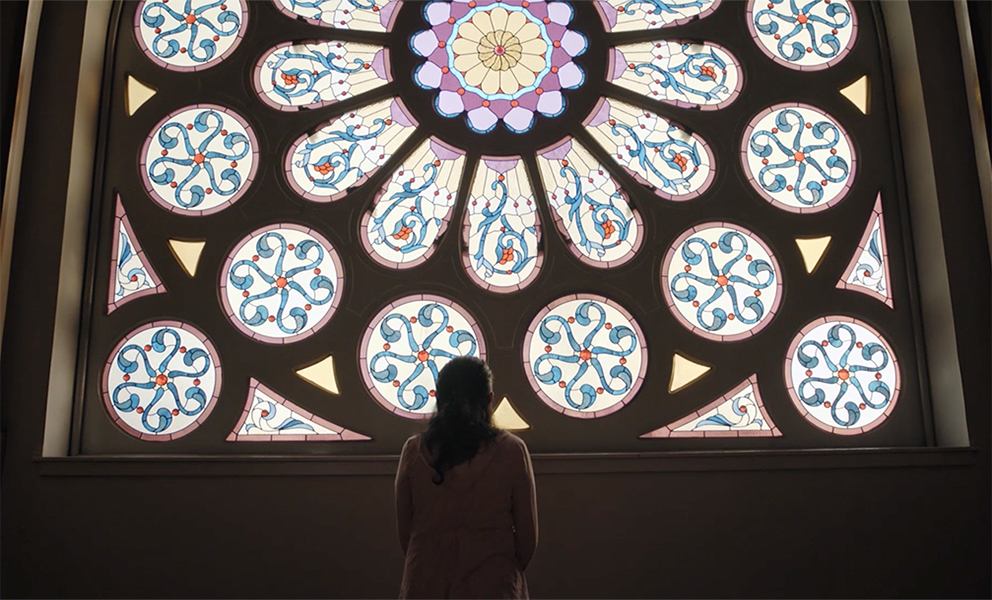 Doors open at 5:30 p.m.
Program starts at 6:00 p.m.
In 2017, the SFAC Galleries launched Sanctuary City, a multiyear series of exhibitions and public programs featuring artists exploring San Francisco's status as a Sanctuary City. Join us for our first of many programs planned for 2018.
Organized in partnership with the Office of Civic Engagement and Immigrant Affairs, Sanctuary Rising features a film screening by documentary film Director Theo Rigby followed by an expert panel addressing the history of the faith-based Sanctuary movement in San Francisco. The film and panelists will speak to the dramatic story of how San Francisco became a Sanctuary City in the 1980s and how faith-based Sanctuary work is being enacted today in the Bay Area and throughout the country.
Rigby will screen an in-progress selection of work from Sanctuary Rising, a feature documentary that follows the dramatic fates of three undocumented individuals in sanctuary today and interweaves the story of the National Sanctuary movement in the 1980s. Following the screening, a panel of esteemed faith-leaders, refugees, organizers, and public officials will speak to the intricacies of the Faith-based Sanctuary movement throughout the last three decades. Each panelist will give a short presentation on their area of expertise connected to the Sanctuary movement, and there will be a Q+A with all panelists and the filmmaker.
Panelists include: Art Agnos, former Mayor of San Francisco; Jose Artiga, Executive Director, SHARE El Salvador; Deborah Lee, Executive Director, Interfaith Movement for Human Integrity; Michael Pappas (moderator), Executive Director, San Francisco Interfaith Council; and Eileen Purcell, Labor organizer and SF sanctuary movement co-founder.
About the panelists
Art Agnos served as the 39th mayor of San Francisco from 1988-1992. He began his career in San Francisco over 50 years ago as a civil rights social worker in city public housing and gradually became politically active as a California State Assemblyman, Mayor of San Francisco, and an appointee of President Clinton in the Department of Housing and Urban Development. During his career in public office, Agnos was identified as an advocate for issues concerning the homeless, LGBTQAI community, and communities of color, as well as a proponent for health care, affordable housing, and the environment. As mayor of San Francisco, he received national attention for his work in directing the city's response to the 1989 "Loma Prieta" earthquake. As a result, he has been invited to provide seminars on disaster response, governance and community participation in various countries around the world including South Africa, Angola, Sierra Leone, Palestine, Turkey, Russia, Korea and China.
Jose Artiga is the Executive Director of SHARE-EL SALVADOR FOUNDATION. For more than 38 years, SHARE has provided material, political, and moral support to El Salvador and developed enduring sister-relationships between faith, civic, labor and community organizations with El Salvador and the United States, and more recently with Honduras. A founder of the Public Sanctuary movement, Jose is a leader of the immigrant rights movement today, analyzing the root causes of migration. In 2016 he was appointed Ambassador-At-Large for Literacy in El Salvador by the Salvadoran Government. Recently, he was asked to Chair the Board of the new Salvadoran Museum on Immigration.
Rev. Deborah Lee became the Executive Director of the Interfaith Movement for Human Integrity in 2018. IM4Human Integrity mobilizes congregations to take a stand on issues of social justice and engages people of faith to develop their own leadership so they can stand up against racism, discrimination and the challenges to human dignity. Prior to becoming Executive Director, Rev. Lee served since 2009 as the Program Director for the Interfaith Movement for Human Integrity where she built up the Immigrant Justice program, engaging dozens of congregations in Northern California to become Sanctuary congregations and to respond to the wave of migrant youth and families and the detention and deportation crisis. Rev. Lee has worked at the intersection of faith and social justice for over 25 years in popular education, community organizing and advocacy connecting issues of race, gender, economic justice, anti-militarism, LGBTQ inclusion and immigrant rights. She has consistently sought to strengthen the voice and role of faith communities in today's social movements.
Michael G. Pappas joined the San Francisco Interfaith Council (SFIC) as the Executive Director in 2007 after sixteen years serving as an ordained priest of the Greek Orthodox Church. During his time as a priest, he devoted endless amounts of energy towards working with the homeless and furthering ecumenical/interfaith relationships. A prolific writer, Pappas contributed to numerous religious and secular periodicals. In his tenure as SFIC Executive Director, Pappas has helped increase the Council's budget and programs substantially; strengthened existing and cultivated new relationships with civic leaders, NGOs, judicatories, and congregations; and significantly projected the SFIC through expanded use of technology. His previous/current board memberships include Mayoral appointments to the San Francisco Aging & Adult Services Commission, San Francisco Human Rights Commission, San Francisco Disaster Council, San Francisco Office of Civic Engagement's 2010 Census Complete Count Committee, and San Francisco Assisi Sister City Committee.
Eileen Purcell is an organizer at IBEW Local 1245. She was one of the original organizers of the Sanctuary Movement in the 1980's and continues to promote immigrant and labor rights and people to people programs across borders.

Theo Rigby ​is a director, cinematographer, and interactive storyteller based out of San Francisco. He has been creating stories focusing on the immigrant experience in the U.S. for over the last decade. Theo is currently working on a short documentary series about Dreamers with DACA permits, as well as a feature documentary about the faith-based Sanctuary movement. Theo's last project, ​Immigrant Nation ​(i​Nation)​, is a series of short films about immigration in the U.S. including The Caretaker, The Mayor, and Marathon, as well as an online storytelling platform, and series of live storytelling events. iNation has been showcased on the New York Times, nationally broadcast on POV, shown at Ellis Island, the 2014 New York Film Festival, and 2012 Cannes Film Festival. The project received a MacArthur Documentary Film grant, as well as a Tribeca Institute New Media Fund grant. His film, S​in País (Without Country),​ won a Student Academy Award, has screened in over 30 film festivals, and was nationally broadcast on PBS' Independent Documentary Series, POV, in 2012. Theo graduated with a M.F.A. in Documentary Film from Stanford University and before making films was an award-winning photojournalist working for major newspapers and magazines around the world.
VIDEOS
PROGRAM PARTNER