A reading by Anton Stuebner and screening of Black Sheep Boy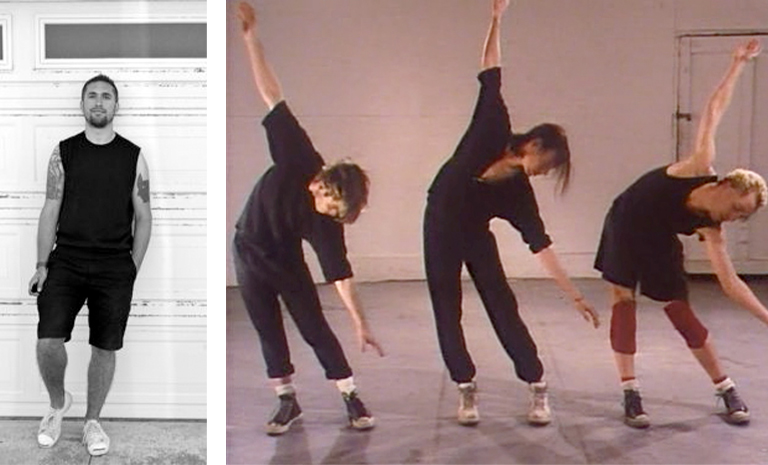 Anton Stuebner will read from his newly commissioned exhibition essay You are not alone followed by a screening of Michael Wallin's Black Sheep Boy (1995, 37 min, color). Black Sheep Boy is a rumination of desire, the construction of sexual fantasy, obsession, the yearning for connection, the allure of the younger man, the pursuit of the idealized other, its rewards and pitfalls. Erotic, playful, perhaps disturbing; many questions are raised, few are answered. Black Sheep Boy will be projected in 16mm film with help from Canyon Cinema.

Anton Stuebner is an arts writer whose work explores the intersections of queer representation, critical race, and visual cultures around bodies. He is Shotgun Reviews Editor at Art Practical and Associate Director at Catharine Clark Gallery, San Francisco. Stuebner has presented research through Queer Conversation on Culture and the Arts (QCCA), the Midwest Interdisciplinary Graduate Conference at the University of Wisconsin–Milwaukee, and the Visual and Critical Studies Graduate Symposium at California College of the Arts. He holds a Master of Arts in Visual and Critical Studies from California College of the Arts and a Bachelor of Arts in English from the University of California, Berkeley.

Michael Wallin's (1948-2016) "...cinematic muses have been many, and include renegades like Kenneth Anger and enigmas like Andy Warhol. My films are experimental, but above all personal, and my wish is for them to both challenge and provide access for anyone to enter and find themselves."

Partner