San Francisco Arts Commission awards $4,614,858 to 154 arts nonprofits and individual artists in fiscal year 2020.
Grantees were selected through a competitive RFP process with applications submitted in November 2019 for projects beginning July 1, 2020. Virtual review panels took place over 12 days in March and April with 44 peer panelists serving the selection process.

This investment in San Francisco's arts ecosystem supports 83 grants to organizations and 71 grants to individuals who affirm the Arts Commission's commitment to Racial and Cultural Equity, and enables artists to be at the forefront of the City's resilience and recovery effort.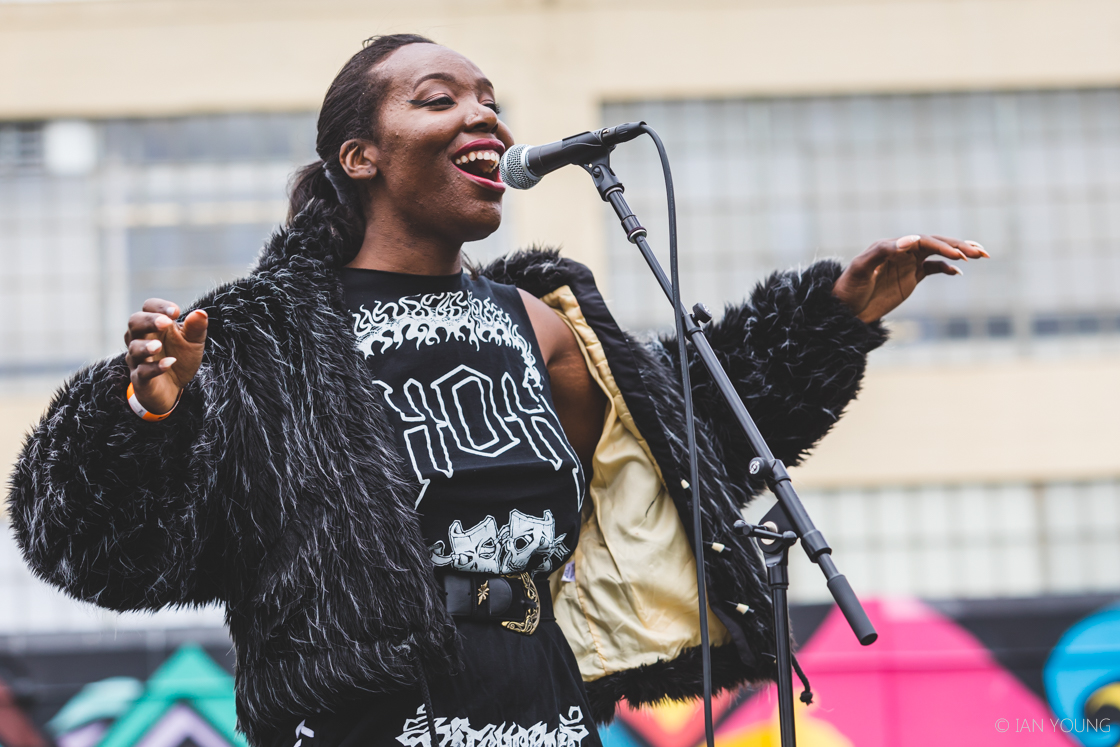 Artistic Legacy Grant (ALG)
| | | |
| --- | --- | --- |
| Zaccho S.F.   |  $40,000  | San Francisco Arts Commission funds will be used to support the creation of a comprehensive digital archive of Zaccho Dance Theatre's Co-Founder and Artistic Director Joanna Haigood's 40 years of choreography and performance work. We seek to digitize our extensive media library and embed it within an updated, rebranded Zaccho.org website, ultimately creating a permanent archive of Haigood's pioneering work in aerial dance and site-specific performance for an expanding audience of global scholars, cultural researchers, performers, and dance enthusiasts.  |
Creative Space (CRSP)
| | | |
| --- | --- | --- |
| Brava for Women in the Arts |  $100,000  | San Francisco Arts Commission funds will be used to support upgrades to sound, lighting and projection systems in Brava Theater Center's three performance venues at their 360-seat main stage, 70-seat studio and 80-seat cabaret. By expanding their technical capacity, Brava will enhance both the creative capacity of artists' work and the overall experience of audiences in attendance.  |
| Chinese Historical Society of America |  $50,000  | San Francisco Arts Commission funds will be used to support Chinese Historical Society of Americas Arts and Learning Centers improved artistic presentations through an upgraded sound system with mounted audiovisual equipment, upgraded lighting and improved sound proofing to better capture cultural live performances for educational and archival purposes and to improve the comfort and enjoyment for our patrons.  |
| First Exposures  |  $50,000 | San Francisco Arts Commission funds will be used to support part of the planning process to a) identify an architectural firm and b) to analyze space usage needs for a co-habit of First Exposures and Youth Speaks in a new space at 2060 Folsom Street in the Mission District. |
| Gay, Lesbian, Bisexual, Transgender Historical Society |  $50,000 | San Francisco Arts Commission funding will be used to support the planning of a capital campaign for a LGBTQ History Museum and Research Center.  |
| Kulintang Arts, Inc. |  $35,000 | San Francisco Arts Commission funds will be used to support Kularts, in partnership with the SOMA Pilipinas Cultural District and the Filipino American Development Foundation, to embark on a feasibility study to envision and plan for a performing arts space in the South of Market that will meet the need for a professional cultural venue to present dance, performance in traditional/Indigenous arts, as well as other community arts programs rooted in the local Pilipino community.  |
| PlayGround | $50,000 | San Francisco Arts Commission funds will be used to support mission-critical phase two capital improvements at Potrero Stage (formerly Thick House), in PlayGrounds continuing efforts to upgrade the now-20-year-old venue into a state-of-the-art center for new plays. Improvements will include: a new sound system, new lighting circuit system, additional LED theatre lights, and HD digital signage package to establish Potrero Stages existence and purpose. Together, these improvements will enhance artistic flexibility and audience accessibility, increasing the demand and use of the facility for public arts programming.  |
| Push Dance Company |  $50,000 | San Francisco Arts Commission funds will be used to support PUSH Dance Company (PUSH) in an initiative to implement the company's first planning methodology and feasibility study for a dance studio theater space with Victor Gotesman Performing Arts. Together, the pair intend to create a working group exploring the viability of acquiring a facility that will become home for the company and key partners in a process that is sustainable and capable of increased artistic and community impact.  |
| Roxie Theater​ |  $50,000 | San Francisco Art Commission Funds will be used to support the installation of an energy-efficient air conditioning system in the historic Roxie Theater auditorium and projection booth. |
| The Marsh, a breeding ground for new performance  |  $50,000 | San Francisco Arts Commission funds will be used to support a capital property needs assessment and capital feasibility study. These studies will enable The Marsh to develop a comprehensive board-approved strategy that ensures that The Marsh's venue at 1062 Valencia is used to their fullest benefit of the audiences of The Marsh. The strategy will ensure The Marsh's long-term financial and artistic sustainability by making The Marsh's building an even more welcoming facility for our community of artists, youth, students and performance attendees.  |
| Womens Audio Mission |  $50,000 | San Francisco Arts Commission funds will support a critical construction project for Women's Audio Mission's expansion into the new 447 Minna Street building. This project will support the construction of three to four enclosed offices and an open mixed use space to accommodate WAM's increased staff and provide full access to a blackbox theater on the bottom floor, increasing the number of performances, classes and events WAM can offer and greatly increasing the number of women/gender nonconforming (GNC) individuals we can serve—all within one block of our current professional recording studio complex on Natoma Street.  |
| Youth Art Exchange  |  $35,000  | San Francisco Arts Commission funds will be used to support a consultant in a comprehensive financial and management analysis focusing on three primary aspects of Youth Art Exchange's (YAX) facilities needs: 1) understanding how current spaces meet organizational and community needs 2) determining options for facilities scale including renovation or relocation and 3) revealing financial feasibility of managing these different models. By having a plan for YAXs facilities, our ability to offer safe, creative spaces for youth of color and their communities will be more sustainable.  |
Cultural Equity Initiatives (CEI)
| | | |
| --- | --- | --- |
| 3rd I South Asian Independent Film  |  $81,800  | San Francisco Arts Commission funds will be used to support 3rd I South Asian Independent Film by increasing both the artistic and managing directors' capacity. The artistic director will launch three new programs that will expand 3rd I's artistic offerings and increase services to Bay Area media artists of South Asian descent. The managing director will increase 3rd I's operating budget to $200,000 by CY 2022 and will formulate and implement a new social marketing strategy that will expand 3rd I's audiences. |
| American Indian Film Institute |  $100,000 | San Francisco Arts Commission funds will be used to support American Indian Film Institute to create strategic, business and marketing plans, and to realign the organization's infrastructure for financial stability and sustainability. |
| Asian American Women Artists Association  |  $54,000 | San Francisco Arts Commission funds will be used to support a development consultant and staff to achieve the unrestricted funding goals outlined in its strategic plan. The unrestricted funds are needed to secure consistent administrative staffing and a funding reserve to continue Asian American Women Artists Association's work toward its mission. The consultant will review and assess AAWAA's development history and strategies, lead board and staff to create a three-year fundraising plan, train and guide AAWAA to implement the plan and assess outcomes to ensure the improved development practices continue beyond the project period. |
| Asian Improv Arts  |  $99,650 | San Francisco Arts Commission funds will be used to support the operations of the 945 ArtSpace, Asian Improv's first physical arts facility in its 32 years of making work; Asian Pacific Islander Cultural Center's first physical space in its 23 years as an organization; and Lenora Lee Dance's first in its 12 years in existence. By providing an ongoing "in real life" presence, Chinatown-based community members and City-wide artist communities will have a place to engage with the artistic, organizational and technical abilities of the three-member collaborative.  |
| Au Co Vietnamese Cultural Center |  $75,000 | San Francisco Arts Commission funds will be used to support the implementation of a marketing and development initiative that includes professionalizing its traditional media outreach and social media presence, development of marketing materials and building fundraising capacity.  |
| Black Artists Contemporary Cultural Experience |  $29,624 | San Francisco Arts Commission funds will be used to support the first paid position and the implementation of the organization's strategic plan. This support will stabilize the organization,  in residence at Brava since 2013 and founded in 1995 by Edris Cooper-Anifowoshe. The support will acknowledge and enable the time commitment necessary in order to move the organization into its next stages. |
| Chinese Culture Foundation of San Francisco |  $100,000 | San Francisco Arts Commission funds will be used to support the proposed project, "New Narrative Initiative," a capacity building undertaking to strengthen Chinese Culture Foundation of San Francisco's communications strategy, with the goal of enhancing donor cultivation and fundraising--the twin components of CCC's 2020-2025 strategic plan. The increased support will be invested in cultural programming and community engagement. The outcome of the Initiative includes a new website, communications procedures, roadmap and toolbox with core materials. |
| Chinese Historical Society of America |  $100,000 | San Francisco Arts Commission funds will be used to support a two-year fundraising campaign culminating in Chinese Historical Society of America's 60th Anniversary year that will raise $1M to replenish the organization's operating reserve and support a new development manager position. Funds raised will be allocated to the operating reserve and the new position until the organization is able to expand its annual fund campaign to sustain ongoing operations. New funds secured will support CHSA programs, exhibitions and collections management.  |
| Clarion Alley Mural Project (CAMP)  |  $23,800 | San Francisco Arts Commission funds will be used to support the preparation for the transition of leadership from current co-directors Megan Wilson (co-director 2010-present and 2001-2005) and Christopher Statton (co-director 2014-present) to new leadership. More specifically, the grant will be used to: 1) develop and produce a detailed leadership transition plan; 2) support development/fundraising and funder relations building in preparation for the transition; and 3) support board/organizational development in preparation for the transition. |
| Crowded Fire Theater Company  |  $99,038 | San Francisco Arts Commission funds will be used to support Crowded Fire in piloting a new collaborative model leveraging administrative resources with Golden Thread Production (a theater company devoted to Middle Eastern artists) while strengthening engagement of community, patrons and donor prospects. Funds will be used for a shared operations associate position (1 FTE at 50/50), an expansion of CFT's mission engagement manager position (1 PTE), and a migration to new technology tools for patron, partner and donor management and communications.  |
| Eye Zen Presents |  $30,287 | San Francisco Arts Commission funds will be used to support Eye Zen's capacity-increase initiative that includes increasing the artistic director's administrative time, establishing a year-round .5 FTE managing director position, and supporting the staff to solidify Eye Zen's new business plan. |
| Hope Mohr Dance |  $48,000 | San Francisco Arts Commission funds will be used to support Hope Mohr Dance's implementation of a two-year plan to distribute leadership, and shift decision-making power within HMD to female staff members of color, artists of color in the community, and other artists historically excluded from nonprofit arts leadership. In doing so, HMD will facilitate safe spaces for staff and artists to partner on programs presented under its equity-driven curatorial platform, The Bridge Project. As a result, HMD will build organizational and community capacity to implement arts programs that contribute to cultural equity.  |
| Intersection for the Arts | $100,000 | San Francisco Arts Commission funds will be used to support the launch of a new initiative, Intersection Arts Finance Services (IAFS) to provide low-cost bookkeeping and accounting services to the arts field. The initiative also includes access to coaching and technical assistance to increase clients' fiscal literacy and a training program for entry level bookkeepers to learn arts nonprofit finance.  |
| Manilatown Heritage Foundation |  $55,699 | San Francisco Arts Commission funds will be used to support the development of "Manilatown Media," an earned income merchandise and media distribution social enterprise whose revenue will be used to financially sustain the Manilatown Heritage Foundation (MHF), San Francisco's International Hotel Manilatown Center and the artists whose work will be distributed through the social enterprise. Funds will be allocated to business development executive coaching and an executive director to implement all of MHF's projects, particularly the Manilatown Media project.  |
| Marigold Project |  $6,863 | San Francisco Arts Commission funds will be used to support a five-year strategic plan and to transition from a volunteer organization to a 501c3 non-profit with staff positions for two co-directors and three part-time contractors. A mass communications handler, a grant writer, and an art therapist. The plan will also include programming goals, infrastructure stabilization, educational component, on-line presence, funding strategies, community outreach, engagement with funders and securing stipend support for the workshop leaders.  |
| Navarrete x Kajiyama Dance Theater  |  $34,000 | San Francisco Arts Commission funds will be used to support a NAKA Dance Theater contract with Catt Olazabal, CNAP, to design and implement a best-practices accounting/financial strategy and create a three-year strategic plan. Olazabal will help organize the disparate details of NAKA's concurrently running projects (performing, teaching, touring) into efficient financial systems and an overall vision for the future. Additionally, NAKA will contract with grant writer Jason Ditzian to continue his work building capacity for writing and submitting project and organizational grant proposals.  |
| Project Level |  $74,500 | San Francisco Arts Commission funds will be used to support Project Level professionalize and strengthen its staff infrastructure and equalize the program manager's and the artistic director's salaries. During the two-year grant period, Program Manager Danielle Banks will coordinate the formulation and implementation of Project Level's first strategic plan, recruit and activate its original board of directors and expand the organization's fundraising efforts.  |
| QCC-The Center for Lesbian Gay Bisexual Transgender Art & Culture |  $100,000 | San Francisco Arts Commission funds will be used to support QCC to create a 2021-2024 strategic plan. Additionally, after 25 years of operating with a full contract staff, in the next year, QCC is poised to hire its first employees--a full-time executive director and a part-time managing director--to lead the organization into the future. SFAC CEI funds will expand QCC's administrative and artistic capacities.  |
| Queer Rebels Productions |  $23,474 | San Francisco Arts Commission funds will be used to support Queer Rebels Production's organizational leadership, improve the organization's accessibility for people with disabilities and improve external communications. Funds would support salaries, hiring an accessibility coordinator, a social media coordinator and a website consultant; thereby positioning QRP to support its growth with a robust staff to maintain current workloads and the increases needed to improve engagement with the most vulnerable members of its constituency. |
| RADAR Productions |  $83,448 | San Francisco Arts Commission funds will be used to support RADAR Production's executive director, and Show Us Your Spines program director's transition from contractors to employees with health benefits; for RADAR to contract with Dena Rod to serve as website and blog content manager; and for RADAR to contract with Geraldine Slevin as marketing manager to run the annual online fundraising campaign for Sister Spit, streamline the RADAR brand across its social media platforms, and assist with photography at events. The initiative will expand RADAR's infrastructure.  |
| San Francisco Bay Area Theatre Company |  $84,800 | San Francisco Arts Commission funds will be used to support the San Francisco Bay Area Theatre Company (BATCO) strengthening its staff infrastructure by hiring the co-directors as FTEs. The initiative will provide BATCO the financial resources for leadership to work full time.  |
| Theatre of Yugen Incorporated |  $66,682 | San Francisco Arts Commission funds will be used to support Theatre of Yugen engaging in an extensive process of strategic planning over the course of 24 months, inviting participation by artistic and cultural leaders of the Asian and Asian American communities. As Yugen is entering into the next chapter in its history with new leadership, it is of critical for the organization to reach out and connect with the intended communities to strategize and collaborate together. The successful result of the process and the outcome will entail Yugen's sustainable growth as a cultural hub.  |
| The Village Project | $87,300  | San Francisco Arts Commission funds will be used to support the Village Project's recently completed strategic plan by expanding its administrative and production staff during FY 2020-21 and 2021-22. The Initiative will establish two permanent salaried positions: a production manager, who will produce 20 annual arts events and an administrative coordinator who will oversee grant proposals, invoices for awarded funds, and interim and final financial reports.  |
| Three Girls Theatre Company Inc. | $94,200  | San Francisco Arts Commission funds will be used to support Three Girls Theatre Company's first formal strategic plan to mark the milestone of its10th Anniversary season in 2021. Development and Strategic Planning Consultant, Krista Smith, will work with EAD/founder AJ Baker, to guide the Board of Directors and leadership team to set out long and short-term goals for capacity building and sustainability, including succession planning and staff compensation. |
| World Arts West  |  $100,000 | San Francisco Arts Commission funds will be used to support a consultant to create a three-year strategic plan, and a part-time development manager. The strategic plan will guide the organization's direction under the new executive director, the first person of color and immigrant artist to lead World Arts West. Hiring of the development manager will enable the executive director to devote more time to increase World Arts West's individual donor giving, corporate sponsorships and the organization's strategic growth.  |
| Write Now! SF Bay |  $5,481 | San Francisco Arts Commission funds will be used to support Write Now! SF Bay's transition from artist-run program to fiscally sponsored arts nonprofit by working with nonprofit consultant Lenore Naxon on a strategic plan with a) vision, values, impact goals & mission statement b) business plan c) strategies to pay core administrative staff/build their arts administration skills, and d) research diversified development strategies. Yesenia Sanchez will provide coaching on challenges facing women of color and Anthem Salgado will advise on compelling marketing/messaging to increase participants/volunteers/audience. |
Individual Artist Commission (IAC)
| | | |
| --- | --- | --- |
| Ahkeel Mestayer Velasquez  |  $20,000  | San Francisco Arts Commission funds will be used to support "Live From The Third World," an album dedicated to the 1968 San Francisco State student strike and the birth of Ethnic Studies. The album will commemorate the struggle of the Third World Liberation Front and San Francisco Bay Area communities that sacrificed and demanded representation in the academy. The album will draw from research as well as interviews with former strikers who recall the music of the times and inspire new compositions. "Live From The Third World" is an homage to San Francisco's radical history of solidarity among communities of color.  |
| Alisa Rose  | $20,000 | San Francisco Arts Commission funds will be used to support Alisa Rose's composition and premiere of a bluegrass-style violin concerto, to be developed based on stories gleaned from interviews with members of Bluegrass Pride, and premiered by the Bay Area Rainbow Symphony (BARS) in June 2021 with Rose as soloist. The California Bluegrass Association (CBA) created Bluegrass Pride in 2017, an initiative to become the first bluegrass association to take part in an LGBT Pride celebration. The CBA and Bluegrass Pride were officially named the Best Overall Contingent in the 2017 SF Pride Parade.  |
| Alleluia Panis | $20,000 | San Francisco Arts Commission funds will be used to support the creation and development of Alleluia Panis' latest immersive multisensory dance performance project, "Nursing These Wounds." To be performed by eight dancers to original music by Joshua Icban and media art by Wilfred Galila at Bindlestiff Studio in Spring 2021. The work will investigate the impacts of colonization on diasporic Pilipinx health and caregiving, through the lens of Pilipinx nurse's history.  |
| Ami Molinelli | $20,000 | San Francisco Arts Commission funds will be used to support two concerts and a workshop/lecture on the early formation of Brazilian music, called "Raizes (Roots) of Choro and Samba (Proibido!)," which will be highlighted by the contributions of female composers Dona Ivone Lora, Hilaria Batista da SIla, and Chicquinha Gonzaga with two new works/compositions by Ami Molinelli. Music to be performed by musicians: Ami Molinelli (percussion), Claudia Villela (vocals), Harvey Weinapel (Clarinet/Sax), Rogerio Souza (7-string guitar), Edinho Gerber (7-string guitar) and Vanessa Isaac (dance).  |
| Andrea "budafly" Rodriguez | $20,000 | San Francisco Arts Commission funds will be used to support the development of a work-in-progress dance piece titled, "La Rumba No Para" (The rumba doesn't stop), a salsa love story about growing up in La Mission. Directed and choreographed by Andrea "budafly" Rodriguez, traversing through the streets of 24th Street where a melding of family history, culture and Latinx dance styles are explored through love, loss, and addiction. The live performance will take place at Dance Mission Theater and will include video projections, live music and a 360-video installation. |
| Anne Bluethenthal  | $20,000 | San Francisco Arts Commission funds will be used to support the creation of a sound and movement score for "Containment to Expansion," a new work exploring the perception that public officials treat the Tenderloin as a container for deviant behavior and undesirable citizens. Anne Bluethenthal will work in close collaboration with vocal activist Melanie DeMore, drawing on the histories of resistance embedded in the rhythms and choral traditions of the Civil Rights Movement, and a movement-based exploration of resistance drawing on Bluethenthal's 40 years of choreographic work on urgent social justice issues.  |
| Annie Danger | $20,000 | San Francisco Arts Commission funds will be used to support "What Happens Next?!," an immersive theater piece about grief and utopia centered around an absurd game show gone totally awry. "What Happens Next?!"—everyone's favorite game of cunning and collaboration—is taping live when disaster strikes. The audience must work together or against each other to arrive safely on the other side. The show combines elements of theater, game theory, escape rooms, and grassroots organizing to transform the grief of a dying society using the pleasure and challenge of collective action.  |
| Aureen Almario  | $20,000 | San Francisco Arts Commission funds will be used to support the all-womxn Asian American sketch comedy troupe Granny Cart Gangstas 2020 production "Witch Hunt: Bruhahaha," facilitated and directed by Aureen Almario. Featuring all new and original sketches that shouts back at our current times.  |
| Breanna Sinclaire | $20,000 | San Francisco Arts Commission Funds will be used to support voice lessons and coaching, musicians for rehearsals and performance (pianist and chamber orchestra), rental fees for Grace Cathedral, including for rehearsals; a gown for the performance and performance programs and promotional materials.  |
| Bryan Pangilinan | $20,000 | San Francisco Arts Commission funds will be used to support the world premiere of "Journey: The Larry Itliong Musical" with original music by Filipino American musician and artist Bryan Pangilinan. "Journey" follows the story of Larry Itliong and the Filipino American and Mexican farmworkers who started the 1965 Great Delano Grape Strike and ultimately birthed the United Farm Workers Union. The musical focuses on Itliong's personal history, providing an intimate portrait of a man who struggled with personal and political sacrifices as he fought for farmworkers rights.  |
| Calina Lawrence​ | $20,000 | San Francisco Arts Commission funds will be used to support the development of necessary production skills that will contribute to my independent music career as a 26-year-old Indigenous woman, singer, songwriter, emcee and aspiring producer/recording engineer. I will acquire knowledge and equipment that will secure my creative and logistical control over the music that I share with the world. I will write, produce and share an in-progress album with the Bay Area community by hosting them in my personal recording studio, which will be the birthplace of my first self-produced project.  |
| Caroline Cabading | $20,000 | San Francisco Arts Commission funds will be used to support "Ullalim," a live music, dance and spoken word performance inspired by the true stories of the San Francisco Filipino American community during the 1920s-1940s and patterned in the style of the Philippine epic poem "Ullalim." Composed and produced by Caroline Cabading, related community workshops, open rehearsals and a live premiere performance will take place at the International Hotel Manilatown Center in San Francisco.  |
| Cesar Cadabes | $20,000 | San Francisco Arts Commission funds will be used to support a two-part solo performance project "#Resist2020," a current work in progress that speaks to the current social, political and cultural unrest drawing parallels to the performer's lived experience during the start of the AIDS crisis in San Francisco and subsequent developments in the LGBT movement. The two parts of this performance piece, meant to be a real time and relevant commentary on the personal and political, is meant for Part I to be performed before the election of 2020 and Part II after the election in 2021.  |
| Charles Slender-White | $20,000 | San Francisco Arts Commission funds will be used to support the creation of "Split," an immersive and intimate contemporary dance about queer identity formation. Split is a co-production with CounterPulse and will be performed in their basement by one dancer and for one audience member at a time. There will be 300 performances from February to April 2021.  |
| David James | $20,000 | San Francisco Arts Commission funds will be used to support the composition, development, and presentation of a suite of music-with-words for the ensemble of guitar, clarinet, viola, trombone, bass, and drums—along with vocals—which is David James's GPS. The music and lyrics composed will be inspired by the interpretation of, remembrances of, and writings by and about my father, the "Reverend" Jesse James, a Mission District activist. The composition will be developed with the ensemble and will be presented twice as a work-in-progress. |
| Diana Lara | $20,000 | San Francisco Arts Commission funds will be used to support the creation and performance of "The Just In Case Woman," a choreography which explores the relationship between empowerment and safety in the fast-paced, complex and unsteady world of the 21st century. Specifically, funds will be used to pay salaries for one choreographer, three dancers, a visual artist, costumes, scenography, lighting and sound design, musicians, rental of rehearsal and performance space.  |
| Gang Situ | $20,000 | San Francisco Arts Commission funds will be used to support the creation of a 30-minute original music composition of a piece for a mixed quartet: Guqin (a plucked seven-string ancient instrument), Sheng (a reed instrument consisting of vertical pipes), Cello (western) and Dagu (Chinese big drum). After a preliminary draft of the piece is presented at Chinese Cultural Productions' South of Market studio, it will be presented at Melody of China's annual concert in May 2021.  |
| Gerald Casel  | $20,000 | San Francisco Arts Commission funds will be used to support "Not About Race Dance," an evening-length dance performance that critiques the unmarked predominance of whiteness in US postmodernism. The piece cites Neil Greenberg's "Not About AIDS Dance," to connect the silence around the AIDS epidemic and the unacknowledged racial politics of postmodern dance. Occupying a space defined by white artists, it contests the structural endurance of white postmodernity by disidentifying with the white cube activated by Trisha Brown's "Locus" and asks how difference can be made visible through choreographic structures that do not make space for brown and black bodies.  |
| Gilberto Daniel Rodriguez | $20,000 | San Francisco Arts Commission funds will be used to support "Volcanoes," a prehispanic jazz composition, experimental recording and live performance. We will distill a new indigenous sound and soul music that incorporates aspects of Hña Hñu/ Otomi song forms, traditions in the American Jazz lexicon, Afro-Cuban sensibilities encompassed in an acid rock approach here in the villages of Yelamu and Huichin or the occupied city of the San Francisco Bay Area.  |
| Gina Stella dell'Assunta​ | $20,000 | San Francisco Arts Commission funds will be used to provide artist and venue fees for the continued development and production of "How to Have a Body," a new solo multidisciplinary theatrical production to premier at SAFEHouse Arts in June 2021 over the course of four evenings. "How to Have a Body" will explore issues around queerness, disability/chronic illness, poverty and immigration, to attract about 200 LGBTQ+, disabled/chronically ill and/or low income audience members, with follow-up documentation and evaluation.  |
| Hien Huynh | $20,000 | San Francisco Arts Commission funds will be used to support the creation and performance of "An Gia Dinh" in November 2020. It is dedicated to those who left home in search of a new home but could not make it to their final destination.  |
| Idris Ackamoor | $20,000 | San Francisco Arts Commission funds will be used to support a record release event for a brand new upcoming double-vinyl album on Strut Records of London entitled, "Shaman!" The album will complete a trilogy of releases on Strut and it will be a "concept" album with a uniting theme of interpersonal explorations, earthly struggles and triumphs, challenges and glances of Eternity. The premiere will take place at Brava Theater Cabaret in October 2020 and will be a follow up to my critically acclaimed album, "An Angel Fell," which was released in 2018. |
| Jarrel Phillips | $20,000 | San Francisco Arts Commission funds will be used to support the production of a public performance called "Home," in which I will use movement arts to tell my story as a Black San Franciscan. "Home" will provide an opportunity to look through my lens at a once-thriving Black community and a once-thriving performing arts community disappearing in parallel. The show will highlight this parallel struggle and explore the possibilities of repatterning. In addition to my movement performance, "Home" will also feature artists from within these communities who have been crucial to my development.  |
| Joan Torres's All Is Fused | $20,000 | San Francisco Arts Commission funds will be used to support the composition, recording and performance of original music by Joan Torres's All Is Fused. Torres is a composer, bassist and producer creating original work in both jazz and rock genres. The All Is Fused ensemble is scheduled to release their fifth studio album and performance debut by May 2021. |
| Johnny Huy Nguyen  | $20,000 | San Francisco Arts Commission funds will be used to support the creation and performance of "Minority Without a Model," a solo experimental dance theatre work challenging and subverting dominant tropes of emasculation and desexualization attached to the East Asian male body, and imagining sovereign futurities rooted in affirmation and empowerment. The work will be presented at Joe Goode Annex, June 17-19, 2021.  |
| Jon Jang  | $20,000 | San Francisco Arts Commission funds will be used to support a new 25-minute music work entitled "Never Again Now!" The work will serve as clarion call against the US government anti-immigrant action of locking up Latino families in US prison camps at the south of the border. The work will also explore the parallel of Japanese American families, who were locked up in US prison camps during World War II. Jang's spouse's grandparents, parents, brother and sister were locked up in a US prison camp in Poston, Arizona. The work will feature spoken word artist Paul Flores and the Jon Jangtet. |
| jose e. abad | $20,000 | San Francisco Arts Commission funds will be used to support the development and production of "Like Other Children of the Colonies," a multi-disciplinary performance piece that investigates the intergenerational impact of colonization within the body and the reconciliation process of realizing how we are all implicated in the US occupation of Indigenous lands. This work will premiere April 22-24, 2021 at The Lab in the Mission District of San Francisco.  |
| Joti Singh | $20,000 | San Francisco Arts Commission funds will be used to support the creation of "Ghadar Geet: Blood and Ink," a dance performance exploring the San Francisco-based Ghadar Party, a revolutionary group of political activists from India, fighting for India's independence from the British in the early 20th century. Joti Singh's great-grandfather, Bhagwan Singh Gyanee, was the president of this party from 1914-1920. The performance will use dance, music, spoken word and video to tell the story of this unique and largely unknown history.  |
| jxtheo | $20,000 | San Francisco Arts Commission funds will be used to support a hip-hop music project that will be produced, written and performed by jxtheo (J-Thee-O). This project will be based on the people and the stories that live/d in the Bay Area.  |
| Katie Wong | $20,000 | San Francisco Arts Commission funds will be used to support the creation of a site-specific dance performance, which will transform Salesforce Park into a multi-media ecosystem with light, music, projection, movement, and storytelling. "Portal" (working title) investigates concepts inhabited within this specific space—an intersection of skyscrapers and gardens, migration and stagnation, belonging and isolation, memories and dreams. It will use classic mythology from a variety of cultures that evoke images of cities in the sky to bridge the imaginary mystical world into our current reality.  |
| Keith Hennessy | $20,000 | San Francisco Arts Commission funds will be used to support Keith Hennessy in collaboration with Ishmael Houston-Jones, Snowflake Towers, jose e. abad, and Kevin O'Connor who will create and present "Try," a performance of embodied queer futurism in a visual environment created by Swoon, premiering in May 2021 at ODC in San Francisco. Through dancing, experimentation, and being together, "Try" creates a queer futurist encounter where race and masculinity are destabilized, and this queer instability is the ground for new forms of solidarity, collaboration, desire, identity and community.  |
| Kimberly Requesto | $20,000 | San Francisco Arts Commission funds will be used to support a dance production that will showcase choreography using Filipino folkloric movements and dances to tell the stories we don't typically showcase in traditional and modernized Philippine folkloric dance shows. As we grow in the diaspora, I want to challenge the way we see and learn about Philippine dances and traditional culture by incorporating narratives that are often lost by how we have romanticized movements and stories of folk dances and Indigenous peoples of the Philippines.  |
| Krissy Keefer | $20,000 | San Francisco Arts Commission funds will be used to support the "Little Match Girl," a new dance-theater piece by choreographer Krissy Keefer. "Little Match Girl" is a contemporary revisioning of the Hans Christian Anderson fairytale by the same name, with a focus on poverty, homelessness and egregious wealth as seen in the Bay Area today. |
| Kristee Ono | $20,000 | San Francisco Arts Commission funds will be used to support "Mental Health Comedy Hour," an exploration of mental health through creativity with hosts Kristee Ono and Wonder Dave, two comedians who have themselves struggled with mental illness and found the benefits of talking about it their comedy performances. The show aims to destigmatize mental illness and therapy by using humor and having open conversations about often difficult topics. If truth is what makes comedy great then telling the truth about difficult topics can make great comedy.  |
| Lily Cai | $20,000 | San Francisco Arts Commission funds will be used to support the creation of new choreography that explores women's power within the structure of a classical Chinese dance piece. The piece will be performed by three members of the Lily Cai Dance Company and performed for the public at the Chinese Cultural Productions studio space four times over the grant period at different stages of development.  |
| Manjula Varghese | $20,000 | San Francisco Arts Commission funds will be used to support the development, writing and production costs of the revisionist play, "Don't Worry I Will Make You Look Good." |
| Marcia Aguilar | $20,000 | San Francisco Arts Commission funds will be used to support the creation of a theatrical performance piece developed by Marcia Aguilar in collaboration with WOC artists. Using Developmental Transformations, movement, and storytelling, the project will explore the female role. The work deconstructs women's struggles with racism and gender roles through satire and comedy. Written and directed by drama therapist/performer Aguilar through the intrinsically therapeutic process of art making. This piece will be presented at the Mission Cultural Center in January 2021.  |
| Marilou Ubaldo Lafon  | $20,000 | San Francisco Arts Commission funds will be used to support choreography, development, promotion and production of a forty-minute Tahitian dance and music piece for approximately 30 dancers and musicians. The piece will be staged at San Francisco City Hall in February 2021 as part of World Arts West's Rotunda Series. |
| Mark Izu | $20,000 | San Francisco Arts Commission funds will be used to premiere "Suite J-town," a new Japanese American Jazz work composed by Mark Izu with Japanese and Western instrumentation developed with his ensemble, inspired by interviews with community members and elders of America's first Japantown (here in San Francisco) and illuminated by Izu's 45 years serving as a cultural worker in this endangered community. The premiere will take place at the Herbst Theater on San Francisco Music Day, October 4, 2020 and will become part of Izu's touring repertoire and the score will be part of his archive at the Smithsonian.  |
| Matt Boehler | $20,000 | San Francisco Arts Commission funds will be used to support the development of "Deaf Republic," a musical and theatrical imagining of Ilya Kaminsky's stunning book of poems which investigates the price of silence in the face of atrocity. Composer Matt Boehler and librettist Todd Boss' adaptation will use puppetry, an ensemble of classical singers, and a spirit of epic storytelling to animate the tale of a townspeople's shocking form of protest against an occupying militia. A week-long workshop will culminate in a semi-staged presentation and talkback in January 2021.  |
| Matthew Robidoux | $20,000 | San Francisco Arts Commission funds will be used to support "Prepared Guitar Ensemble," a music series at Creativity Explored, an art center transforming the lives of people with disabilities through engagement in practice. In "Prepared Guitar Ensemble," artists of all abilities participate in free improvisation, encouraging them to utilize guitar preparations/found objects used to play the instrument in non-traditional ways. Funding would provide access to instruments for all participating artists, who would assemble and customize their own guitars to be as aesthetically diverse as the individuals who play them. |
| Meklit  | $20,000 | San Francisco Arts Commission funds will be used to support "Wellspring," a body of music composed by Ethio American vocalist, singer-songwriter, and composer Meklit, which will explore/expand the sound of Ethio-Jazz for the 21st century. "Wellspring" will be composed for voice, drums, percussion, horns, guitar and krar (Ethiopian harp) and will be performed at Yerba Buena Center for the Arts in San Francisco in March 2021.  |
| METAPØD | $20,000 | San Francisco Arts Commission funds will be used to support the planning and production of an Indigenous futurist sci-fi musical performance piece titled, "Ancestraplex 15462 A.C." This piece, in its completion, will be a solo performance using electronic music, traditional instruments, live audio looping, video, lighting, Indigenous languages, songs and folktales. I will use this project to explore the intersection of ritual, sound, identity, and place-making within myself, further contributing to the narrative of diasporic and urban Native peoples. |
| Mica Sigourney | $20,000 | San Francisco Arts Commission funds will be used to support "Gladiator," a new drag-dance-theater duet by Mica Sigourney in collaboration with local artist Silk Worm. Sigourney will choreograph, perform in and produce the work, which explores queer kin-making, multi-generational queer familial relations, and social tensions between queers of different gender expressions. "Gladiator" combines drag techniques, queer theory, and contemporary dance technique. The final work will be performed as a six-show run at CounterPulse in April 2021.  |
| Michael Turner and Danny Clay | $20,000 | San Francisco Arts Commission funds will be used to support the development, recording, and premiere performance of a multi-movement song cycle of spoken poetry by Michael Turner with musical accompaniment composed by Danny Clay for the string ensemble, Friction Quartet. Drawing upon Turner's personal narratives about identity, memory and community, this collection of pieces will blur the lines between story, poem, and song, creating an experience that is direct and intimate, raw and tender, beautiful and uplifting, bridging a gap between the spoken word and instrumental music communities.  |
| Mister REY | $20,000 | San Francisco Arts Commission funds will be used to support the production of "FriscopinX Chronicles," a collaborative, hip hop storytelling project amplifying the stories of three San Francisco Filipinx American artists.  |
| Oliver Saria | $20,000 | San Francisco Arts Commission funds will be used to support the creation of a new full-length play written by Oliver Saria that explores the customs and foodways of Filipinos that may contribute to our community's poor health. This family comedy will hopefully offer viewers culturally resonant ways to address the life-threatening rates of obesity, heart disease, high blood pressure, and diabetes that sets our community apart from other Asian ethnicities.  |
| Osvaldo de Leon | $20,000 | San Francisco Arts Commission funds will be used to support a double-bill production of two short operas about women, Respighi's "Lucrezia" and Puccini's "Gianni Schicci." During the grant period, I will hold auditions, select the cast of 11-12 singers, train them to perform the librettos and organize and publicize two performances at the Mission Cultural Center for Latino Arts on March 26 & 27, 2021. The operas will be sang in Italian with English with Spanish subtitles and the production will be accompanied by piano. SFAC funds will support my commission, the participant singer's commission, and the project's production costs.  |
| Patrick Makuakāne  | $20,000 | San Francisco Arts Commission funds will be used to support "Māhū," a multi-media hula dance theater production which aims to reclaim and celebrate the traditional place of honor, respect and influence given to Māhū (transgender) people in ancient Hawaiian society. Featuring works I create specifically for this program and showcasing several of Hawaii's most culturally renowned transgender artists and performers, the program will address the heightened scrutiny being given to gender identity and gender expression through important historical and cross-cultural perspectives.  |
| Paul S. Flores | $20,000 | San Francisco Arts Commission funds will be used to support "History Matters In The Mission," a new site specific street theater project bringing to life moments from 50 years of archives of El Tecolote newspaper, including changes brought to the Mission District by rapid transportation (BART) and technology. Commissioned and produced by Accion Latina, written by and featuring San Francisco playwright and poet Paul S. Flores, and other artists, live performances will take place along 24th Street and the BART Station Plaza in June 2021 during Paseo Artistico Free Bilingual Community Art Stroll.  |
| Raissa Simpson | $20,000 | San Francisco Arts Commission funds will be used to support the project's writing and composition process, sound engineering process (recording, mixing and mastering), visual design, photography, story videos, music videos, promotional material, the replication and distribution of physical and digital copies, and the album release concert.  |
| Ramon Abad  | $20,000 | San Francisco Arts Commission funds will be used to support my project to write and direct an original one-act play performed entirely with modern puppetry, using the language of hip hop and told within a contemporary Filipino American perspective. Funds will support research and writing, puppet design and making, rehearsal and final performances. The project would culminate as workshop performances at Bindlestiff Studio and will be designed for an audience of San Francisco and Bay Area families of all ages and backgrounds |
| randy reyes | $20,000 | San Francisco Arts Commission funds will be used to support the development of a choreographic project titled, "La Pastilla del Dia Despues." La Pastilla takes the form of a choreographic ritual that will use improvisational scores, club dancing, and somatic techniques to develop the physicality for the work through a queer and AfroGuatemalan lens. La Pastilla will excavate erotic temporalities, structures of intimacy, flirtation with objects, and endurance art. La Pastilla asks, "What does it mean to come into relation and what other alternative dramaturgies of sex are possible?"  |
| Richard Mariott  | $20,000 | San Francisco Arts Commission funds will be used to support the composition, workshop, rehearsals, and performance of a new score for the silent film "Prem Sanyas," ("Light of India") to be performed in May 2021 at the historic Castro Theatre as part of the 2021 San Francisco Silent Film Festival. The score will be performed by sitar master, Krishna Bhatt, a yet-to-be-announced performer on the tabla, and members of the Club Foot Orchestra. The score will be written in a concerto format, which highlights the capabilities of the soloist. The score will be eventually repurposed as a concert work.  |
| Robert Kikuchi-Yngojo | $20,000 | San Francisco Arts Commission funds will be used to support my artistic fee for my participation in Eth-Noh-Tec's 40th Anniversary celebration, which will combine some of the company's best previous work with new material addressing the impact of demographic change on art works since 1981. Staged at Fort Mason Center in May 2021, the production will be an official event of both the San Francisco International Arts Festival and the United States of Asian America Festival. The performance will address how my identity evolved over 40 years as revealed and reflected through my artistic choices and work.  |
| Rodney Earl Jackson Jr. | $20,000 | San Francisco Arts Commission funds will be used to support Shining, a poetic reimagining of the Greek myth Phaeton featuring Rodney. Typically written off as a brash youth, Phaeton is an abandoned kid who tries to hold his absentee patriarch accountable. This play explores minorities' struggles to overcome societal inequities as we shape our individual identities. Shining will launch San Francisco Bay Area Theatre Company's (BATCO) new POC Voices Initiative that will bring emerging artists of color to the Bay Area for experimental readings of original works, produced by Rodney Jackson, Co-Founder of BATCO. Shining will pilot a community led development process.  |
| Rotimi Agbabiaka | $20,000 | San Francisco Arts Commission funds will be used to support "God(l)ess," a new multidisciplinary theatre work from Nigerian American, queer theatre artist Rotimi Agbabiaka. This 60-90 minute solo performance will combine music and monologue in a cabaret show/church service that illuminates religion and spirituality through a queer lens, creating rites that support a queer affirming vision of spirituality. The work will premiere in June 2021 at the National Queer Arts Festival in San Francisco. Awarded funds will underwrite this project's research, writing, rehearsals and artists' fees.  |
| Rupert Estanislao | $20,000 | San Francisco Arts Commission funds will be used to support the production of Toxic Culture's debut album with punk frontman Rupert Estanislao on lead vocals. The album release will coincide with the 7th Annual Aklasan Fest, a Filipino American punk and hardcore festival founded by Estanislao. What started as a local project has grown into a nationally-renowned, two-day event, attracting bands & audiences from across California and as far as the East Coast, Midwest & Southern US. In 2020, Estanislao hopes to feature bands from the Philippines, uniting Filipino diasporic and Filipino bands together under the same roof.  |
| Sabrina Wenske | $20,000 | San Francisco Arts Commission funds will be used to support "Tips for the Colorblind," a one-woman bouffon show on whiteness, satirically celebrating the clueless liberals of today's colorblind nation and highlighting blind spots in immigrant and queer communities. The show will bombastically skewer white fragility and how it manifests in the progressive circles of the Bay Area. Equal parts disturbing and delightful, poetic and topical, tragic and hilarious, this irreverent and shameless bouffon asks: Why can't you admit your whiteness and at what cost?  |
| SAMMAY | $20,000 | San Francisco Arts Commission funds will be used to support the creation and development of choreographer and interdisciplinary artist Sammay Dizon's first dance film "Exhibit BAE," a multimedia ritual that draws upon Indigenous spirituality and mythology from the Philippines in response to the long-standing objectification and commodification of Pilipinx womxn. It will use dance, music, and spoken word to address gender violence and reclaim the inherent divine feminine rooted in matriarchal practices of the Philippine diaspora. The film will be previewed at Bindlestiff Studio in June 2021.  |
| Sarah Cargill | $20,000 | San Francisco Arts Commission funds will be used to support the production of "Lucid Dreams of the Apocalypse," an evening-length concert and one artist talk featuring an eclectic and rigorously curated group of Bay Area-based sound artists, improvisers, and musicians. This event will combine the elements of a live concert and experimental lab, using performance as an anchoring methodology to explore the role that musicians play in cultivating an embodied praxis that might allow us to survive apocalyptic conditions, shape change and create habitable spaces during times of instability.  |
| Scrabbel  | $20,000 | San Francisco Arts Commission funds will be used to support composer Dan Lee's musical project "Scrabbel," in the creation and performance of a new work that blends Korean traditional instruments with western indie rock instrumentation. This project will maintain the integrity of each culture while simultaneously creating an original and unique mix of styles. The musical themes will center on Dokkaebi (creatures in Korean mythology that deliver karmic retribution). Blending the two art forms create a musical representation of my continued exploration into the Korean American experience. |
| Sean Dorsey  | $20,000 | San Francisco Arts Commission funds will be used to support the creation and premiere of my new full-length work, "The Lost Art of Dreaming." Created through participatory community residencies, "The Lost Art of Dreaming" will imagine transgender and queer futures, disrupting fatalistic constructs that deny us space to dream about our futures. Performed by Sean Dorsey Dance, my five-member all-queer ensemble, the work will premiere at San Francisco's Z Space in April of 2021. Awarded funds will support my creative fee and fees for my dancers. |
| see night | $20,000 | San Francisco Arts Commission funds will be used to support two full-length album recordings recorded, released, and performed in 2020-2021. The music will be packaged with printed books of lyrics and my original art reflecting the songs' themes: personal and universal concerns around immigration, and my experiences as a first-generation American and biracial female minority. Through lyrical content, onstage performances, and packaging, the albums will be a public response to the current socio-political strife regarding immigration in America and the plight of refugees.  |
| Silk Worm  | $20,000 | San Francisco Arts Commission funds will be used to support the development of "Lifetime Acheivement," a movement-based performance about the transfeminine experience of visibility. The performance will premiere at CounterPulse over the course of a weekend. Taking the shape of a warped Academy Awards acceptance speech, "Lifetime Acheivement" proposes an uncomfortable symmetry between winning an Oscar and passing as a woman. Using movement and text distilled from trans history, lived experience, and theoretical insight, the piece asks, "What does it mean to be a trans woman in public?"  |
| Soltrón | $20,000 | San Francisco Arts Commission funds will be used to support the creation of a 45-minute musical recording titled, "Frisco Stories," chronicling the experiences of the Latinx community in the Mission District in the midst of rapid gentrification and displacement. I will draw from the City's rich traditions of Afro-Latin music, Latin rock, hip-hop and protest songs to expand on Soltrón's "music with a message." The album will premiere in a free, public concert at Yerba Buena Gardens Festival.  |
| Thomas Robert Simpson | $20,000 | San Francisco Arts Commission funds will be used to support a full production of "Courage Under Fire: The Liberation of Elroy." It's a story of being Black in America. It's about family, race, politics, and redemption. It explores the life of Thomas Robert Simpson's father, Elroy Simpson. It's a journey from the snares of Jim Crow's insanity towards his personal enlightenment. Thomas traces four generations of the Simpson family to celebrate Elroy's liberation and its significance on those around him. "Courage Under Fire" is a multimedia theater work based on text, video and projections.  |
| Tina d'Elia | $20,000 | San Francisco Arts Commission funds will be used to support the development of Tina D'Elia's new solo theatrical show called "The Breakup! There's a Show for that? A Latina Torch Song." The development of the production will culminate with a work in progress performance to take place at the National Queer Arts Festival in June 2021.  |
| Tossie Long | $20,000 | San Francisco Arts Commission Funds will be used to support the creative development and presentation of "Let Me Come and Be Going," a new interactive theater-theater piece co-created by Tossie Long, set against an Afro Urban musical and visual landscape. It explores the intersections of justice, culture and citizenship, using modes of transportation as a proxy for examining the questions: how did you get here? and have you "arrived"?  |
| Zulfikar Ali Bhutto  | $20,000 | San Francisco Arts Commission funds will be used to support "Abjad," a piece directed and produced by Zulfikar Ali Bhutto. The piece will take place in an installation designed to mimic a Sufi Muslim shrine with added queer and futurist elements. Four separate performances on four separate nights will activate sections of this installation, highlighting the intersections of spirituality, gender and sexuality for queer Muslims. The aesthetics will be inspired by traditional hero portraits and religious tapestries from Shiite and Sufi Muslim traditions spread across the Muslim world. |
Organization Project Grants (OPG)
| | | |
| --- | --- | --- |
| 3rd I South Asian Independent Film  |  $20,000 | San Francisco Arts Commission funds will be used to support the curatorial, marketing and production expenses of 3rd i's 18th Annual San Francisco International South Asian Film Festival, which will take place over four days in November 2020 at the New People and Castro Theatre. The Festival will screen 16-22 films by media artists of South Asian descent living throughout the world. The Festival's screenings will showcase the diversity of the South Asian experience and challenge pervasive stereotypes about South Asian people.  |
| Arab Film Festival |  $20,000 | San Francisco Arts Commission funds will be used to support the presentation of the 24th edition of the Arab Film Festival, the country's oldest and largest festival of contemporary Arab films. The flagship edition is held annually throughout the San Francisco Bay Area (San Francisco, Berkeley, Oakland, San Jose).  |
| Au Co Vietnamese Cultural Center |  $20,000 | San Francisco Arts Commission funds will be used to support the production and presentation of a new 45-minute collaborative work by Vanessa Vo Van Anh entitled titled, "Women's Voices." The work will be presented on March 21, 2021 at San Francisco's Legion of Honor.  |
| Bernal Heights Outdoor Cinema  | $12,673  | San Francisco Arts Commission funds will be used to support the staging and production of our 2020-21 season including the end-of-summer film festival and the face-to-face with the filmmaker quarterly screenings. The festival's three-day run features six screens in a Film Crawl on Cortland; an outdoor screening, Under the Stars in Precita Park; and a season finale with the award-winning films and a closing night reception. Our indoor season is a series of three face-to-face quarterly stand-alone screenings presented in January, March and May in pop-up venues located around the Hill.  |
| Black Artists Contemporary Cultural Experience  |  $20,000 | San Francisco Arts Commission funds will be used to support the first original ensemble work from Black Artists Contermporary Cultural Experience. The work, "Black To The Future; an AfroFuturistic Crusade," follows twins, Taiwo and Kehinde as the survive Afrodiasporic, an idyllic, newly formed state settled by Black people in the Southern United States. Politics, culture and family threaten to blow up the spot.  |
| Chinese Cultural Productions |  $20,000  | San Francisco Arts Commission funds will be used to support "Ba Gua," a two-part full-length concert, to be presented at the San Francisco's Cowell Theatre in October 2020, comprising an original piece choreographed by Artistic Director, Lily Cai inspired by the I Ching, an ancient Chinese text that continues to inspire the contemporary worlds of religion, psychoanalysis, literature and art. The concert's second half will include pieces from our repertoire that support the new work's themes.  |
| Chinese Culture Foundation of San Francisco |  $20,000 | San Francisco Arts Commission funds will be used to support "Women (2020)," a visual art exhibition examining feminist and Queer visual and social culture, featuring ten local and international Chinese diasporic and Asian American artists and collectives in a response to a lack/loss of physical and social space in the San Francisco LGBTQ community. The goal and vision of "Women (2020)" is to ignite artistic dialogues being advanced by women, feminists, and the LGBT+/Queer community using Chinatown as a launching point. Programming includes engagement at 41 Ross with Chinatown queer youth group Youth Mojo, and a one-day symposium. |
| Chitresh Das Institute |  $20,000 | San Francisco Arts Commission funds will be used to support the creation of a new work, "Mantra," by kathak artist and Chitresh Das Institute Artistic Director, Charlotte Moraga, with music composed by sarode artist, Alam Khan. The project will include a separate, shared evening of kathak and sarode by Khan and Moraga as well as interactive demonstrations free to the public.  |
| Chrysalis Studio  | $20,000 | San Francisco Arts Commission funds will be used to support Chrysalis Studio to conduct one cycle of The Queer Ancestors Project PRINTS! (QAP PRINTS!), a free 18-week series of 3 1/2-hour printmaking and LGBTQ+ history workshops for ten queer and transgender young artists, aged 18 to 26. The participants will create and disseminate prints exploring the roots of their own individual experience of queerness. The project will culminate in an exhibition at Strut in San Francisco from February-May 2021. In addition, funds will support a monthly drop-in workshop for all prior and current QAP artists.  |
| Circuit Network |  $20,000 | San Francisco Arts Commission funds will be used to support artist fees and production expenses for "Utopia Maldita," a new evening-length performance produced by Circuit Network featuring playwright Dan Harder, composer Richard Marriott and filmmaker Gustavo Vazquez. Taking inspiration from Luis Bunuel's 1969 surrealist road movie, "The Milky Way," "Utopia Maldita" will follow two characters engaged in a pilgrimage to find a utopian future at some imaginary and unreachable horizon line while offering an irreverent critique of social and political systems and events. "Utopia Maldita" will premiere at Brava Theater in October 2020.  |
| Citizen Film, Inc. |  $20,000 | San Francisco Arts Commission funds will be used to support a team of filmmakers, installation artists and refugees (including LGBTQ+) who work collaboratively to curate objects and create video art. Multimedia installations evoking shipping containers used to house refugees will be placed in two publicly accessible spaces: the Jewish Community Center of San Francisco atrium and a community space at the SFLGBTQ+ Film Festival. Video loops depicting refugees' prized possessions will be installed on the outside of containers. Inside, immersive projections of documentary shorts, along with additional programming, will engage audiences interactively.  |
| Clarion Alley Mural Project   |  $20,000 | San Francisco Arts Commission funds will be used to support Clarion Alley Mural Project's 2020/21 seasonal event series curated by poet/performer Maw Shein Win. The series will include two poetry readings and two performances that will take place starting in September 2020 and conclude in June 2021. The events will be presented in conjunction with CAMP's mural works/narratives. The project discipline for the series is multimedia: visual art, literary, and performance that could include music/sound and/or dance.  |
| Crowded Fire Theater Company |  $20,000 | San Francisco Arts Commission funds will be used to support fees for local artists, actors and designers and space rental for Crowded Fire's 2020 West Coast premiere of Latinx playwright Isaac Gomez's, "The Displaced." Born from a deep mutual concern over gentrification, this viscerally haunting play uses the horror genre to speak brutally to the displacement that so many communities of color are experiencing in San Francisco.  |
| Eldergivers dba Art With Elders​  |  $20,000 | San Francisco Arts Commission funds will be used to support the selection of artworks by a professional jury, the writing of artist biographies from interviews, and framing, shipping, installation, and de-installation of a 100-piece exhibit of drawings and paintings by older adults living in senior communities in San Francisco. The exhibit will be shown at a major San Francisco public venue to convey elders' rich life experience, their experience as marginalized people, and the wisdom they have to share.  |
| Ensemble for These Times  | $17,000  | San Francisco Arts Commission funds will be used to support Ensemble for These Times' commissions concert, "The Cassandra Project: Women's Prophetic Voices," at Noe Valley Ministry on April 10, 2021. A musical exploration of the mythological Greek woman who was doomed to articulate accurate, but unbelieved prophecies, "The Cassandra Project" will feature a mixed ensemble of women musicians (soprano, piano, and string quartet) performing the world premieres of four works by women composers, two pre-existing works also by women composers and a new work by E4TT's co-founder and co-director.  |
| Eye Zen Presents  |  $20,000 | San Francisco Arts Commission funds will be used to support Eye Zen Presents to premiere "Out of Site: Haight Ashbury," a new site-responsive, theatrically immersive walking tour through San Francisco's Haight Ashbury neighborhood, focused on contested sexualities, queer social movements, the development of gay and lesbian subcultures that led to gay liberation, and the formation of contemporary queer culture. The tours will place audiences in actual physical sites of LGBTQ+ ancestry in San Francisco.  |
| Festival of Contemporary Latin American Choreographers  | $14,557  | San Francisco Arts Commission funds will be used to support artist fees and production expenses for the 2020 FACT/SF Summer Dance Festival. The Festival will occur August 28 & 29, 2020 at the Joe Goode Annex in San Francisco. Festival artists are selected for their artistic excellence, diverse backgrounds, varied aesthetics, and regional differences. The festival will include four premieres, three by Bay Area choreographers and one from a Los Angeles-based choreographer.  |
| Flyaway Productions  | $20,000 | San Francisco Arts Commission funds will used to support "Meet Us Quickly With Your Mercy," Part Two of "The Decarceration Trilogy." "Mercy" is a multi-layered artist as activist project; it convenes Black and Jewish voices to support racial justice via an end to mass incarceration. Project partners are Museum of the African Diaspora, Bend the Arc and Prison Renaissance. The centerpiece of "Mercy" is a site-specific dance that links the dehumanization of Black bodies caged in prisons with Jewish dehumanization that flourished in the 20th century and is becoming bolder now.  |
| Hope Mohr Dance | $20,000 | San Francisco Arts Commission funds will be used to support Hope Mohr Dance's 2020 Bridge Project, "Improvisation and Practices of Freedom," a multi-disciplinary program of performance, practice, and dialogue featuring local and national artists, as well as scholars and activists working at the intersection of movement and political resistance. The line-up will include Latinx artists Miguel Gutierrez, Judith Sanchez Ruiz, and randy reyes; Asian American artist Sherwood Chen; African American Capoiera artist Jarrel Phillips, activist Aisha Shillingford in conversation with Patricia Reedy, and others.  |
| James Graham Dance Theatre  |  $10,000 | San Francisco Arts Commission funds will be used to support the artists (performers and collaborators) involved in this project. We will have six dancers, a costume, lighting, and set designer, and a dramaturg. These funds will go far to ensure that these local artists are compensated for their skills and time.  |
| Jess Curtisgravity Inc. |  $20,000 | San Francisco Arts Commission funds will be used to support Jess Curtis/Gravity's curation, production, and presentation of "Beyond Gravity," three evenings of performance at CounterPulse in San Francisco by a diverse intersectional group of emerging next generation Bay Area artists participating in our fiscal sponsorship, mentorship, and Pop-up Performance Project programs. Funds will be used for artist fees to be paid to the artists in the showcase, plus costs associated with production, logistics, and marketing/PR.  |
| Kulintang Arts, Inc. | $20,000 | San Francisco Arts Commission funds will be used to support the creation of Sydney Loyola's "Kánlaon, Dancing in the Light," a 60-minute dance work performed by 10-12 professional dancers to original music by Joshua Icban and directed by Alleluia Panis at Bindlestiff Studio, February 2021. Loyola's creation of "Kánlaon, Dancing in the Light" boldly blurs cultural and ethnic dance boundaries to advance and embody the multiplicity of Pilipino identity by way of Pilipino folkloric dance forms in order to better represent our history and experiences as diasporic Pilipinos.  |
| Lenora Lee Dance |  $20,000 | San Francisco Arts Commission funds will be used to support the creation and performance of "Convergent Waves," a site-specific, multimedia dance piece generated from a series of community engagement activities and research in San Francisco's Tenderloin District with residents from the neighborhood. This program will culminate in two performances on May 20, 2021 at the Asian Art Museum.  |
| Manilatown Heritage Foundation | $20,000 | San Francisco Arts Commission funds will be used to support the production of "Returning Home to the I-Hotel," a film about four International Hotel tenant activists who returned to live at the new International Hotel Senior Residences 42 years after the iconic 1977 eviction. Their lives as writer and San Francisco State University School of Ethnic Studies professor Oscar Penaranda, KPFA Radio broadcaster Norman Jayo, social service provider Annie Panlibutan-Barnes and human rights activist Jeanette Lazam will also be profiled as pioneers of the Filipino American community.  |
| Navarrete x Kajiyama Dance Theater |  $20,000 | San Francisco Arts Commission funds will be used to support "Y Basta Ya!," a collaboration between NAKA Dance Theater and Mujeres Unidas y Activas (MUA) centering around the theme of invisibility. Together, we are developing a multidisciplinary performance work, based on Latina immigrant stories, premiering June, 2021 at the Women's Building in San Francisco. With this notion of enough is enough, the women bravely break their silence and invisibility to come forward in moving performances to share their experiences. "Y Basta Ya!" amplifies the power and healing in this community of women survivors, creating visibility for MUA's mission and work.  |
| OX  |  $20,000 | San Francisco Arts Commission funds will be used to support "Work MORE! 9: HERstory" at Brava Theatre. "Work MORE! 9," the next iteration of OX's semi-annual multidisciplinary drag arts project, will be produced at Brava's Cabaret Space. The six-show run (plus off-site workshopping and on-site dress rehearsals) will serve 600+ people, premiering in June 2021. Directed by Mica Sigourney, "Work MORE! 9" features four drag artists co-creating a narrative of a hero's journey starring audience members. Each show features on the spot auditions.  |
| RADAR Productions | $20,000 | San Francisco Arts Commission funds will be used to support RADAR Productions to work with Nomadic Press and local LGBTQ+ black artists to create a queer erotic anthology that will be publicly released at the African American Art & Culture Complex in June 2021. Part literary project part visual arts installation, we will investigate Queer People of Color intimacy and consent. RADAR will facilitate eight writing workshops and provide editing support for the queer and trans people of color who will submit their writing for the anthology.  |
| Root Division |  $20,000 | San Francisco Arts Commission funds will be used to support the Second Saturday Exhibition Series, a collection of visual art events taking place on the second Saturday of every month. By presenting eclectic and engaging work in an approachable atmosphere, the project draws a diverse range of over 9,000+ visitors and broadens an arts-interested public while offering exhibition/curatorial opportunities to over 350 emerging artists. Funding would support the production of twelve high-quality exhibitions/events as tools to engage neighborhood constituents and diversify our audience and participants.  |
| San Francisco Bay Area Theatre Company |  $20,000 | San Francisco Arts Commission funds will be used support the partial fees of the 40 artists participating in the Bay Area Theater Company's October 2020 production of "I, Too, Sing America." Staged twelve times at the 350-seat Brava Theater immediately before the 2020 election, the production consists of a series of approximately 20 solo and ensemble musical performances of poems written by American artists of color such as Langston Hughes, Jean Toomer, Beyoncé, Frances Chung, Gwendolyn Brooks, Alice Walker and others.  |
| San Francisco Black Film Festival  |  $20,000 | San Francisco Arts Commission funds will be used to support the curatorial and production costs of the 22nd Annual San Francisco Black Film Festival in June 2021. Curated by the artistic director and a team of film professionals, the festival's estimated 50+ screenings, filmmaker presentations, panel discussions and opening and closing night receptions will explore social justice issues such as white supremacy, cultural equity, police violence, economic justice and the roll-backs of African American voting rights.  |
| San Francisco International Arts Festival, Inc.  |  $20,000 | San Francisco Arts Commission funds will be used to support San Francisco International Arts Festival 2021, the theme of which is "In Diaspora: I.D. for the New Majority" (also the theme in 2020). The program's foci include the implications of the shifting demographics of the US population and the human consequences of forced migration and displacement around the world. "I.D." will feature performance projects by up to 40 Bay Area artists and visual arts exhibitions including many more. This request is to help cover venue, marketing and staff costs to promote the overall festival through targeted community outreach initiatives.  |
| San Francisco Mime Troupe  |  $20,000 | San Francisco Arts Commission funds will be used to support the San Francisco Mime Troup's 61st season of free summer shows in parks throughout San Francisco. SFMT anticipates 12-15 San Francisco performances, mostly in parks but also at indoor venues such as the Troupe Studio in order to accommodate older and mobility impaired audience members. Currently in development, SFMT's original production "Reconstituted" (working title), showing at the height of the 2020 national election season, will emphasize the critical importance of participating in democracy and the devastating effects of complacency.  |
| San Francisco Transgender Film Festival  | $20,000 | San Francisco Arts Commission funds will be used to support the San Francisco Transgender Film Festival to present the 2020 San Francisco Transgender Film Festival at the Roxie Theater, November 12-15, 2020. Our 2020 festival will screen over 50 films at six programs over four days, attracting an estimated audience of 1,000 people. Awarded SFAC funds will support the artistic director and festival coordinator's compensation and venue rental.  |
| Southern Exposure | $18,583  | San Francisco Arts Commission funds will be used to support the presentation of "To Support to Prop Up to Hold," an exhibition of newly commissioned installation and performance-based projects by queer, femme, and non-binary artists to engage the public in conversations exploring narratives of migration, history, and hybrid identity. In a series of workshops, performances, and interactive projects, these mainly immigrant and POC artists will transform and expand the use of the gallery space in community-centered actions of public dialogue.  |
| Still Here San Francisco  | $14,738  | San Francisco Arts Commission Funds will be used to support Still Here San Francisco to produce "Still Here Presents," a series of four intimate evenings, each featuring one Still Here artist. Each evening presentation will include a retrospective of the artist's work, the artist in conversation with Still Here Artistic Director Natalia Vigil, and an audience question and answer portion. Each event will last about 90 minutes, serve an audience of 75 and will take place at a small San Francisco arts venue.  |
| The African & African American Performing Arts Coalition  | $16,500  | San Francisco Arts Commission funds will be used to support the Black Choreographers Festival: Here & Now - 2021, "New Voices/New Works," featuring artists creating original works, providing a platform for artistic risk-taking and exploration. Current events call for us to deepen our commitment to artistic visibility and activism through arts and culture, provide creative spaces for artists and audiences to share perspectives, experiences, stories and encourage empathy, kinship, and equity!  |
| The Anti-Eviction Mapping Project  | $10,100  | San Francisco Arts Commission funds will be used to support the publication and launch of The Anti-Eviction Mapping Project's print atlas, Counterpoints: A San Francisco Bay Area Atlas of Displacement and Resistance. Counterpoints combines mapping, oral history, visual art, poetry, essays, and more to tell a complex story of displacement and resistance while using arts-based methods to dream of a more just future. The launch event will also feature AEMP's (Dis)location/Black Exodus zine, share ongoing film and oral history work, and include a public forum on community and arts-based advocacy in San Francisco.  |
| The Dance Brigade A New Group From Wallflower Order | $20,000 | San Francisco Arts Commission funds will be used to support Dance Brigade's fifth biennial D.I.R.T. Festival "Dance In Revolt(ing) Times," an innovative festival featuring commissioned dance works rooted in social justice. In March 2021, fifteen emerging and established Bay Area choreographers will show new work in six performances over three weekends at Dance Mission Theater and along the Mission Street corridor. Works will explore the ways art can be used as a catalyst for change.  |
| The Living Earth Show |  $20,000 | San Francisco Arts Commission funds will be used to support "Shahnameh," an evening-length production built with Persian American composer Sahba Aminikia, the musicians of The Living Earth Show and narrator Nils Frykdahl. The project takes as its guiding principle the belief that classical music can be used as a foundation for storytelling, creating worlds with text and music that can create bridges between individuals, cultures, and identities. The production is centered around the musical setting of four stories from "Shahnameh," an epic poem written by Persian poet Ferdowsi between c.977 and 1010.  |
| The Village Project  |  $20,000 | San Francisco Arts Commission funds will be used to support the Village Project's 14th Annual San Francisco Kwanzaa Celebration from December 26, 2020 to January 1, 2021. This seven-day event will take place in at least fifteen different San Francisco venues and will serve an estimated 2000 low to moderate income people, including a significant number of African American public housing residents. Awarded funds will support the participating artists fees and the event production expenses.  |
| Three Girls Theatre Company Inc. |  $20,000 | San Francisco Arts Commission funds will be used to support Three Girls Theatre Company's Salon Reading Series for San Francisco Bay Area women playwrights over 40, a group that is underserved and underheard. 3GT annually presents a free monthly (Oct-June) professionally staged reading of a new script written by an emerging playwright over 40 at the Phoenix Theatre. We provide playwrights critical tools they need to succeed, including a dramaturg, director, cast, and marketing support. The monthly Salon Readings include receptions with the artists and a post-performance discussion led by the play's dramaturg.  |
| When Eyes Speak  | $7,580  | San Francisco Arts Commission funds will be used to support artist fees for "When Eyes Speak," a choreography festival dedicated to pushing the boundaries of thought and movement in South Asian dance. Deviating from the traditional style of presenting Indian classical dance, we introduce other presentation formats in this festival. These presentation styles include monologues, dialogues, and conversations in rhythm, for which we will be working with dramatists and scriptwriters to incorporate into our narrative. In addition to this, showcasing the dialogue of misrepresentation.  |
| Write Now! SF Bay  | $5,481  | San Francisco Arts Commission funds will be used to support a new anthology by writers/artists of color, San Francisco in Color - Diverse Voices. Write Now! SF Bay requests funds to create our fourth anthology featuring at least local 50 writers/artists of color in a 200 page publication launching in May 2021 with a creative showcase at the San Francisco Main Library's Koret Auditorium. The content will be developed through free monthly writing workshops at the Main Library, supplemented by three to six readings/open mics/writing workshops at branch libraries and outreach to historically marginalized communities.  |
| Youth Art Exchange  | $20,000 | San Francisco Arts Commission funds will be used to support Youth Art Exchange (YAX) blurring the lines between audience and exhibitors through "(415) Public Gallery," an interactive art installation centered on community building and open curation to break down barriers to art and question the gallery "space." This project will take over walls, windows, and open spaces to transform the [x]space arts hub gallery in the Excelsior into a public experience that is defined by its artists-audience members-exhibitors. It will center on marginalized people who otherwise may not have space to show work.  |
| Zaccho SF | $20,000 | San Francisco Arts Commission funds will be used to support artist fees and production expenses for Zaccho Dance Theatre's 4th Biennial San Francisco Aerial Arts Festival. The Festival will take place from August 6 to 16, 2020, at the Fort Mason Center for Arts & Culture and Grace Cathedral. The festival will be comprised of indoor works performed in a traditional theater setting and site-specific works in which the audience will experience aerial performances created specifically for each site.  |