The Fire Thieves in the Gallery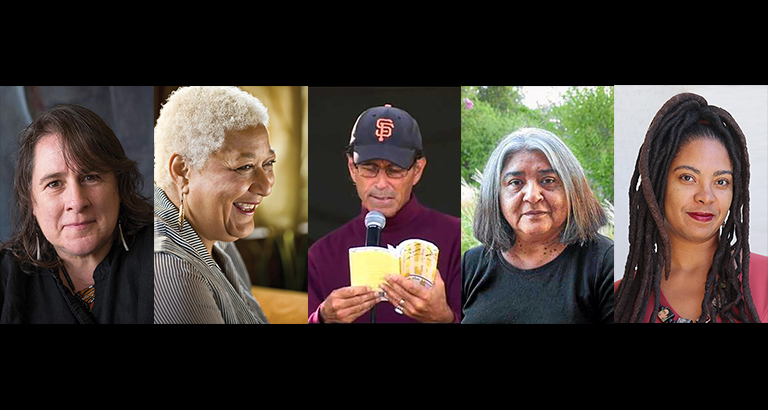 Curated by Kim Shuck, San Francisco Poet Laureate in consultation with Pam Peniston, artistic director of the Queer Cultural Center.

The SFAC is pleased to welcome the The Fire Thieves Poetry Series—an inter-generational and inter-sectional collaboration between established, mid-career and new poets working, producing, and presenting new work—to the gallery for an evening of readings dear to their hearts. A selection of accomplished Native poets read their work surrounded by the powerful and uplifting photographs on view in the exhibition The Continuous Thread. The evening's readers include Jewelle Gomez, playwright, novelist and social justice activist; Stephen Meadows, Ohlone poet and KFOF folk music dj; Linda Noel, Poet Laureate emerita of Ukiah; Ramona Webb, artist in word, movement, and culture change.
The Fire Thieves is made possible by a National Laureate Fellowship from the Academy of American Poets.