Opening Celebration for Juanita: 30 Years of MORE!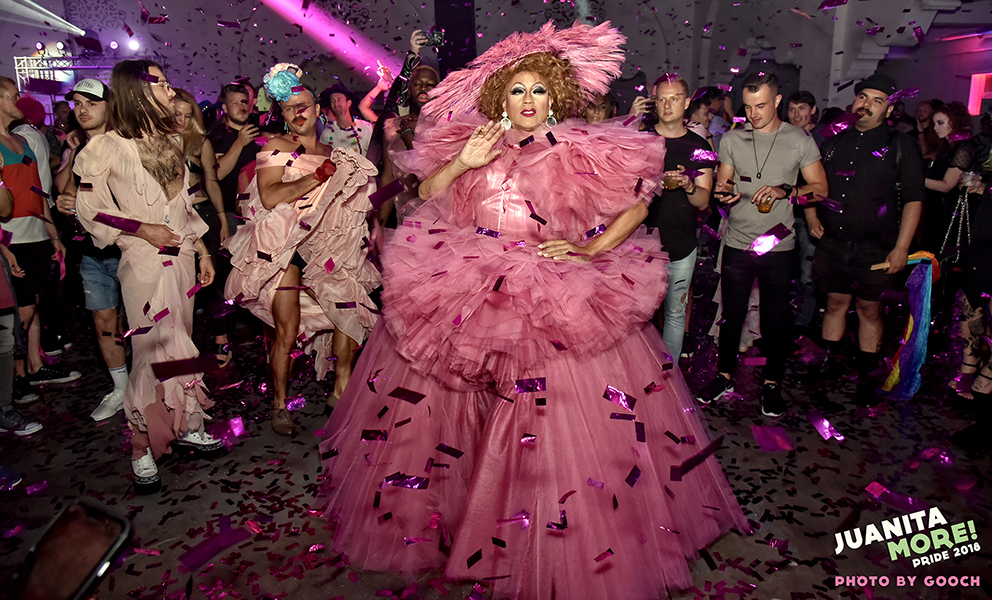 EVENT DETAILS
Friday, September 30, 2022 | 6:00 - 8:00 p.m.
Remarks at 6:30 p.m.

Join the San Francisco Arts Commission (SFAC) Galleries to celebrate the groundbreaking and radical work of San Francisco drag icon and denizen of the limelight, philanthropist, fashionista, DJ, activist, community leader, chef, and drag mom to many, Juanita MORE!
Nearly thirty years ago on Halloween in 1992, famed New York City drag queen, Glamamore, also known as "Mr. David," a longtime collaborator, friend, drag mother, and exclusive designer of every dress she has ever worn since, put Juanita in drag for the very first time. He painted her face and proclaimed, "You're gonna be hideous!" In retelling this story, Juanita always follows with "Well, I wasn't and I'm not. I have loved it all and I haven't stopped since."
Juanita: 30 Years of MORE! will be on view at the SFAC Main Gallery in the War Memorial Veterans Building from September 30 through November 12, 2022, and will feature a curated selection of photographs, posters, over 40 original commissioned artworks, and dresses that offer a rare glimpse into Juanita's extraordinary and fabulous life, representing just a fraction of the thousands of objects from her personal archives.

COVID Safety
Per current health guidelines, masks are recommended. Visit sf.gov/masks for further mask guidance.

Event Sponsors: