A 15-Year Photographic Exploration of America's Favorite Pastime on View at San Francisco's City Hall
Tabitha Soren's Fantasy Life looks behind the scenes and through the hype of professional baseball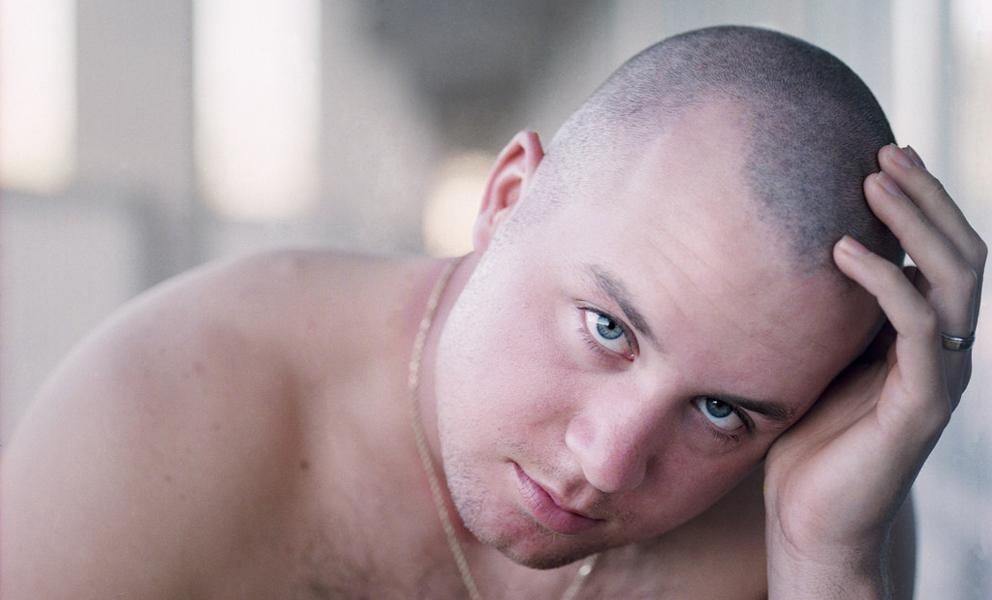 SAN FRANCISCO - In 2002, Tabitha Soren (fine art photographer and former reporter for MTV News, ABC News and NBC News), started photographing the new draft picks for the Oakland A's. She followed many of those players throughout their careers, and additional players from other teams, photographing their lives in the game as well as their personal milestones. Presented by the San Francisco Arts Commission Galleries Art at City Hall program, Fantasy Life features an exhibition of 180 photographs on the ground floor, and nine large-scale banners in the North Light Court featuring tintype images of the SF Giants in action.
The SFAC Galleries Director, Meg Shiffler says, "We couldn't be more excited to present the Bay Area premiere of Fantasy Life, which is a complex and epic portrait of a game we think we know, but Soren takes us into intimate and thoughtful territory that subverts general notions/assumptions of heroism, power and fame. Soren's images are accompanied by documents ranging from team assignments to first-person player narratives from the San Francisco Giants, Oakland A's and teams across the country. The players clearly respected and trusted her throughout the 15-year process of creating compassionate, revealing, extremely honest portraits of their lives on and off the field."
Visitors to the exhibition will recognize players who made it to the majors, such as Nick Swisher and Joe Blanton. Beyond the sport's stars, Soren created sensitive yet powerful images reflecting the lives of those minor and major leaguers who ultimately were forced to build careers outside of baseball and who faced various hardships along the way. In addition to images of players, Fantasy Life also captures the feel of baseball through less familiar scenes, such as players resting in the dugout and locker rooms; life on the road for the players and their families; empty ballparks and post-game detritus; teams warming up in the outfield and practicing at spring training; and children and fans hanging out at the park.
"I'm thrilled to have this project shown at San Francisco's City Hall where, unlike most museums, it's free and open to a diverse general public." Soren says, "Baseball fans and art enthusiasts are natural audiences for the exhibition, but every one of us has a dream and is striving for something. Like the players I've profiled, we all stumble, fall, fail, and try to recover. We're all just trying to stay afloat, no? I hope that people who don't collect art or even care about baseball can connect to the humanity represented in this project."
Aperture recently released the Fantasy Life book, which features commentaries by each of the players and memorabilia from their lives—from kindergarten-age baseball cards to x-rays of player injuries. Dave Eggers contributes a five-part short story that compellingly condenses the roller-coaster ride of the minor-league everyman. Additionally, a number of the featured players add their own real-life experiences of trying to make it to "The Show."
ABOUT THE ARTIST
Tabitha Soren left a successful career in television in 1999 to start another one as a photographer. Her work is included in public collections such as the Los Angeles County Museum of Art, Oakland Museum of California; Transformer Station, Cleveland, Ohio; Pier 24 Photography, San Francisco; New Orleans Museum of Art; Indianapolis Museum of Contemporary Art, Indiana; and the Ogden Museum of Southern Art, New Orleans. Her work has been featured in Dear Dave, McSweeney's, Vanity Fair, New York Times Magazine, Blink, Slate, New York, Sports Illustrated, California Sunday Magazine, and ESPN The Magazine. She is represented by EUQINOMprojects, San Francisco.
Opening Night Reception
Thursday, July 20, 5:30 – 7:30 p.m.
SF City Hall, ground floor
Free and open to the public
Other Online Resources