Joanne Lee Joins the San Francisco Arts Commission Staff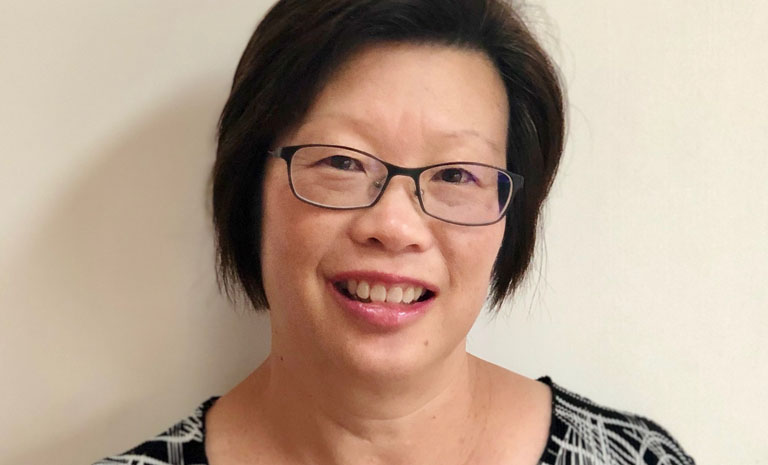 We are delighted to announce that on September 16, Joanne Lee will be joining the SFAC family as the new Deputy Director of Programs. In this new role, she will be responsible for overseeing the Community Investments team, which includes our grant making and art vendor programs; the Public Art team, which includes the civic art collection; the Galleries program; and Civic Design Review.
Joanne Lee has held leadership roles developing innovative programs, overseeing service delivery, managing operations, and building capacity of community-based organizations, including community arts organizations. She has over twenty-five years of senior management experience in the non-profit sector. As the Director of Consulting Services at Community Vision, she oversaw the development and delivery of financial management and real estate consulting services. She developed the "Real Estate Readiness for the Arts" program to advise community arts organizations seeking to lease or purchase program and office space. She also participated in the creation of the Community Arts Stabilization Trust, a real estate holding entity for the arts. Under her leadership, Community Vision developed and implemented the City and County of San Francisco's Nonprofit Displacement Mitigation Program, which provided technical assistance services and over $2 million in grants to arts and culture nonprofits and created or stabilized over 100,000 square feet of community arts space. She also collaborated with the City and County of San Francisco to implement the Nonprofit Sustainability Initiative to help nonprofits purchase space or obtain long-term leases. Before joining Community Vision, she served as Deputy Director of Operations at the Chinatown Community Development Center, where she oversaw the organization's finance, human resources, affordable housing development and property and asset management departments. She led the strategic planning and organizational development of new programs and opportunities, including a new leadership development training program.