SFAC Appoints New Director of Cultural Affairs
Ralph Remington to Lead the Arts Commission Starting January 2021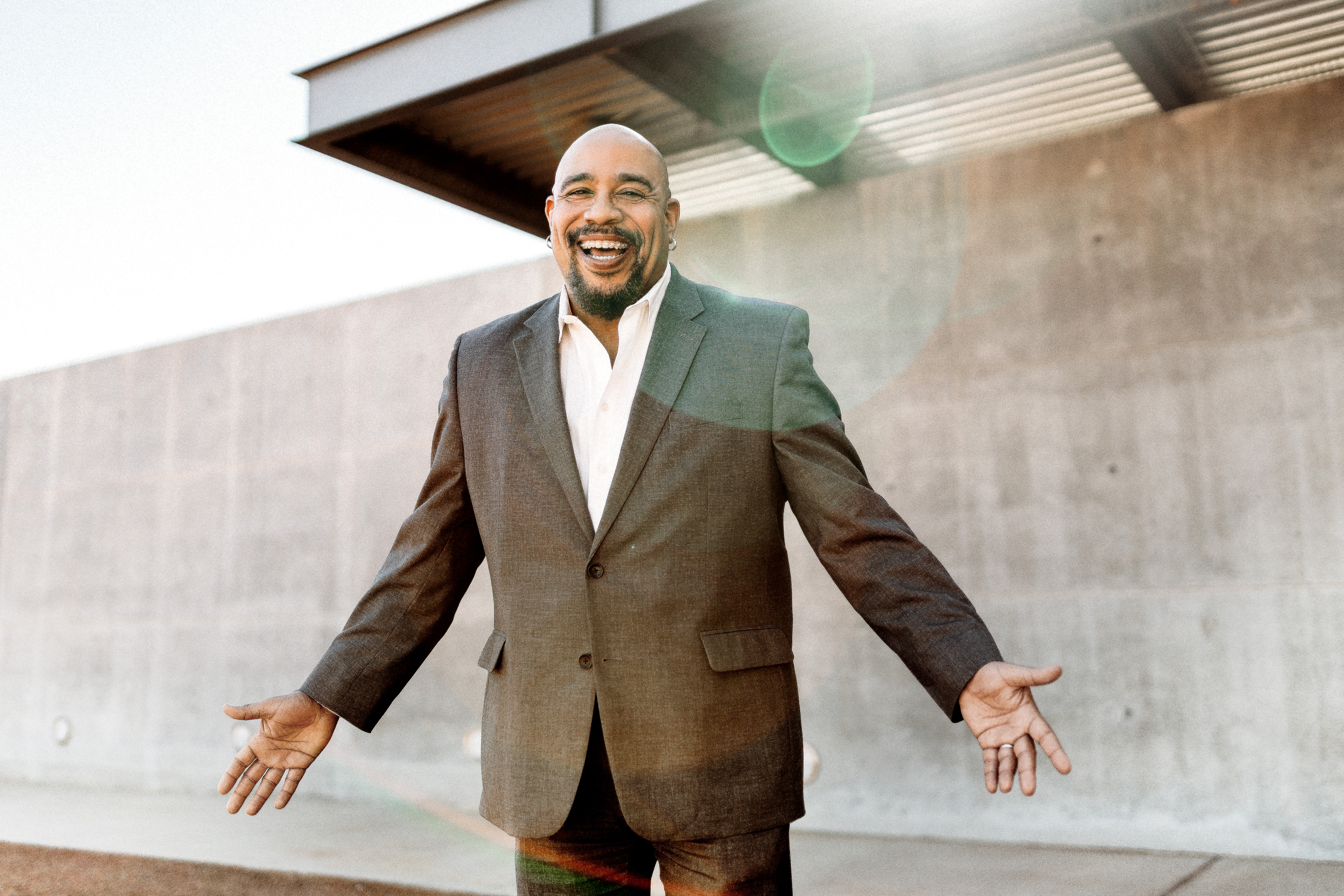 The San Francisco Arts Commission is very pleased to announce that Ralph Remington has been appointed as the new Director of Cultural Affairs.
Remington will bring decades of leadership experience in the arts and a focus on equity, diversity and inclusion to the San Francisco Arts Commission. He was hired by the City following a comprehensive search led by the Arts Commission. He will begin in January 2021.
The Director of Cultural Affairs leads the administration of the San Francisco Arts Commission and directs citywide cultural activities in all aspects of the arts through programs, special projects, grantmaking and policy-setting initiatives. The Director reports to the 15-member, mayoral-appointed Arts Commission, which is responsible for the Civic Art Collection, Civic Design Review, Cultural Equity Grants and other funding, SFAC Galleries, public art, art vendors, and seven cultural centers.
"San Francisco has been a national and international leader in championing artists and cultural organizations in our city, and we've consistently prioritized equity and diversity in our programs and through the arts," said Mayor Breed. "Ralph has a long history of working in the arts, I know he will ensure San Francisco's diverse community of artists and cultural organizations are supported and valued throughout this pandemic and beyond. The arts are what make San Francisco such a vibrant and thriving city, and a place where people want to live and visit. As we work to recover as a city from COVID-19, keeping up our support for the arts community will help San Francisco rebound and come back even stronger than before."
"We live in times that require bold fearless leadership around issues of arts and culture interwoven with equity, diversity and inclusion," said Ralph Remington. "I am thrilled for the opportunity to work progressively with Mayor Breed and the San Francisco Arts Commission to boldly further the path of equity, diversity and belonging in the City of San Francisco, one of the world's greatest arts and culture capitals."
Remington has extensive professional experience in arts administration and government, and has experience as an actor, playwright, and screenwriter. He currently serves as the Deputy Director for Arts and Culture for the City of Tempe, Arizona. In that role, he is responsible for Tempe Center for the Arts' comprehensive performance and visual art programming, as well as overseeing public art, the Tempe History Museum, arts engagement, and municipal arts granting. He previously served as the former Western Regional Director and Assistant Executive Director for Actors Equity Association in Los Angeles. Prior to that, he was Director of Theater and Musical Theater at the National Endowment for the Arts (NEA) in Washington, D.C. In 2010, he received the NEA Chairman's Distinguished Service Award.
"We are so excited to welcome Ralph Remington to San Francisco to lead the Arts Commission at this historic moment in time. In partnership with countless artists and arts and culture organizations, our 90-year-old City agency has helped shape San Francisco's cultural persona and has cemented our reputation as a world-class city for art and creative innovations. I believe in Ralph's ability to harness the City's resources and lead us into the future," said Roberto Ordeñana, President, San Francisco Arts Commission. "This pandemic presents incredible challenges to the world and our sector in particular, and Ralph's fresh perspectives and incredible intersection of skills will help deploy strategies to keep the arts so very central to what San Francisco values. I believe he will build strong relationships across multiple sectors and bring his energy to lift up artists and cultural institutions to get us through these vulnerable times with much creativity and fortitude."
Prior to working at the NEA, Remington was a City Council member for the City of Minneapolis. He is a former Guthrie Theater Acting Company member, and is the founding Producing Artistic Director of award-winning Pillsbury House Theatre in South Minneapolis. Remington has a Bachelor of Fine Arts in Drama from Howard University.
The Director of Cultural Affairs for the Arts Commission oversees the City's renowned collection of public art, grantmaking that supports art of all disciplines, a gallery program and related public programming, as well as efforts to sustain affordable space for artists and organizations. In addition, the Director is responsible for working with government agencies, community groups, philanthropy and cultural organizations to coordinate activities and programs, and participate in the planning and implementation of arts policy and funding.
We want to thank Acting Director of Cultural Affairs Denise Bradley-Tyson, who has been an exceptional leader during this transition. Denise will continue as Acting Director until Ralph joins us early next year.
The SFAC looks forward to introducing Ralph to the community once he takes his post in January. Please join us in welcoming our new Director of Cultural Affairs!
Other Online Resources