Taking Place: Untold Stories of the City and Black Magic
The San Francisco Arts Commission Main Gallery reopens to the public on November 19, 2021 with two exhibitions that center conversations about communal and individual histories, legacies, points of erasure and self-care by eight Bay Area artists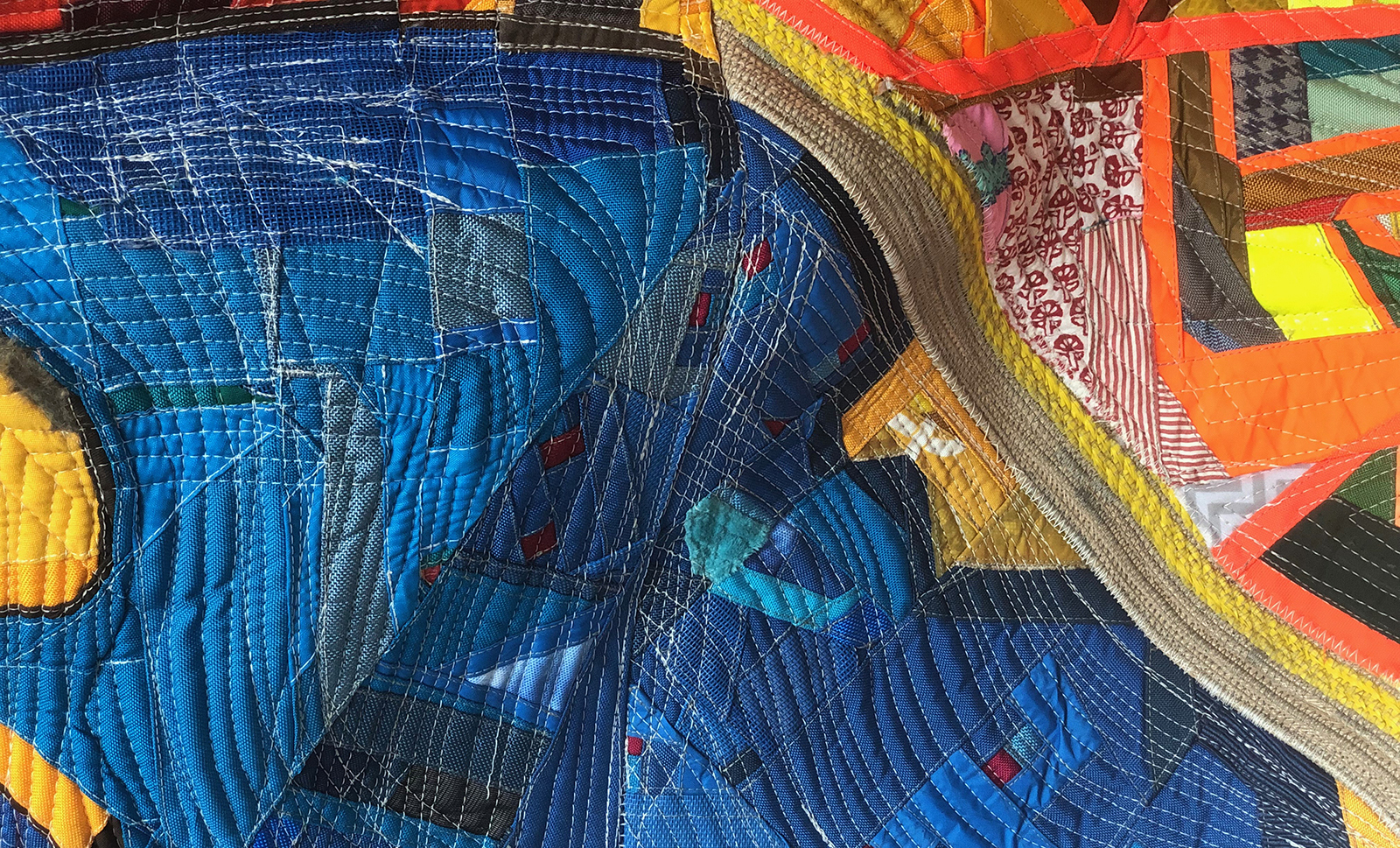 SAN FRANCISCO, November 8, 2021—The San Francisco Arts Commission Main Gallery in the Veterans Building is set to open its doors for the first time since March 2020. Two new exhibitions, Taking Place: Untold Stories of the City and Black Magic, feature three newly commissioned projects and a West Coast premiere of videos produced during the pandemic by eight Bay Area artists reflecting on recent and historical narratives about land use, racism and resiliency.
How do shifts in the land use of cities and neighborhoods impact populations, and in turn, how do the people that live or work in a place influence or control change? Taking Place: Untold Stories of the City unearths histories, legacies and points of erasure in the Civic Center, Bayview-Hunters Point and the Presidio. The exhibition features new work by Mansur Nurullah, the 2020-21 SFAC Artist in Residence at SF Planning, artist and storyteller Trina Michelle Robinson, and Hannah Waiters, an artist, researcher and current Collections Cataloging Fellow at the de Young.

For the past year and a half, Mansur Nurullah and SF Planning Senior Planner Amnon Ben-Pazi have taken weekly bike rides in the Central, South, and Southeast corridors of San Francisco. The rides, which began during Shelter in Place, visited sites of past, proposed, and scheduled development. Nurullah and Ben-Pazi often engaged the residents of these spaces in conversation. One of the locations, a triangular parcel of land in Hunters Point, became the focus of Nurullah's project for his residency. The space has social significance to the people who use it but is under threat because of imminent development. Nurullah's elaborate textile works consider the historic, current, and proposed land use of this space, informed by those most affected by change. The works in the exhibition represent the first reflections of his residency and the foundation of a long-term project about the promises (realized and broken) of urban development.

Trina Michelle Robinson has been researching the history of her great-great uncle William J. French (1885-1932) for over twenty years. The works in Taking Place begin the public telling of his story as an accomplished WWI officer stationed and eventually buried at the Presidio. After his death, it was discovered that William spent eighteen years of his adult life and entire military career passing as white. Robinson's video and 2D works center on a hidden family narrative and also the overlooked coverage of the story by African American media outlets that invokes an examination of historic and present day systemic and individual racism, erasure and (re)emergence, and access to resources and opportunity.

Hannah Waiters' site-specific installation Phantasmagoria, foregrounded by a panoramic photographic mural, along with a suspended proscenium of branches and hanging costumes, proposes the insertion of everyday fashion into fine art, historical, and civic collections. Viewers are encouraged to contribute to the installation by documenting, with photography and other media, the contemporary fashions that they encounter through curated walks in the Civic Center neighborhood, thus building a multimedia collection of images that represent a multiplicity of personal styles across a diverse range of class and cultural backgrounds. This participatory project reimagines collecting practices and the historicization of objects and maps how the absence of everyday fashion and visual culture in collections has traditionally erased the representation of marginalized communities and impacted their sense of belonging.

This exhibition marks the West Coast premiere of Black Magic, a collection of videos created by five members of the San Francisco-based Three Point Nine Art Collective with video and editing support from Minoosh Zomorodinia. In 2020, The Museum of Contemporary Art in Toronto invited Jason Lujan and Maria Hupfield—aka Native Art Department International—to curate new work for the museum's Shift Key online platform. Three Point Nine Art Collective members were invited to create videos investigating protection spells. During this time of universal upheaval, the videos situate the concepts of protection, strength, resilience, and endurance as both individual, embodied practices and also collective acts of creative and cultural production. Participating artists: Rodney Ewing, Jacqueline Francis, S. Renée Jones, Ramekon O'Arwisters and Ron Moultrie Saunders.

Three Point Nine Art Collective states, "We focused on our individual methods of protection and self-care during the twin pandemics of COVID-19 and racism. With this body of work, we expressed and performed our arcana based on these words: Meditation. Ritual. Run. Strength. The films include personal narratives, contemplative practices, observations, and performances. By working collectively and valuing our individuality, we are dismantling the ideas of monolithic experiences within our culture, and creating radical images of ourselves that are nuanced, reflective and poetic."

The Three Point Nine Art Collective is an association of African American artists, curators, and art writers who live in San Francisco, and who came together to draw attention to the city's dwindling Black population. The Three Point Nine Art Collective bears witness to this phenomenon and seeks to reverse it by drawing attention to the historical and ongoing presence of Black artists in the city and creative expression in its Black communities. Through multiple forms of presentation and outreach, members create and claim spaces to display artwork; nurture young artists and develop educational programs for students; and write about and curate exhibitions meant to generate productive, cross-cultural dialogues.

Director of Cultural Affairs Ralph Remington states, "We're thrilled to be opening the doors of our Main Gallery to the public again. These important and timely exhibitions feature emerging and established local artists who have spent the pandemic thinking deeply about community, family, and self-care through the lens of Black identity, culture and racial justice. The San Francisco Arts Commission upholds the value that centering diverse communities provides the opportunity to recognize inequities of the past and present and move toward a more just and humane future."


Exhibition Details:
Taking Place: Untold Stories of the City
Featuring Mansur Nurullah, Trina Michelle Robinson, Hannah Waiters

Black Magic
Featuring Three Point Nine Art Collective: Rodney Ewing, Jacqueline Francis, S. Renée Jones, Ramekon O'Arwisters, Ron Moultrie Saunders
Curated by Native Art Department International

Dates: November 19, 2021 – March 12, 2022
Reception: November 19, 4 – 8 p.m. (masks required)
Gallery Hours: Wednesday – Saturday, noon – 5 p.m. (masks required)
Address: SFAC Main Gallery, 401 Van Ness Avenue, Suite 126, San Francisco, CA 94102
sfartscommission.org
The San Francisco Arts Commission is the City agency that champions the arts as essential to daily life by investing in a vibrant arts community, enlivening the urban environment and shaping innovative cultural policy. Our programs include: Civic Art Collection, Civic Design Review, Community Investments, Public Art, SFAC Galleries, and Art Vendor Licensing. To learn more, visit sfartscommission.org.