Treasure Island Public Art Finalists Announced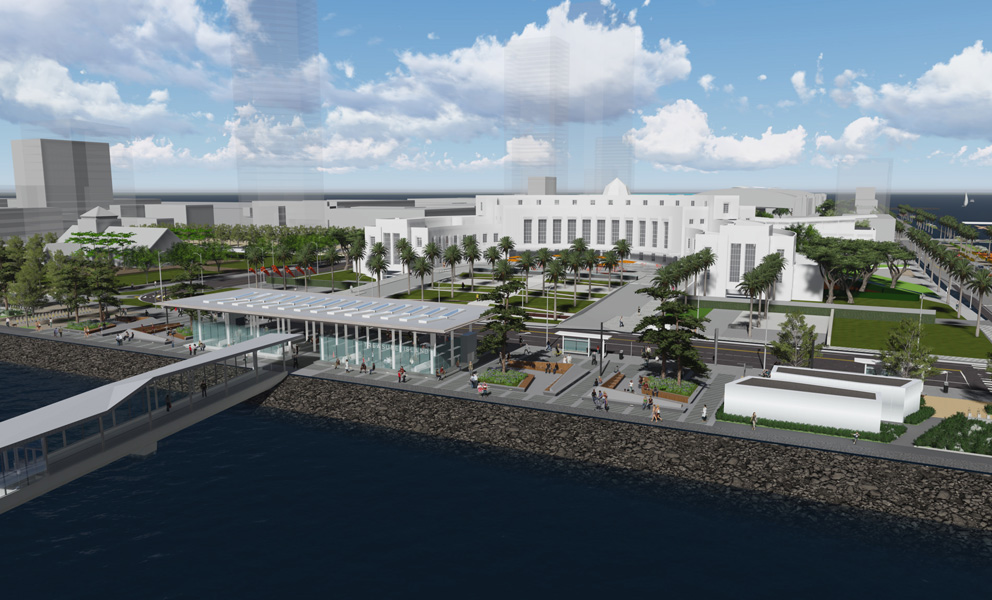 SAN FRANCISCO – Today, the Treasure Island Art Steering Committee approved finalists to compete for the first three public art projects outlined in the Treasure Island Arts Master Plan released by the San Francisco Arts Commission and the Treasure Island Development Authority last summer. The Plan guides the implementation of a projected $50 million in public art funds generated by private development on Treasure Island over the next 20 years. Out of 495 applicants from around the world, the following internationally acclaimed artists were selected to develop proposals: Ai Wei Wei, Chakaia Booker, Andy Goldsworthy, Antony Gormley, Ned Kahn (alternate), Jorge Pardo, Hiroshi Sugimoto and Pae White.
Ai Wei Wei and Chakaia Booker were each invited to develop proposals for two sites. "We are deeply gratified by the overwhelming response to our invitation," said Robert Beck, Executive Director of the Treasure Island Development Authority. "The number of applicants and the breadth and quality of their works is inspiring and gives us a glimpse of the impact of these first three pieces and the larger public arts program."
"We are very excited to see the ideas proposed by this exceptional group of artists," said Director of Cultural Affairs Tom DeCaigny. "Treasure Island offers an unprecedented opportunity to commission bold, original works that will create a memorable identity for what will be San Francisco's newest neighborhood."
The Treasure Island redevelopment project includes over 300 acres of publicly accessible open space, which is the largest allotment of new park lands in San Francisco since the construction of Golden Gate Park in 1871. The Treasure Island Arts Master Plan calls for the majority of the commissioned artworks to be sited within the island's open spaces, but additional opportunities will provide opportunities to present works at or within historic buildings. The first three projects are expected to be signature monumental artworks located at the Ferry Plaza, Building One Plaza and Yerba Buena Hilltop Park – sites remarkable for their high visibility and panoramic views.
According to Chris Meany, co-founder and managing partner at Treasure Island lead developer Wilson Meany, "These first commissions are especially significant in that they will set the standard for this innovative arts program and elevate the experience of the new public parks that they will inhabit."
The artists were selected by a panel that included Arts Commission President JD Beltran; SFMOMA's Thomas Weisel Family Curator of Painting and Sculpture Janet Bishop; Curator Mika Yoshitake from the Smithsonian's Hirshhorn Museum and Sculpture Garden; Chris Meany, from Wilson Meany, representing the Treasure Island developer and President of the Treasure Island Development Authority Board Fei Tsen. The panel reviewed statements and portfolios submitted by prospective artists and assigned a roster of three artists to propose artworks for each of the three sites:
Building 1 Plaza ($1 million art budget): Ai Wei Wei, Chakaia Booker, Pae White with Ned Kahn as an alternate
Waterfront Plaza ($2 million art budget): Ai Wei Wei, Antony Gormley, and Jorge Pardo
Yerba Buena Hilltop Park ($2 million art budget): Chakaia Booker, Andy Goldsworthy, and Hiroshi Sugimoto
Each artist or her/his representative will be asked to attend an on-site orientation and will be paid an honorarium to develop a preliminary proposal for the site. It is anticipated that proposals will be submitted in the spring and will be placed on public view on Treasure Island as well as elsewhere in the City for comment and feedback before being voted upon by the Treasure Island Development Authority.