Name:
San Francisco Boys Chorus
Address:
333 Hayes Street, Suite 116
Program Description:
The mission of San Francisco Boys Chorus is to provide music education, vocal training, and performance experience at the highest artistic level to boys from all cultural, ethnic, and economic backgrounds. Our programs reflect an instructional approach designed to nurture self-esteem, leadership, independence, discipline, and responsibility, as well as a lifelong love of music. We believe the quality of life in our communities is enriched and strengthened by a love of music.
Upload picture: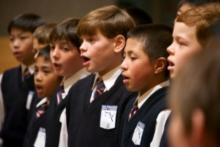 Organization Type:
Arts Education Organization
Performing Arts Company