5th Annual Grants Convening
CELEBRATE SAN FRANCISCO'S ARTS COMMUNITY, GRANT AWARDEES AND CULTURAL LEGACY AT THE 5TH ANNUAL SAN FRANCISCO ARTS COMMISSION GRANTS CONVENING IN THE HERBST THEATRE.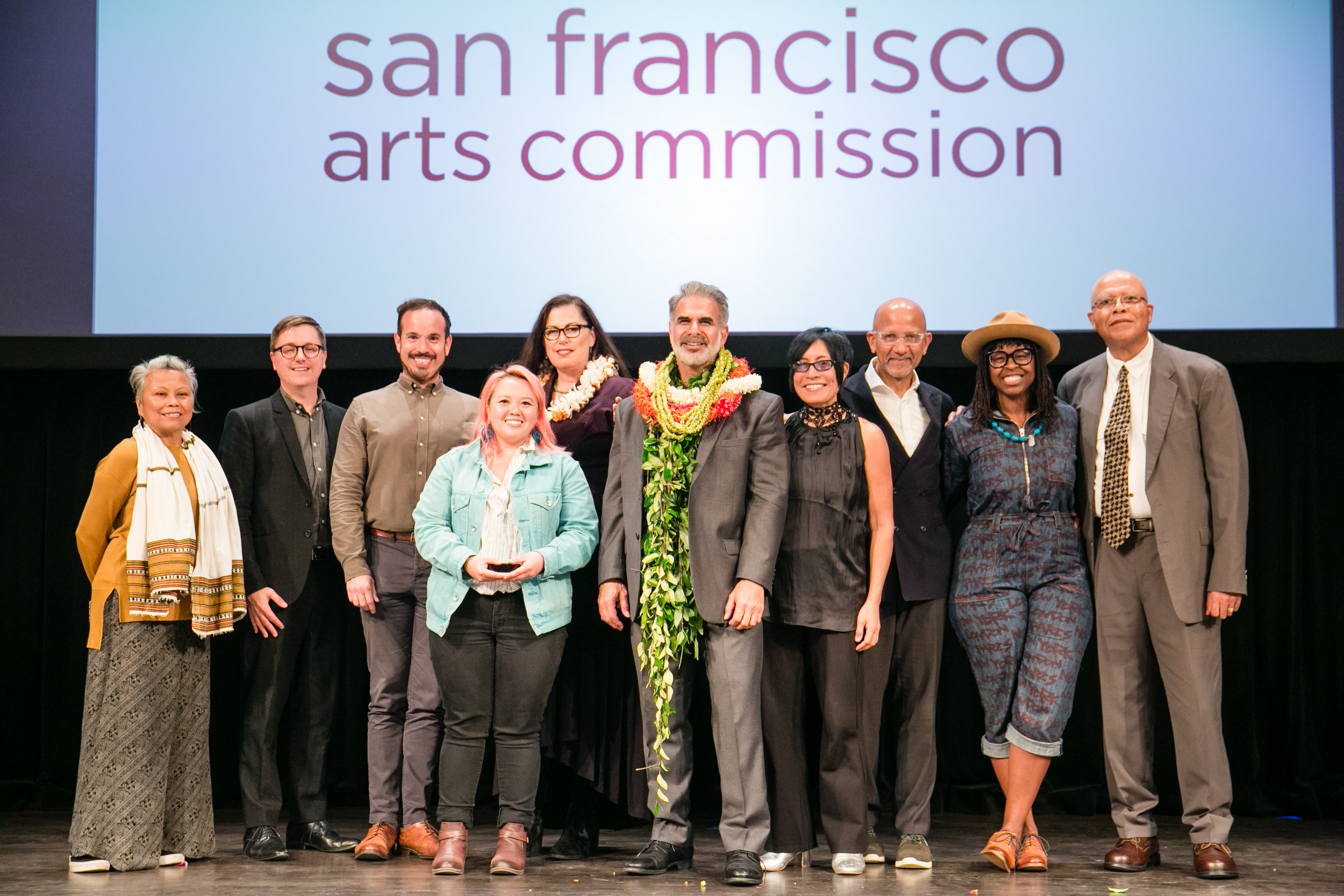 You are invited to join SFAC's grantees, Arts Commissioners and staff for this annual community gathering. Director of Cultural Affairs Tom DeCaigny and Director of Community Investments Barbara Mumby will present a "state of the arts" in San Francisco, focusing on the 2019 grant cycle and other SFAC milestones.
The evening will also honor the recipient of the 2019 Artistic Legacy Grant, Artistic Director of Aunt Lute Books, Joan Pinkvoss.
Additionally, the 2019 Ebony McKinney Arts Leadership Award will be presented, and there will be special announcement about SFAC's American Indian Initiative, a panel on accessibility in the arts, and a pop-up art market in the War Memorial Lobby.
The event is free and open to the public. 
The Herbst Theatre is accessible to persons using wheelchairs and others with disabilities. Assistive listening devices, ASL interpreters, and real-time captioning will be provided. Other accommodations will be made available upon request. Please contact sfac.grants@sfgov.org. Providing at least 72 hours' notice will help ensure availability.
Following the program, head to the after party at Jolene's Bar & Restaurant from 7:30 P.M.-9 P.M. to celebrate the biggest win for the arts community—the 2018 Prop. E Ballot Initiative and to further honor the night's awardees.
No host bar and full menu available.
ALL are welcome!