City Hall Hosts Ten Women Photographers Who Bring Personal Connection to their Depiction of the West
Westward offers an alternative view of the American West, its land, and its people.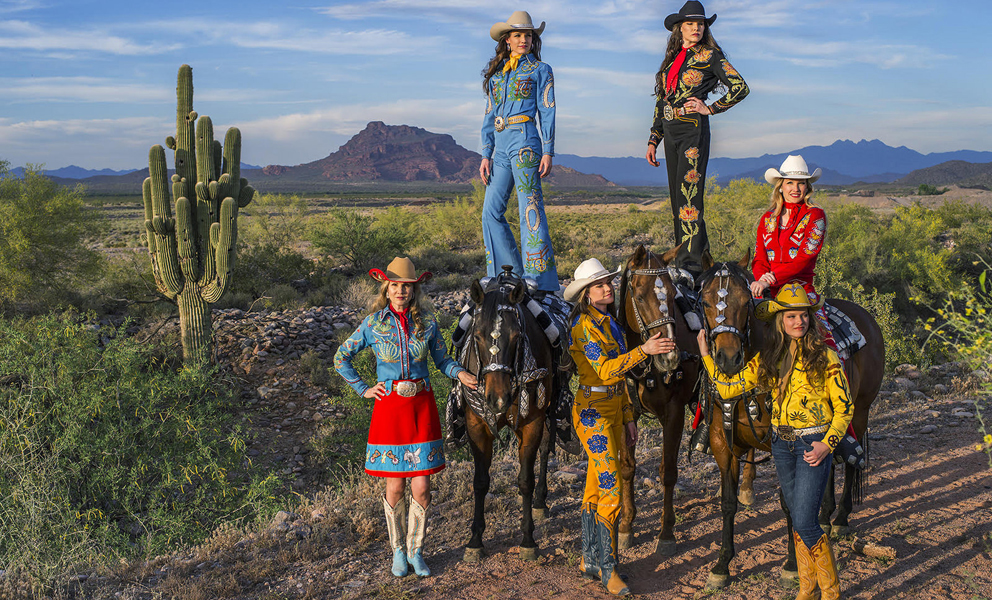 SAN FRANCISCO – The San Francisco Arts Commission's Art at City Hall program is pleased to present Westward, an exhibition that features ten female photographers documenting and depicting the West. Curated by independent curator Ann Jastrab, Westward presents an opportunity to break away from patriarchal representations of the West and its historical association with Manifest Destiny (a "masculine" endeavor and the subject of the male-dominated landscape artist field), and offers an alternative vision of this region of the United States.
"These projects are diverse and divergent and yet all are held together by the women's strength of seeing," says curator Ann Jastrab. The works in the exhibition share within them a personal connection with the land, with the subjects, and with their experience of the West. "In looking at the exhibition, it becomes apparent that the photographers were doing more than observing and documenting their surroundings," Jastrab continues, "they were drawn by the light and the scenes around them, so much so that they became embedded in the work."
The exhibition features photographs by a diverse, multigenerational group of women photographers. Works include selections from established artist Mimi Plumb's 1980s series Landfall, Dark Days and The City, all of which capture the growing anxieties of global warming and the disillusionment Plumb both felt and witnessed while living in San Francisco in the 1980s. Latina artist, Kathya Maria Landeros' work is inspired by her own family history as she visually explores the Mexico to U.S. migration from the perspective of longstanding communities. In working on this series of photographs, Landeros' aim is to offer a counterpoint to the traditional views of the American West, to include Latinos within this photographic narrative. And, perhaps, at a time when immigration has become such a contentious issue, these photographs may also serve as a reminder of the contribution immigrants have made, and will continue to make, to the development of this nation.
Elsewhere in Westward, Mercedes Dorame explores sites in Southern California that have cultural significance to the Gabrielino/Tongva tribe. In her work, Dorame grapples with the reality of her tribe's culture having been systemically erased, while also creating a narrative that mixes truth and fiction in order to tell her personal history and her cultural ancestry.
For the past three years, award-winning photographer Greta Pratt has been photographing the American West to examine western mythology and the elevation of hyper-masculinity. The iconic male characters of the west, the cowboy, the gunfighter and the lawman embody a code of bravado and violence and yet still hold a nostalgic and populist place in American memory. Recent manifestations of gender, power, and populism in the U.S. make this topic even more provocative. Legendary photographer, Ingeborg Gerdes came to the United States from Germany in 1966 and set out on multiple road trips to capture the U.S. In her series Out West Across the Basin, Gerdes depicts a West that is at times tamed and at others unbroken. The exhibition also features work by Christa Blackwood, Tomiko Jones, Jennifer Little, Kari Orvik, and Donna J. Wan.
"Westward creates a profound and sensitive portrait of the American West through the work of these 10 diverse women artists," states SFAC Galleries Director Meg Shiffler. "The artists have imbued their work with personal narrative, giving a complex and human face to this landscape."
Participating artists include: Christa Blackwood, Mercedes Dorame, Ingeborg Gerdes, Tomiko Jones, Kathya Maria Landeros, Jennifer Little, Kari Orvik, Mimi Plumb, Greta Pratt, and Donna J. Wan.
Westward
Curated by Ann Jastrab
On view May 11, 2018 – May 10, 2019
Curator-led Walkthrough - 5 p.m.
Opening Reception – May 11, 5:30-7:30 p.m.
Other Online Resources