Not Alone Opens at SFAC Main Gallery
Members of the Armed Forces' Lives and Relationships Explored in New Exhibition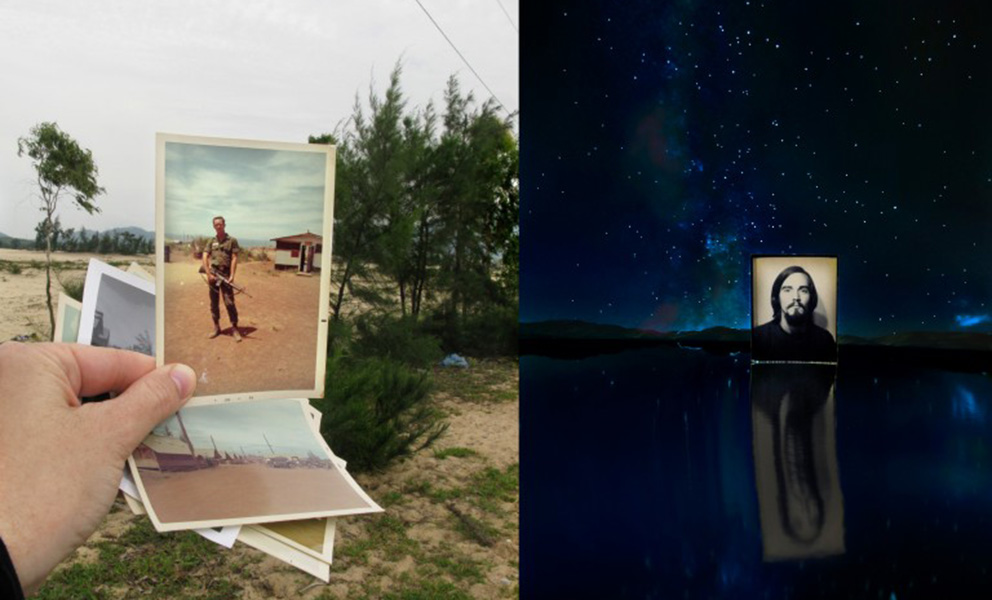 Not Alone: Exploring Bonds Between and With Members of the Armed Forces features work by local and national artists and veteran artists.
On view November 9, 2016 – March 4, 2017
SAN FRANCISCO – For San Francisco Arts Commission Galleries (SFAC Galleries) Director Meg Shiffler, the lives and experiences of members of the Armed Forces has been an area of inquiry for years. With the SFAC Galleries' return to the San Francisco War Memorial Veterans Building last October, Shiffler, whose father and brother both served in the military, felt a deep sense of responsibility to include an exhibition about the experiences of members of the Armed Forces in the inaugural season and to engage the veteran community in the building. Co-curated with artist, curator and journalist Jason Hanasik, Not Alone: Exploring Bonds Between and With Members of the Armed Forces is an expansive exhibition featuring works by local and national artists and veteran artists that have been engaged with the subject matter of individuals supporting active-duty personnel and/or veterans over long periods of time.
Director of Cultural Affairs Tom DeCaigny says, "The San Francisco Arts Commission is committed to building an open and productive dialogue with the veteran organizations in the building as well as the veterans in our community." Shiffler concurs and states, "This exhibition and the accompanying public programs will provide an access-point for a humanist conversation about trauma and its relationship to creative expression."

The artists in Not Alone engage in building narratives about and with members of the Armed Forces and their families through media including photography, drawings, prints, sculpture, audio works, installations and 360 video. Their works offer perspectives on a variety of topics including veteran support networks, the experiences of spouses and children of US military personnel and how veterans examine their own identity and personal relationships. Local artist Michael Hall presents a series of intricate paintings tracing letters his father penned while deployed in the First Gulf War, while local veteran artist Rodney Ewing is creating a new installation in collaboration with his veteran father.
The exhibition also features artworks by artists who are focused on creating platforms for veterans and their communities of care to tell their stories. For example, the exhibition hosts artist Monica Haller's Veterans Book Project, a traveling, ever-growing library of books authored by active duty soldiers, veterans and family members about the personal impact of recent American-led wars.
The title of the show is intended to open up a dialogue about the experience of feeling isolated. "Everyone can feel alone, even when surrounded by people, because we all bear unique life experiences," said Shiffler, "Active-duty personnel and veterans returning from conflict, some dealing with deep trauma, often feel acute isolation and loneliness while integrating back into a homefront that cannot possibly understand what they went through while deployed." The artwork in the exhibition highlights the family members, veterans and artists that actively seek out opportunities to connect and support their loved ones, friends and strangers (including everyone who is impacted by seeing this exhibition).
Multiple public programs, made possible by grants from the California Arts Council, will be presented in partnership with local nonprofit organizations serving the veterans community. The programs will play an integral role in providing even more access to the exhibition and the SFAC Gallery's goal of building and strengthening community.
ARTISTS
Sarah Dale, Rodney Ewing*, Michael Hall, Monica Haller, Jason Hanasik & Blake Montgomery, Jessica Hines, Amber Hoy*, Jennifer Karady, Amanda Lucier, Whitney Lynn, Suzanne Opton, Althea Thauberger, Ehren Tool*, and The Exquisite Corpse organized by Aaron Hughes* & Jeanne Dunning featuring dozens of artists and veteran artists across the country.
* denotes a veteran artist
DATES
Exhibition Dates: November 9, 2016 – March 4, 2017
Press Preview: November 3 at 10 a.m.
Artist's Reception: Friday, November 18, 6 – 8pm (free and open to the public)
Other Online Resources