SAN FRANCISCO ARTS COMMISSION ANNOUNCES $4.6 MILLION IN GRANTS TO LOCAL ARTS ORGANIZATIONS AND INDIVIDUALS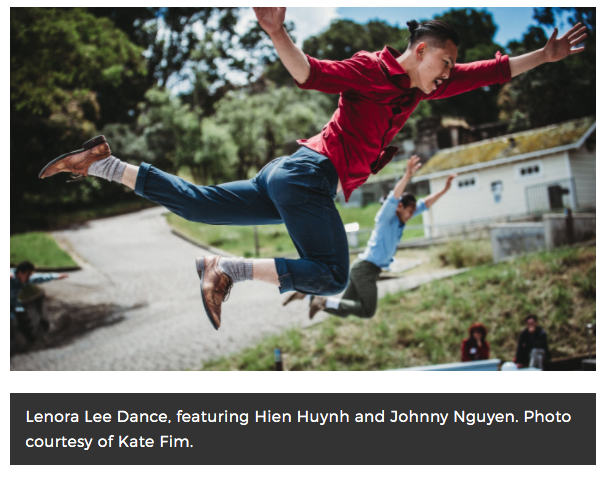 The annual cultural equity grants program will invest in 154 artists and arts nonprofits to ensure San Francisco's creative sector continues to produce publicly accessible visual and performing arts.
SAN FRANCISCO, JUNE 4, 2020 – The San Francisco Arts Commission (SFAC) announced grant awards totaling more than $4.6 million to 154 individual artists and arts organizations for the fiscal year July 1, 2020-June 30, 2021. $1.4 million will go to 71 individual artists and 83 organizations will receive $3.2 million.
The Cultural Equity Endowment, funded by hotel tax revenue, supports San Francisco artists and arts organizations that reflect and/or serve historically marginalized communities. During this time of financial insecurity for our sector, SFAC is responding to the needs of individuals and arts nonprofits, supporting their work. This granting program allocates funds for specific projects, creative space improvements, individual artist commissions, capacity building, Native American traditional arts, as well as a legacy award for a leader in the local arts community who has been working for 25 years or more.
All applications were scored through a public peer review process: A diverse pool of 44 panelists reviewed 292 applications over nine panels, each of which focused on the grant category and specific artistic discipline. For a full list of grantees, awards and project summaries, visit the Arts Commission website.
"SFAC support comes at a critical time for the Chinese Cultural Center in this new reality of COVID-19," said Jenny Leung, Executive Director of CCC. "This crucial support will enable CCC to be nimble, build our capacity and toolbox in order to achieve greater impact and to adapt to meet the needs of our artists, the Chinatown community and underserved communities across the City. Together, with SFAC support, we look forward to being part of the City's resilience and recovery through the vibrancy of our diverse community arts."
"I am truly honored that I was selected for the San Francisco Arts Commission grant," said first-time awardee, Breanna Sinclaire, who received an individual artist commission in the music category. "As a trans women of color, we often don't get the same opportunities as people in cis- and anglo-normative spaces. I'm an opera singer who happens to be trans, and this grant will aid in advancing my craft in preparation for a recital at Grace Cathedral in October. I can't think of a better way to represent my wonderful city of San Francisco."
"Thank you to the SFAC for keeping the Cultural Equity grant available to a small arts organization like us," said Hang To, Executive Director of Au Co Vietnamese Cultural Center. "The SFAC grant has brought Au Co Center from a language program to a Vietnamese and Southeast Asian arts organization also serving immigrants and refugees in the Tenderloin and beyond."
"We're grateful to have the opportunity to invest in our arts and culture communities at this critical time," said Acting Director of Cultural Affairs Rebekah Krell. "We are proud to serve the people of San Francisco, who value our sector and understand its important role in our City's recovery."
The next grant cycle will be announced in October 2020.
The San Francisco Arts Commission is the City agency that champions the arts as essential to daily life by investing in a vibrant arts community, enlivening the urban environment and shaping innovative cultural policy. Our programs include: Civic Art Collection, Civic Design Review, Community Investments, Public Art, SFAC Galleries and Street Artist Licensing. To learn more, visit sfartscommission.org.
####
Other Online Resources