SFAC Celebrates 25th Anniversary of City's Groundbreaking Cultural Equity Endowment Legislation at Free Community Event
Nā Lei Hulu I Ka Wēkiu's Artistic Director Patrick Makuakāne To Receive Artistic Legacy Grant Award; Winner To Be Announced for New Ebony McKinney Artistic Leadership Award Honoring Beloved Late Arts Administrator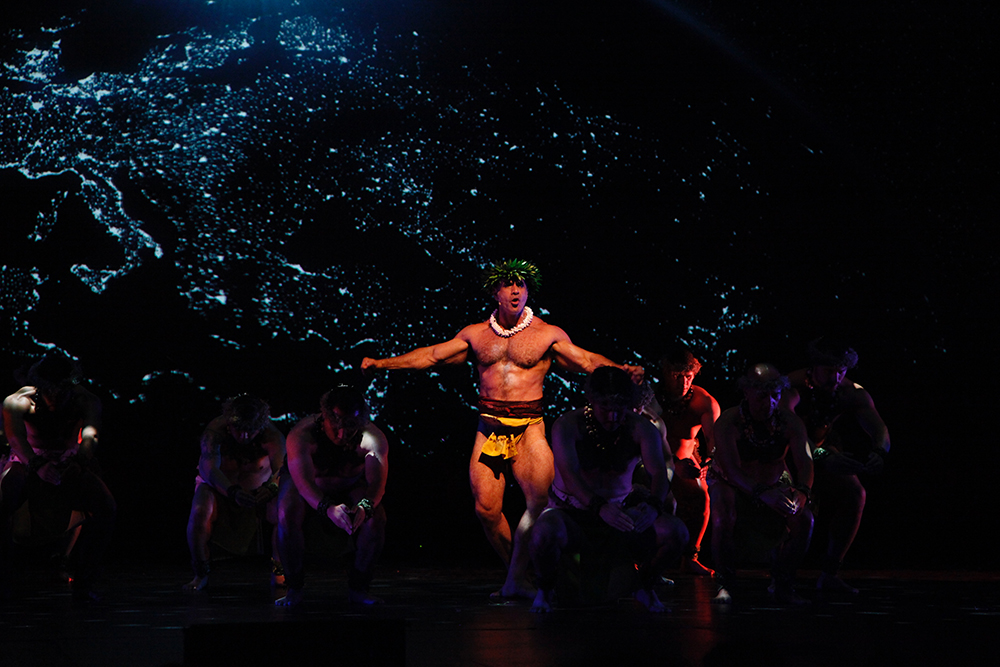 SAN FRANCISCO – San Francisco Arts Commission (SFAC) Commissioners, staff, grantees, and members of the City's arts community will gather in the Herbst Theater on September 20, 2018, 5-7:30 p.m. to celebrate 25 years of the landmark Cultural Equity Endowment Legislation at the SFAC Annual Grants Convening. This free community event will showcase the Arts Commission's grant program and feature former grantees who will speak about the legislation's long-term impact on the community. The evening includes a presentation of the Artistic Legacy Grant to the 2018 awardee Patrick Makuakāne of Nā Lei Hulu I Ka Wēkiu, and will include a live performance choreographed by Makuakāne. The first-ever recipient of the new Ebony McKinney Arts Leadership Award will also be announced, followed by a reception and pop-up art market in the lobby of the War Memorial Veterans Building.
Enacted into legislation in 1993, The Cultural Equity Endowment Legislation is stewarded by the San Francisco Arts Commission. Funds from the endowment help to ensure that there is fair access to opportunities vital to full cultural expression for historically marginalized communities and that artists are represented in the development of policy and the distribution of resources. San Francisco leads the nation in equity in arts grant-making, reflecting the City's demographics and diversity closely, as noted in the recent Helicon Collaborative report, Not Just Money (2018).
"The Cultural Equity Endowment was and continues to be a celebrated model for the nation in how municipalities can support the arts across culturally, racially and economically diverse settings," says Director of Cultural Affairs Tom DeCaigny. "We look forward to gathering with the community to mark the 25th anniversary of this groundbreaking program and to celebrating the artists and arts organizations that have been able to do great work with the City's support."
The event will include a video of highlights from the Cultural Equity Endowment Fund's past 25 years and a panel, which will feature former grantees who have been impacted by support from the Arts Commission.
In addition, SFAC, in partnership with Emerging Arts Professionals (EAP) San Francisco/Bay Area, will present the first ever award to support and recognize an arts and culture administrator who works to address critical issues facing San Francisco's arts community. In memory of the late Ebony McKinney, a SFAC employee and co-founder of EAP, the award aims to continue the work of McKinney, whose deep commitment to cultivating leaders of color and increasing equitable access to the arts in the Bay Area made a lasting positive impact locally and nationally before her unexpected death in July 2017.
The event will culminate with the presentation of the second annual Artistic Legacy Grant, an annual grant of $40,000 to acknowledge the impact of an artistic director that has served a vital San Francisco organization for 25 years or more and has a history of working to educate the broader community on the importance of their culture and/or artistic genre. Selected from a very competitive pool, this year's awardee is Patrick Makuakāne of Nā Lei Hulu I Ka Wēkiu.
Patrick Makuakāne, Founder and Director of the Hawaiian dance company Nā Lei Hulu i ka Wēkiu, is a creative force in the hula world and is well known for his vibrant and innovative choreography. Grounded in tradition and the fundamentals of hula, he aims to prove that tradition and evolution can coexist in surprising and meaningful ways.
"I am deeply honored by this award," says Makuakāne. "It is a testament to City that the San Francisco Arts Commission earnestly supports projects in Native Arts & Culture, knowing that it is not enough just to build communities, you must transform them."
The presentation of the award will be followed by a live hula performance choreographed by Makuakāne. Afterwards, attendees are welcome to join the awardees, SFAC staff, and commissioners at a reception to follow in the SFAC Main Gallery, with city-licensed artists vending at a pop-up marketplace in the lobby.
CALENDAR EDITORS PLEASE LIST:
WHAT: San Francisco Arts Commission Annual Grants Convening
WHEN: Thursday, September 20, 2018, 5-7:30 pm
WHERE: Herbst Theater, War Memorial Veterans Building, 401 Van Ness Ave., San Francisco
COST: Free to the public
ABOUT NĀ LEI HULU I KA WĒKIU
Founded in 1985, Nā Lei Hulu I Ka Wēkiu ("the many feathered wreaths at the summit, held in high esteem") is committed to teaching and preserving the Hawaiian culture through hula. It has a performance group of nearly 40 dancers and offers classes to students in the beginning and intermediate levels. The organization holds educational workshops throughout the year in Hawaiian language, history, and arts and crafts. The company has performed in locations throughout California, and in New York, Las Vegas, New Orleans and Honolulu. For further information on Nā Lei Hulu I Ka Wēkiu, call 415-647-3040 or visit naleihulu.org.
ABOUT THE SAN FRANCISCO ARTS COMMISSION
The San Francisco Arts Commission is the City agency that champions the arts as essential to daily life by investing in a vibrant arts community, enlivening the urban environment and shaping innovative cultural policy. For more information, visit sfartscommission.org.