Keys to the City: Hyperart, City Hall and Baseball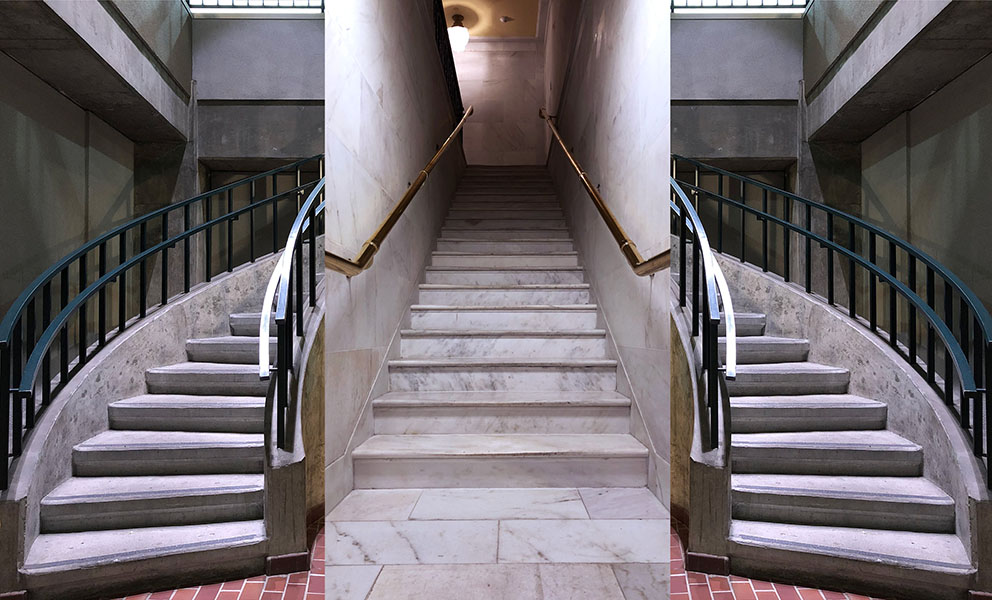 Space is limited. Please RSVP using the link to the right.
Field Trip Leaders
Carey Lin, co-founder and director of Stairwell's, and Gabriel Gilder, composer and musician.

Keys to the City is an interactive artist-led walking tour in San Francisco's Civic Center neighborhood that explores our evolving city and the unique connection found between baseball and stairs. Planned in conjunction with the current SFAC Galleries City Hall exhibition Fantasy Life by Tabitha Soren, the Field Trip examines the built environment for evidence of adaptation to change and instances of 'hyperart'--defunct yet curiously maintained relics hiding in plain sight.
This 2-hour evening excursion includes indoor and outdoor stops, with games, facts, figures, and thematic snacks along the way. Participants will survey a wide range of stair specimens, create shadow portraits, and speculate together on architectural mysteries.
This event may include a lot of walking. Please wear comfortable and sturdy shoes.
About Stairwell's
Founded in San Francisco in 2011, Stairwell's is a collaborative social practice project directed by artist Carey Lin with programs throughout the Bay Area and beyond. Part curatorial platform, part experimental art practice, the project seeks to create new opportunities to engage with the everyday. Programs can take the form of temporary exhibitions in stairs, group walking tours exploring stairs in public spaces, publications and more. To date, Stairwell's has produced 8 exhibitions with 14 artists in 6 different stairwells, led over 20 unique Field Trips with 13 Guest Field Trip leaders, created 8 publications with content from 14 writers, and attended artist residencies in 3 states. Recent highlights include co-curating YBCA's Bay Area Now 7 triennial, presenting work at the Open Engagement conference for socially engaged art, and commissioned public programs for Headlands Center for the Arts, Southern Exposure, KQED, and Intersection for the Arts. stairwells.org