Uniquely positioned in the midst of the Bay, Treasure Island and Yerba Buena Island is a special place for artworks to be created and viewed through the lens of the islands' history, ecology and breathtaking views.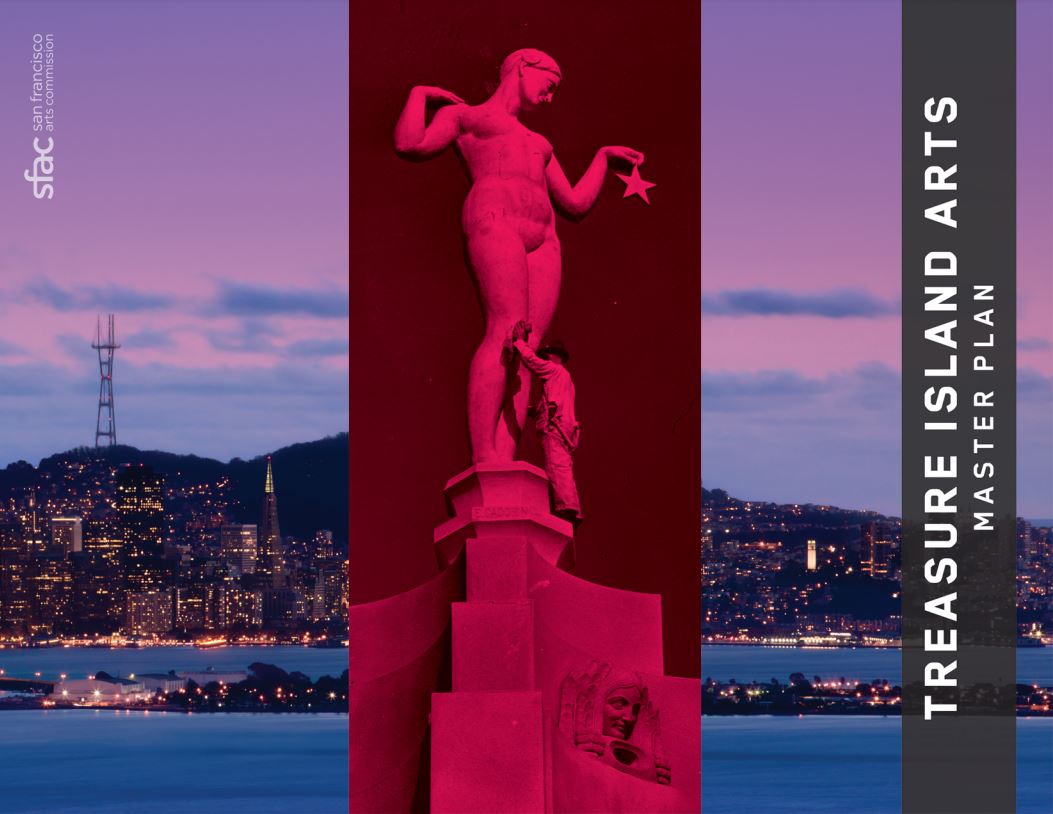 The Treasure Island Arts Master Plan guides the implementation of the Treasure Island Art Program, which is funded by one percent of the construction costs of Treasure Island's redevelopment. The policies and procedures that govern the program are set forth in the Plan to guide the Treasure Island Development Authority and the San Francisco Arts Commission in program implementation.
Learn more about Treasure Island Arts Master Plan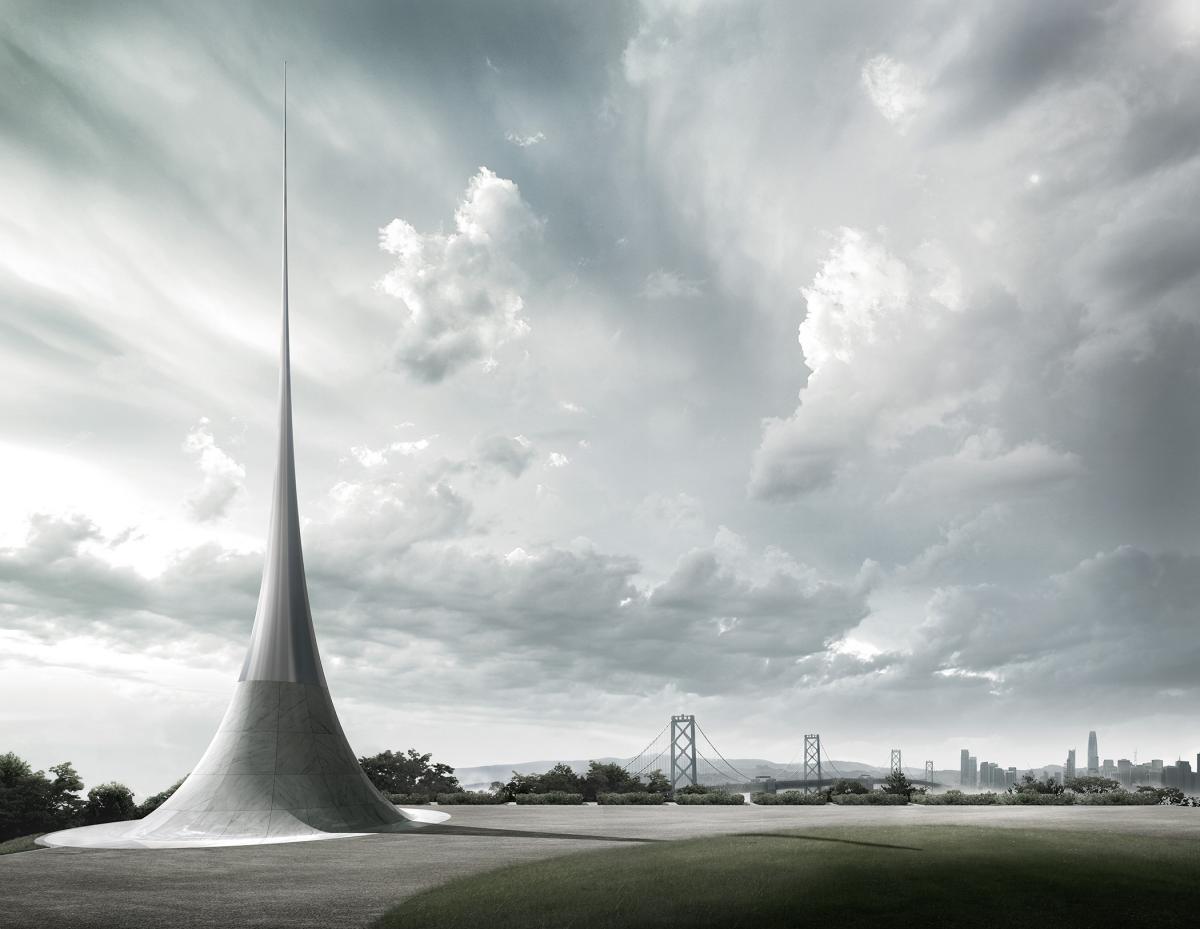 Starting at a width of 23 feet at the base, the sculpture rises to a height 69 feet (21 meters) and tapers to a diameter of 7/8 inch (21 millimeters). Eight glass fiber reinforced concrete panels compose the base of the sculpture to a height of 18 ½ feet, and then seamlessly transition to mirror-polished marine grade 316 stainless steel that rises another 50 ½ feet.
Learn more about Point of Infinity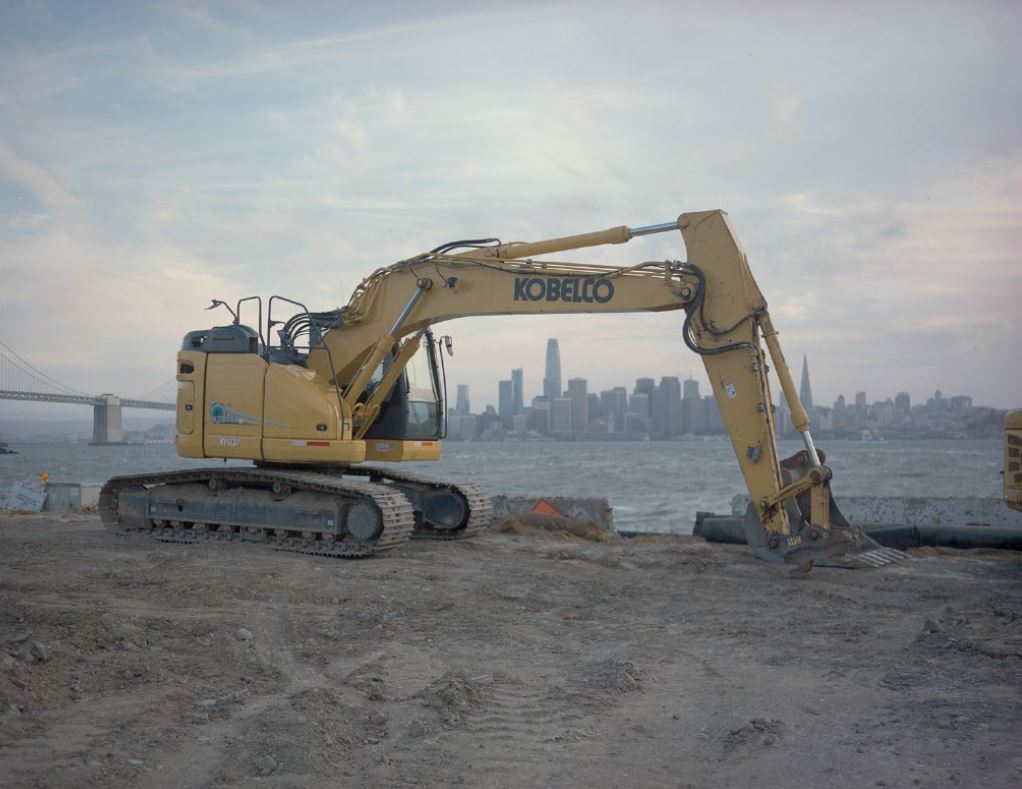 The San Francisco Arts Commission has engaged five photographers to document the ongoing evolution of Treasure Island in partnership with the Treasure Island Development Authority. The five photographers; David Alan Boyd, Cody Andresen, John Chiara, Janet Delaney, and Mido Lee, are documenting changes to the island – from the landscape, to vistas, to architecture and construction.
Learn more about the Treasure Island Photo Documentation Project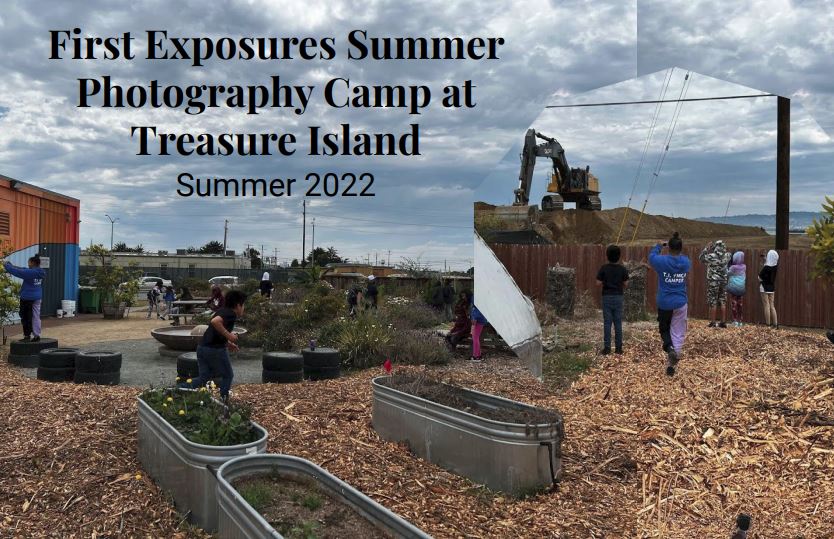 During the summer of 2022, the San Francisco Arts Commission partnered with Treasure Island Parents Council, Treasure Island YMCA and First Exposures instructors to offer a three week, five session photography program that provided youth with a basic overview of photography and how to look at their environment as if through a lens. The students were taught how to operate a camera and the instructors guided the youth on walking tours around the areas of Treasure Island. The students in the program produced images from their point of view, allowing us a glimpse into their worlds.
Learn more about the Treasure Island Youth Photography Project
Learn more about:
Treasure Island Development Authority
Other Treasure Island Public Art